CDC warns against travel during Thanksgiving holiday
Updated November 19, 2020 - 5:44 pm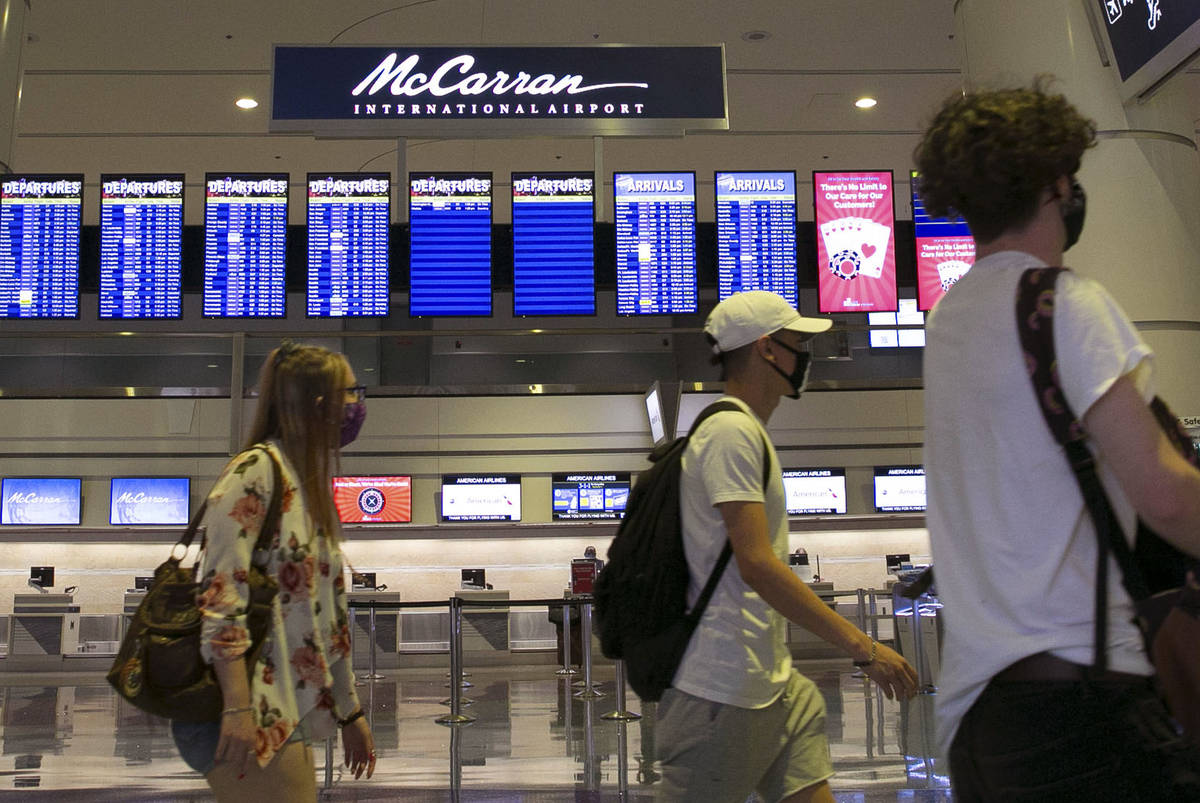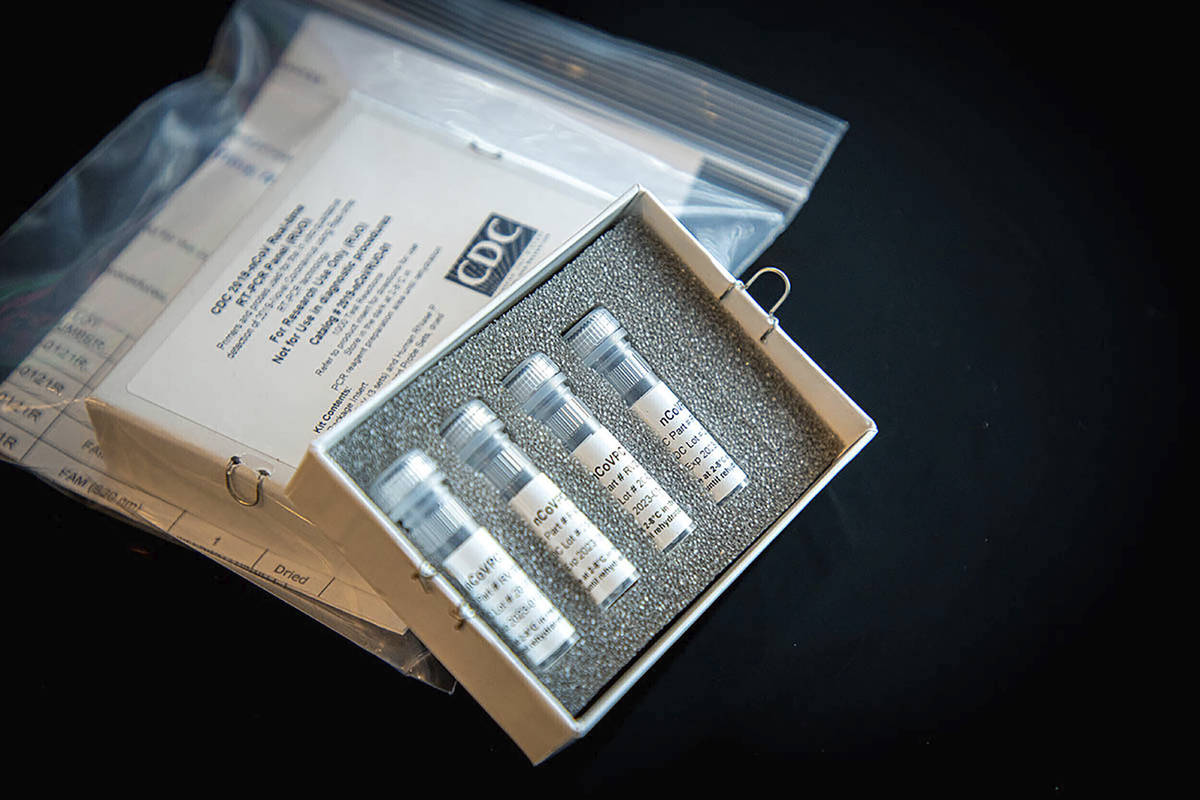 The Centers for Disease Control and Prevention repeated its recommendation that people stay — not go — home for the Thanksgiving holiday next week.
"The safest way to celebrate Thanksgiving this year is at home with the people in your household," the CDC's Dr. Erin Sauber-Schatz said Thursday, citing more than 1 million new cases in the U.S. over the past week as the reason for the new guidance.
Gathering with people from different households has the potential to further contribute to soaring COVID-19 infection rates across the country, the CDC warned in its guidance released Thursday morning. There were more than 11.3 million cases as of Thursday morning with a death toll exceeding 250,000.
It's not clear what effect the novel coronavirus and CDC travel advisory will have on people's plans to travel to, from and within Nevada during the holiday weekend. Adding to the uncertainty, Gov. Steve Sisolak is expected to announce new restrictions in the state in the coming days.
"There's going to be an impact, for sure, and we'll just have to see," said Tom Harris, professor of economics at University of Nevada, Reno and director of the University Center for Economic Development.
'Stay home'
If families do decide to include returning college students, military members or others for turkey and stuffing, the CDC is recommending that hosts take added precautions: Gatherings should be outdoors if possible, people should maintain their distance, wear masks, and only one person should serve food.
Whether Americans heed the warning is another matter, as surges were seen after Memorial Day and July Fourth despite blunt warnings from health authorities.
The deadly comeback by the virus has been blamed in part on so-called pandemic fatigue — people getting tired of masks and other precautions.
The U.S. Travel Association cautioned Thursday against fatigue and the importance of heeding the CDC's advisory. Its president and CEO, Roger Dow, warned that the more complacent with the coronavirus Americans become, "the longer this pandemic will go on."
"Stay home," Dow said on a Thursday press call. "I'd rather have a little less travel now to come back more quickly down the road, but people are going to travel and that's why we think it's so important to do this today, to really get into people's minds how they must travel safely."
Michael Parkinson, past president of the American College of Preventive Medicine, said people aren't following guidance "despite the harsh lockdowns" and the pattern of spiking cases following holidays, including Halloween, is like "clockwork."
"Don't travel at Thanksgiving, because we know from past records that you will let down your guard," Parkinson said. "And it happens most with family gatherings or friends and family types of things."
'The most stringent'
If people do choose to travel to Las Vegas despite the CDC's recommendation, they will travel to a city that the convention authority touts as having "the most stringent" coronavirus health and safety measures to protect guests and employees at the city's resorts.
"We further encourage everyone who chooses to travel over the holidays to follow CDC's travel safety guidelines to protect yourself and others from the virus," spokeswoman Lori Nelson-Kraft said in an emailed statement.
The Nevada Resorts Association echoed the convention authority, adding that the state's resorts are highly regulated and complying with health directives.
"We understand the decision to travel is a personal one," President Virginia Valentine said in a statement. "While a recommendation, the CDC also included guidance for those individuals who decide to travel for the holiday to ensure they do so safely. We encourage all travelers to follow their advice of wearing a mask, staying socially distant and washing their hands during their journey."
Representatives at Nevada's six largest gaming companies didn't provide comment.
An estimated 50 million are expected to travel by car or plane for Thanksgiving this year, down 10 percent from 55 million travelers last year, AAA Travel said last week. It would already be the largest year-to-year drop since the Great Recession in 2008.
Las Vegas air travel increased 16 percent from September to October: 1.7 million visitors to just under 2 million, respectively, according to McCarran International Airport data.
An airport representative declined comment.
Southwest Airlines spokesman Brian Parrish said customers can cancel their flights up to 10 minutes prior to departure and can request a full refund.
"Nonrefundable tickets may be canceled, and the funds will be converted to reusable travel funds for the originally ticketed customer valid for up to one year," he said.
An Allegiant Airlines spokeswoman, Sonya Padgett, said Thursday morning that it was too early to know what impact the guidance would have on travel, though customers who aren't comfortable traveling can cancel flights without a fee.
Contact Mike Shoro at mshoro@reviewjournal.com or 702-387-5290. Follow @mike_shoro on Twitter. Review-Journal writers Bailey Schulz and Mick Akers, as well as the Assoicated Press, contributed to this report.