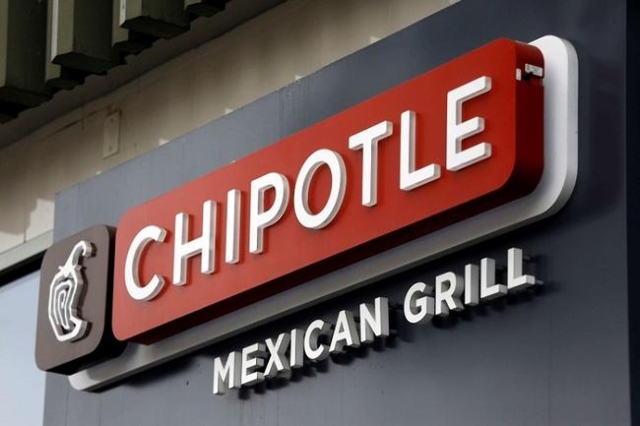 Chipotle Mexican Grill Inc. said it was served with a grand jury subpoena in relation to a criminal investigation into a norovirus contamination at one of its restaurants in California in August.
Shares of the company fell nearly 3 percent to $435.72 in early trading, their lowest in more than two years.
The company, which has been slammed by an E. coli outbreak linked to its restaurants, also said another incident involving norovirus at a restaurant in Brighton, Massachusetts, in December would further hurt same-store sales in the fourth quarter, leading to a 14.6 percent fall.
Chipotle warned in December that sales at established restaurants could drop 8-11 percent in the fourth quarter, the first decline in the company's history, following the E. coli outbreak linked to its chains that sickened more than 50 people in nine states.
The company said the subpoena required the company to produce a broad range of documents related to the norovirus incident at its restaurant in Simi Valley, California which affected nearly 100 people.
The criminal investigation is being conducted by the U.S. Attorney's Office for the Central District of California and the U.S. Food and Drug Administration's Office of Criminal Investigations, the company said on Wednesday.
Chipotle said it will fully cooperate with the probe.
The company's shares have fallen nearly 30 percent since Oct. 31, when the first E. coli outbreak was reported.