Clerk wants Ky. governor forced to OK denial of same-sex marriage licenses
September 7, 2015 - 9:43 am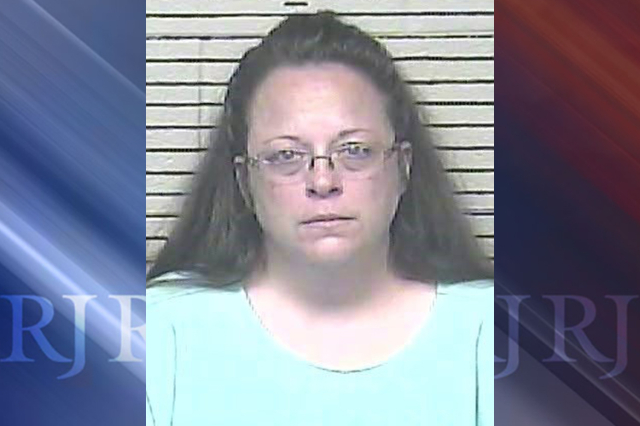 LOUISVILLE — Lawyers for jailed Kentucky county clerk Kim Davis said on Monday they had asked an appellate court to force Governor Steve Beshear to allow her to refuse to issue same-sex marriage licenses based on her religious convictions.
They sought emergency relief from the 6th Circuit Court of Appeals, asking it to grant Davis an exemption from the "Governor's mandate that all county clerks issue marriage licenses," lawyers from the non-profit legal advocacy group Liberty Counsel, which represents Davis, said in a press release.
"The Governor's refusal to take elementary steps to protect religious liberties has now landed Kim Davis in jail," Liberty Counsel founder and chairman Mat Staver said.
"As a prisoner of her conscience, Davis continues to request a simple accommodation and exemption from the Governor."
The exemption would cover all marriage licenses. Davis, 49, was in jail for a fifth day on Monday after defying a U.S. district judge's orders to issue licenses to same-sex couples because as a Christian she opposes gay marriage.