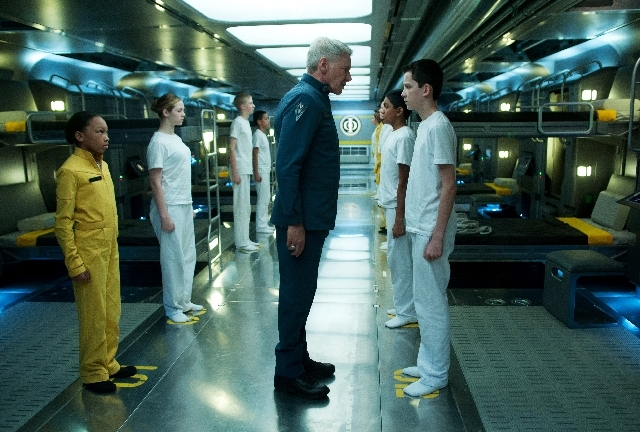 SAN DIEGO – The 44th annual Comic-Con event started off Wednesday night for the four-day event. Lines of eager fans snaking around the San Diego Convention Center. Here, it is not just about the costumed aliens, zombies, and pirates; fans camp out for days at a time to congregate and celebrate comic's greatest creations.
Summit Entertainment, located across from the convention center has an "Ender's Game" tent that recreates the barracks and classroom from the upcoming Sci-fi movie. "Godzilla," "Robo Cop," "Captain America," along with other film reboots, are movies also expected to receive big hype this week. Fun sets of shows can be found on the convention floor where people can pose in a "The Walking Dead" scene with zombies or a jungle themed area standing next to an alien from "Predator."
Over the past decade, the small comic convention has grown into an entertainment extravaganza, proving the convention is not just for fans. Robert Kirkman, the creator of "The Walking Dead" series, said "I know some people say,`Hey! It used to be this quaint little convention where you could buy back issues, but damn it, now Samuel L. Jackson is walking around, and it's annoying.' I think Comic-Con casts a huge spotlight on the comic industry. It only seems to get bigger, and I think that's good for everybody."
Alex Kurztman and Roberto Orci, screenwriters for the movie "Star Trek" will be debuting an episode for their Fox series "Sleepy Hallow" at the convention.
"Fans respond to authenticity. They may not always like the choices that we make, but we didn't have anything like this growing up. … Comic-Con demystifies the process, but there's still magic," said Kurztman.
While Comic-Con showcases a plethora of spandex, capes, and other costumes, the apparent reoccurring themes seen this year has been pirates and zombies. "The Walking Dead," "World War Z," and "Dead Rising" have all made their way to the pop-culture event. "I think everyone is going to remember this as the year that pirates commandeered Comic-Con," said actor Mark Ryan, who plays quartermaster Gates in Starz's upcoming pirate drama "Black Sails."