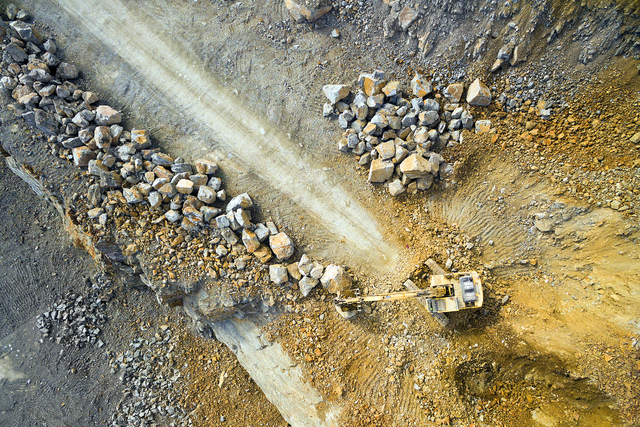 Construction is set to begin Thursday to return a long abandoned gold and silver mine in northwest Arizona to production.
The Golden Vertex Corp.'s Moss Mine is located about 7 miles east of Bullhead City.
A $20-million loan secured in early November pushed project investment beyond $35.8 million, beyond the initial outlay of at least $33 million required to moved forward with development, according to Ken Berry, company president and CEO.
"We are now ideally positioned to capitalize on the robust economics the Moss Mine offers as we begin the transition into a fully operating gold-silver entity," Berry said in a Nov. 7 announcement.
Chief Information Officer Lisa McCabe said construction will create about 100 jobs and last about 12 months. Operations, which will require a full-time workforce of about 80 people, will begin toward the end of that period, she said.
That timetable will depend on approval a key permit from the Arizona Department of Environmental Quality. A public hearing is scheduled for 6 p.m. on Dec. 16, in the Bullhead City Council chambers.
Project Director Joe Bardswich said the property is named after an Army captain who, along with his soldiers, pulled about 12,000 ounces of gold from the mine some 150 years ago.