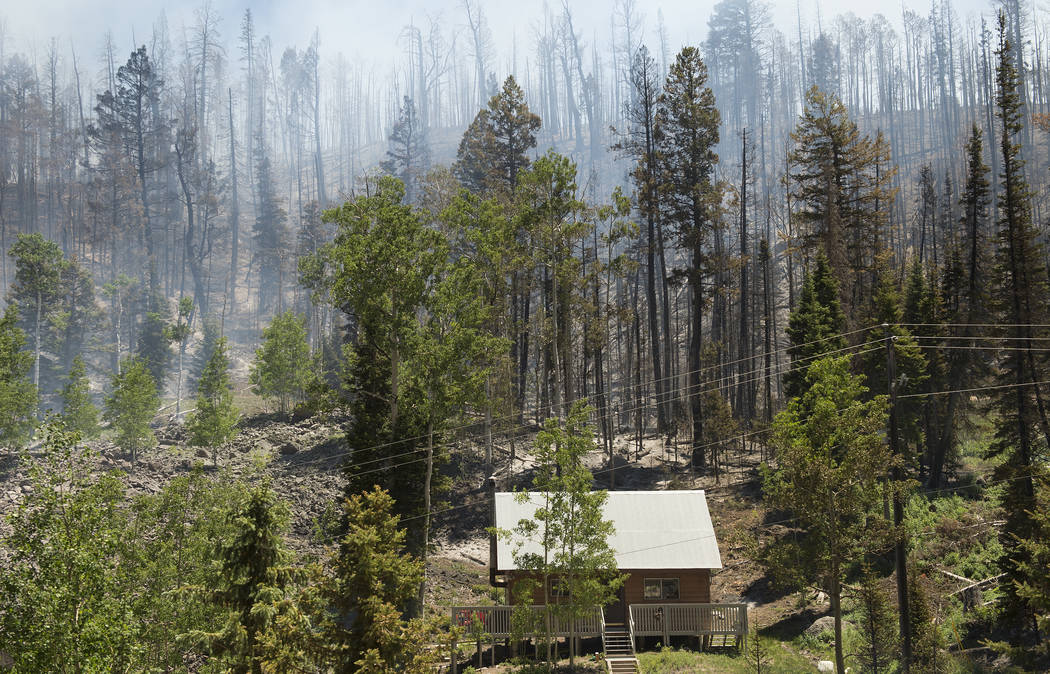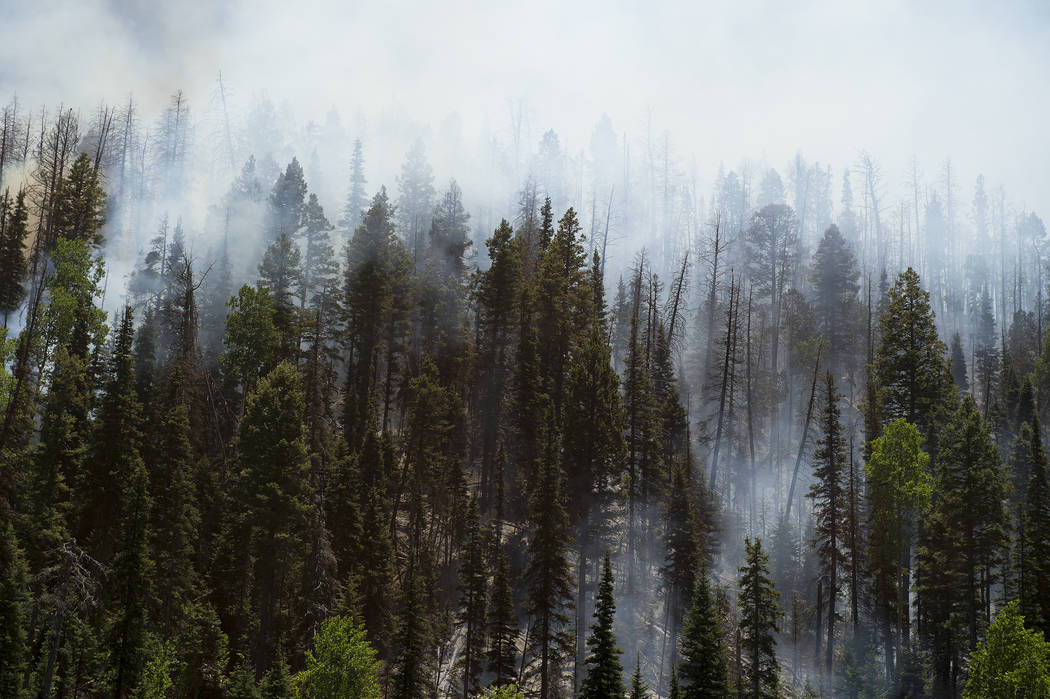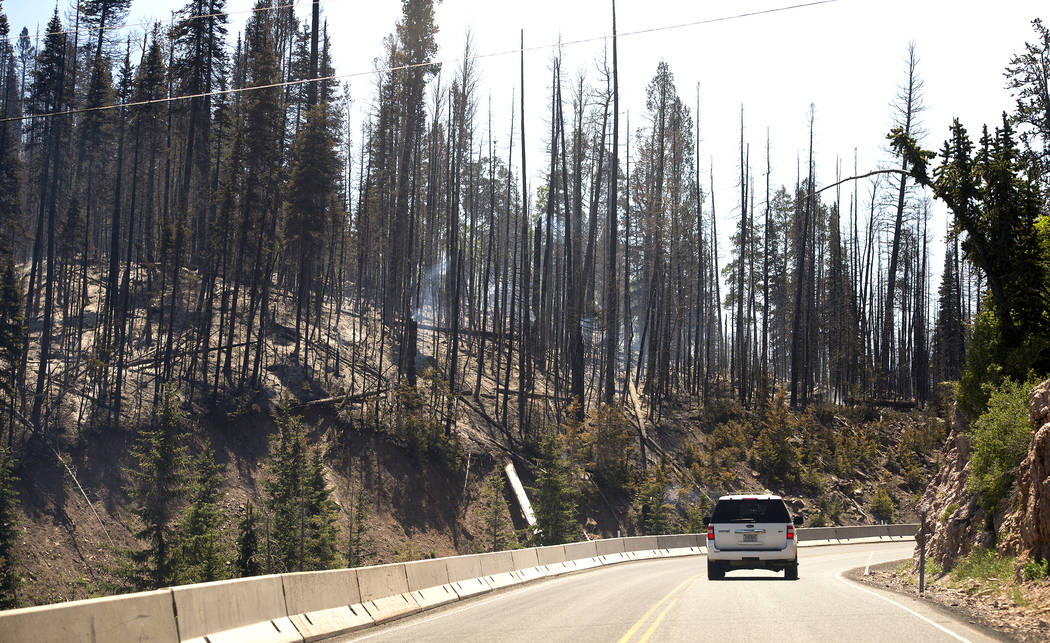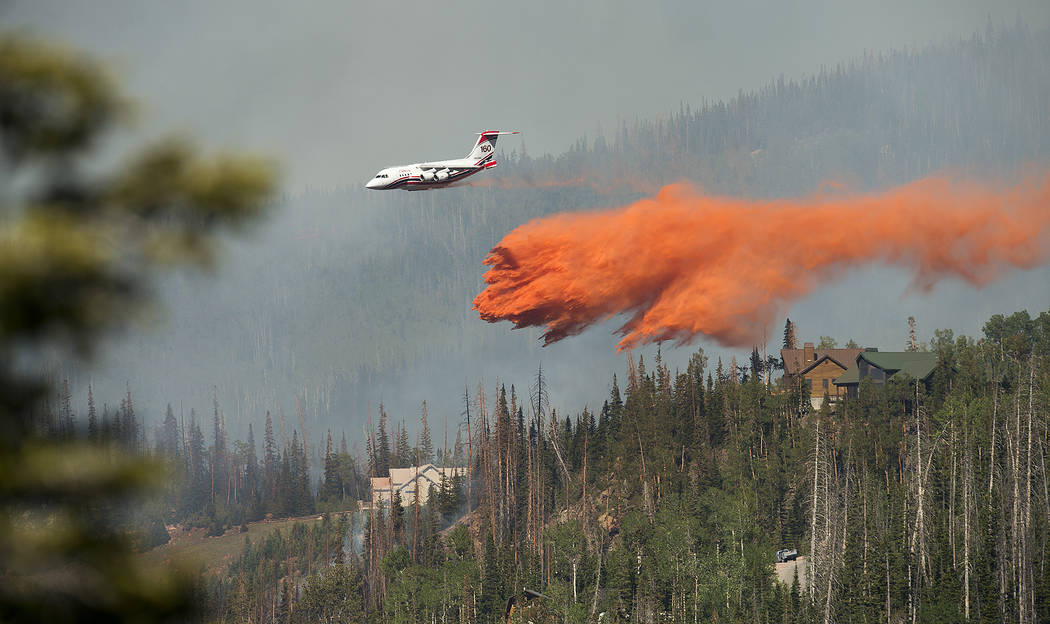 SALT LAKE CITY — Utah firefighters were battling a wildfire Monday that shut down a highway and forced hundreds of people to flee a ski town as crews in New Mexico mop up another blaze amid scorching heat in the Southwest U.S.
The fire near the southwestern Utah town of Brian Head has destroyed one home and damaged another, with about 100 homes and businesses under immediate threat from the fire that's torched roughly 1½ square miles (2 square kilometers), officials said.
About 750 people were evacuated and a 15-mile (24-kilometer) stretch of Highway 143 was closed.
Hot weather was expected to be a challenge in the fight against the fire that ignited Saturday and grew exponentially over the weekend, though authorities say calm winds were expected to help. Officials say it was human-caused but that they were still investigating exactly what sparked it.
In New Mexico, residents went home and a highway that was forced to close through a popular mountain range was back open after firefighters got a handle on one of the blazes in the state.
Crews contained most of the fire that forced evacuations last week in the Jemez Mountains. Residents were allowed to return Sunday.
The blaze was sparked by an abandoned campfire, and an already-overloaded fire team working in the Santa Fe National Forest had to respond to more abandoned campfires over the weekend, authorities said.
"With record high temperatures, no moisture and possible lightning strikes in the forecast, northern New Mexico is a tinderbox," forest officials said in a statement. "Someone's carelessness with a campfire near Vallecitos de los Indios in the Jemez Mountains has not only put hundreds of firefighters at risk, but has disrupted people's lives in nearby communities that were evacuated. Fortunately, they still have homes to come back to."
The bill for fighting the fire topped $1.4 million in four days, and officials say the cost will keep rising.
A separate brush fire gave residents on the northwestern edge of one of the state's most populous cities a scare Sunday as it sent up a long line of smoke. That fire near Rio Rancho, an Albuquerque suburb, is more than halfway contained, but authorities have yet to determine its cause.
Areas of New Mexico are under fire restrictions due to dry conditions.
RELATED
Wildfire grows to nearly 1,000 acres near Brian Head, Utah
Residents evacuating Brian Head, Utah, as wildfire grows