Damage repair from Hilary may keep Death Valley closed for months
September 4, 2023 - 3:57 pm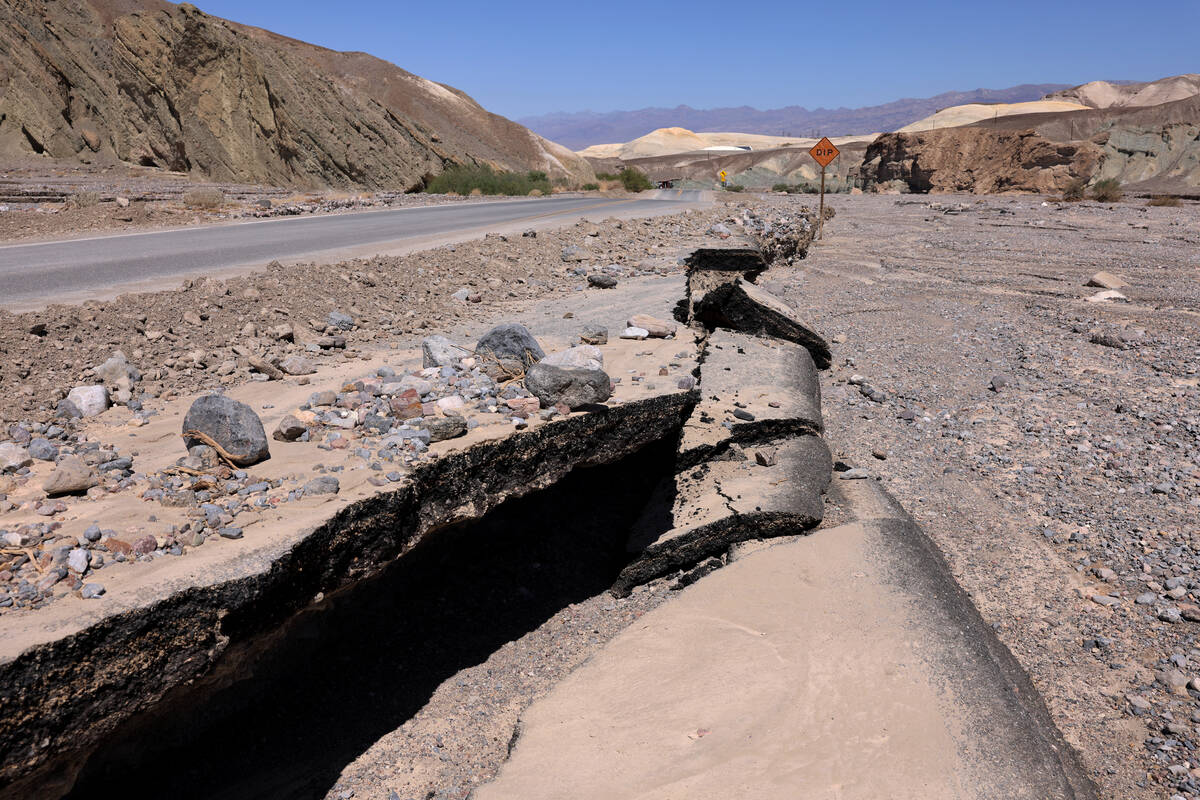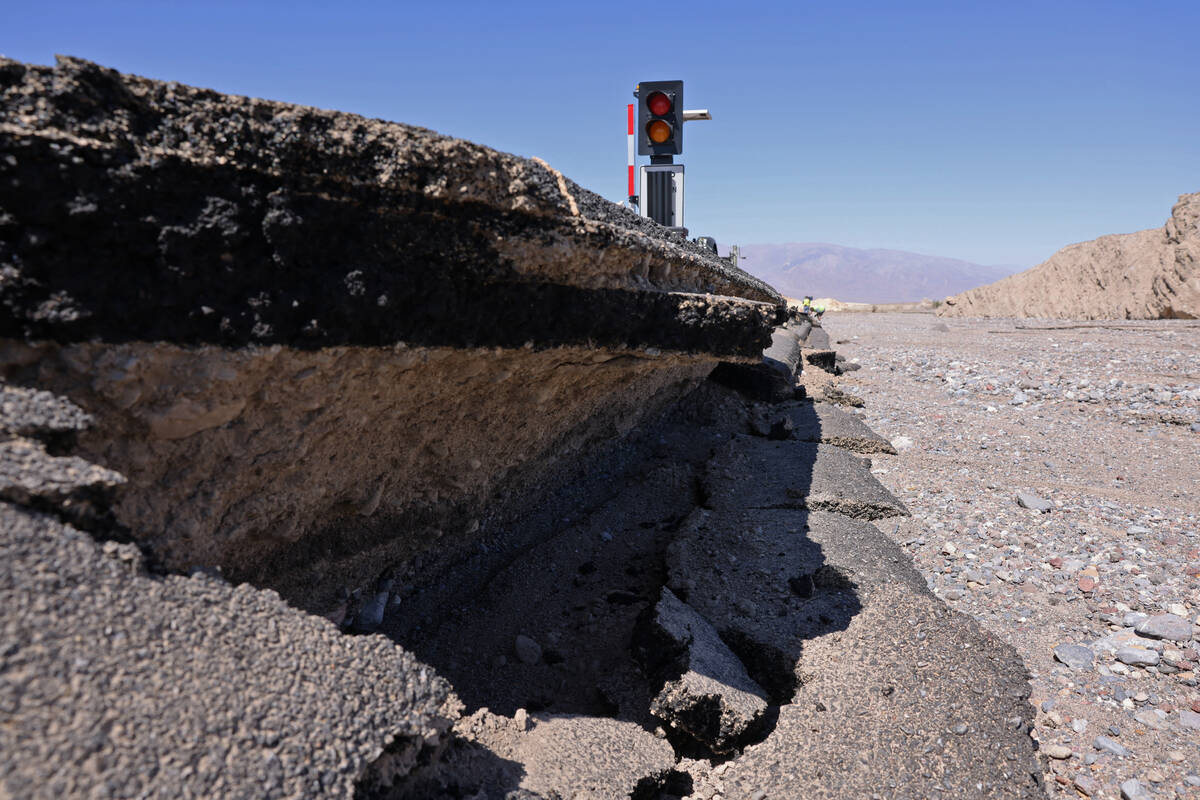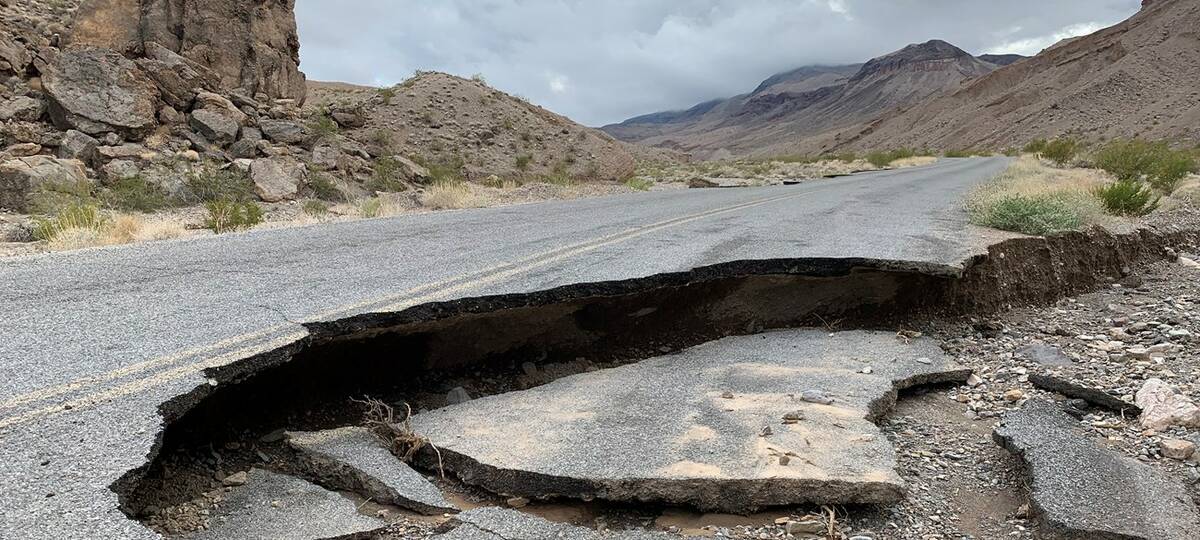 DEATH VALLEY JUNCTION, Calif. — It's unclear when Death Valley National Park will reopen to visitors after heavy rains from Tropical Storm Hilary forged new gullies and crumbled roadways at the site of one of the hottest places in the world, officials said.
The storm dumped a furious 2.2 inches (6 centimeters) of rain Aug. 20, roughly the amount of rainfall the park usually receives in a year. This year's rainfall broke its previous record of 1.7 inches (4 centimeters) in one day, set in August of last year.
"Two inches of rain does not sound like a lot, but here, it really does stay on the surface," Matthew Lamar, a park ranger, told the Los Angeles Times. "Two inches of rain here can have a dramatic impact."
The park, which straddles eastern California and Nevada, holds the record for the hottest temperature recorded on the planet — 134 degrees Fahrenheit (57 degrees Celsius), reached in 1913.
Officials say it could be months before the park reopens. It has been closed since Hilary, the first tropical storm to hit Southern California in 84 years, swept through the state in August.
Christopher Andriessen, a spokesperson with the California Department of Transportation, also known as Caltrans, told the Times that about 900 of the park's nearly 1,400 miles (2,250 kilometers) of roads have been assessed.
Repair costs are estimated at $6 million, but only for one of the park's main roads, State Route 190, and a small part of State Route 136.
"We don't have a timeline yet," park spokesperson Abby Wines told The Associated Press on Monday. "Caltrans has said they expect to fully open 190 within three months, but they often are able to open parts of it earlier."
Some familiar sites survived the storm, including Scotty's Castle, a popular visitor destination. However, it is not expected to be open until later 2025.
Young and adult endangered pupfish at Devils Hole cavern survived, although eggs were likely smothered by sediment, the park said on social media last month. Endangered Salt Creek pupfish also survived, the newspaper reported.