Escape of 'El Chapo' Guzman angers U.S. officials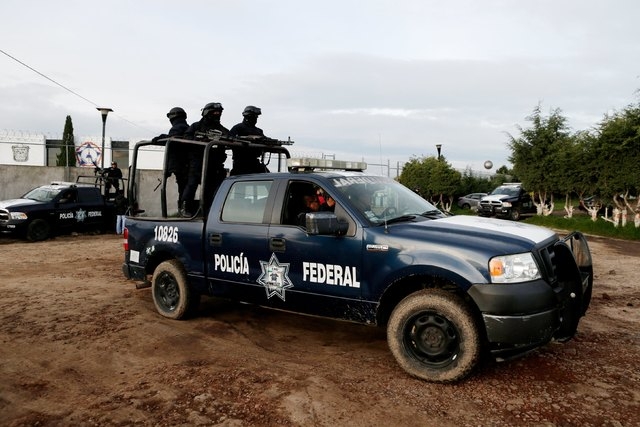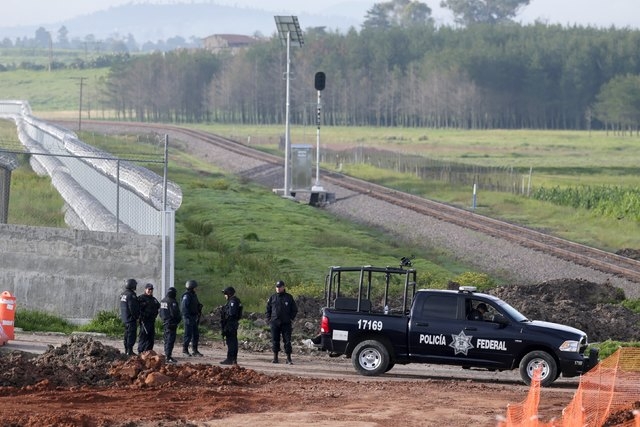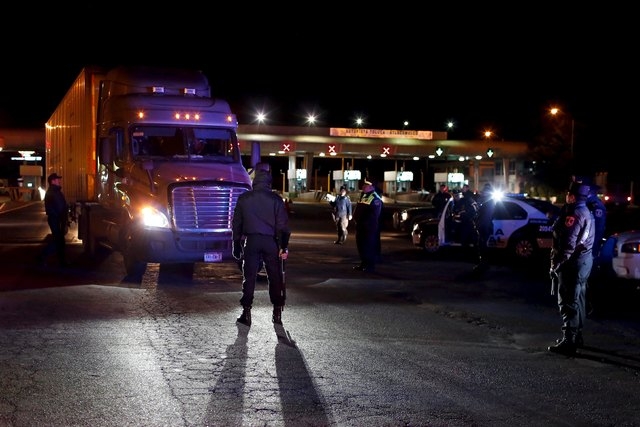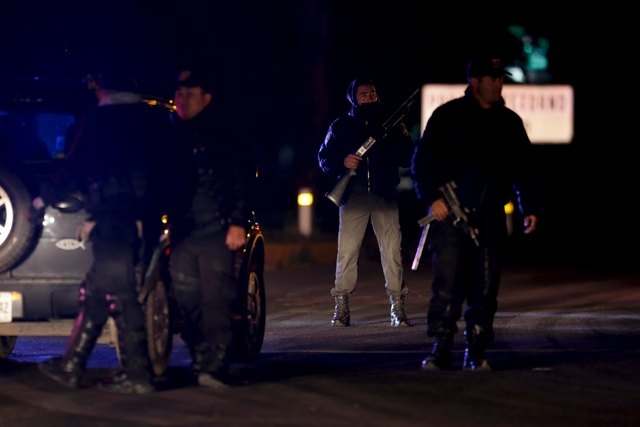 The escape of Joaquin "El Chapo" Guzman aroused anger among U.S. officials and suspicions of inside help from corrupt Mexican prison employees, U.S. law enforcement officials said Sunday.
The fear of an escape is one reason why U.S. officials had pushed the Mexican government, since his Guzman's capture last year, to extradite him to face charges in the U.S., where multiple indictments are filed for his role in Sinaloa trafficking schemes.
Guards at the Altiplano Federal Prison discovered during a routine check on Saturday that Guzman, known as "El Chapo," was missing, a statement from the commission said.
Guzman escaped through a hole in his cell that led to a lighted and ventilated tunnel nearly a mile long, Mexico National Security spokesman Monte Alejandro Rubido García confirmed Sunday morning at a press conference in Mexico City.
Guzman is the storied boss of one of the world's most powerful and deadly drug trafficking operations.
He escaped in 2001 from a high-security prison in a laundry cart and was not apprehended again until 2014, when he was arrested at a Mexican beach resort.
Guzman heads the Sinaloa Cartel, which the U.S. Justice Department describes as "one of the world's most prolific, violent and powerful drug cartels." It says Guzman was "considered the world's most powerful drug lord until his arrest in Mexico in February 2014."
Attorney General Loretta Lynch said the U.S. shares Mexico's "concern" over Guzman's escape.
"The U.S. government stands ready to work with our Mexican partners to provide any assistance that may help support his swift recapture," she said in a statement issued Sunday.
In meetings with senior Mexican officials, U.S. Justice Department officials asked about the security of the prison where Guzman was held, one law enforcement official said.
Mexican authorities said they have brought 18 prison workers to Mexico City for questioning by investigators. U.S. officials questioned how no one at Mexico's maximum security prison could have noticed a tunnel dug to the shower in Guzman's cell. Mexican officials said a hole nearly 20 inches square led to connected tunnels used for the escape.
U.S. agencies spent large sums of money, manpower and technology over 13 years to track down Guzman. U.S. Drug Enforcement Administration agents and U.S. Marshals were part of the operation to capture him.
"This is exactly why we argued for his extradition," another U.S. law enforcement official said, adding that the escape shows "the strength of the cartel and his ability to pay people off. If this guy can get out of prison it shows how deep the corruption is there."
U.S. officials say they expect Mexico will likely see more violence as Guzman tries to reconsolidate his power and his organization tries to reassert primacy versus rival drug cartels.
Officials say they expect Guzman to disappear once more into his organization's well-organized infrastructure built to hide him.
In the past year, Sinaloa members have moved to kill members of their organization suspected of aiding the capture or of being weak links in their security apparatus.
At the same time, U.S. officials say they will continue to work with trusted elements of Mexican government agencies to fight the cartels.
"This is a step back but [it's] not going to deter from working with them," one U.S. law enforcement official said.
And 2016 Republican presidential candidate Donald Trump used the escape as an opportunity to continue his anti-Mexican statements. On Sunday, he tweeted, "Mexico's biggest drug lord escapes from jail. Unbelievable corruption and USA is paying the price. I told you so!"