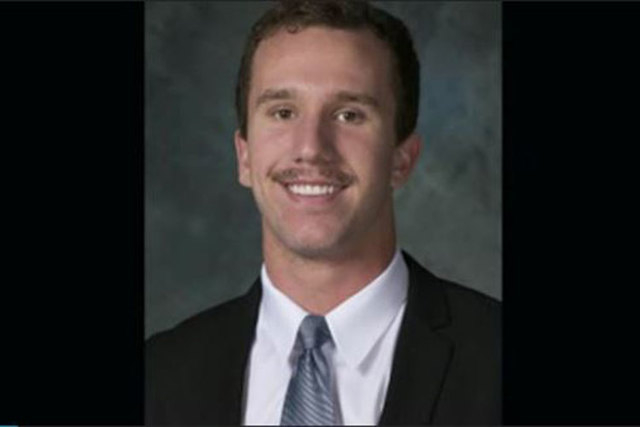 BOSTON — A former driver for ride-sharing company Uber who has been accused of kidnapping and raping a female passenger in December has been charged with a series of other sexual assaults around Boston, authorities said on Tuesday.
Suffolk County District Attorney Daniel Conley told a news conference that a DNA sample had linked the driver, Alejandro Done, 46, to at least five unsolved sexual assault incidents dating back to 2006.
"This assailant evaded detection for almost a decade," Conley said. "Until now."
In December, Done plead not guilty to rape and other charges after prosecutors say he picked up a Cambridge woman that month and drove her to a secluded area to assault her, before dropping her off at home.
Done now faces additional charges of aggravated rape and indecent assault and battery in connection with the other cases. They took place from 2006 to 2010 in South Boston and along the Esplanade, a walking area along the Charles River, Conley said.
Boston Police Commissioner William Evans expressed "thanks to the brave victims who assisted police in finding the suspect involved in the Esplanade assaults."
Uber officials said Done passed a background check before he was hired. Authorities said he had no previous criminal record.
Done is expected to be arraigned on the new charges on Wednesday.
UBER SETTLES IN DEATH OF GIRL
SAN FRANCISCO — Ride service Uber has reached a tentative settlement in a lawsuit brought by the family of a 6-year-old girl who died in a San Francisco car accident, according to court filings.
The girl, Sofia Liu, died after she, her younger brother and their mother were hit by a car in a San Francisco cross-walk on New Year's Eve in 2013. At the time of the crash, the driver was logged on to the Uber X smartphone app and was available to provide rides, the lawsuit said.
Liu's family asked the court to keep terms of the settlement with Uber confidential, court filings show, citing the privacy of her brother.
Representatives for Uber and an attorney for the family could not immediately be reached for comment on Tuesday.