Family of boy killed on Kansas waterslide reaches settlements
April 13, 2017 - 10:14 am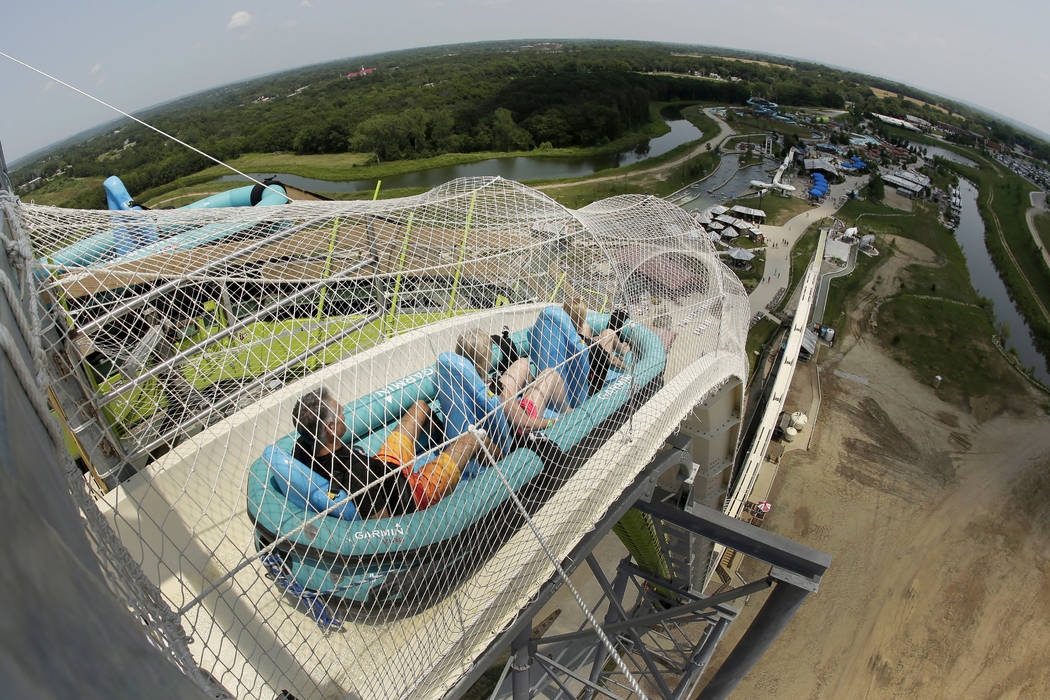 OLATHE, Kan. — The family of a 10-year-old boy who died while riding a waterslide at a Kansas water park has reached settlements with a general contractor and a consulting company involved in the project.
Rep. Scott Schwab testified Wednesday that he and his family agreed to the terms of the wrongful-death settlements involving his son, Caleb. The boy died in August on the 17-story Verruckt waterslide at Schlitterbahn Waterpark in Kansas City, Kansas.
The Kansas City Star reports terms of settlements with Henry & Sons Construction and National Aquatics Safety Company were not released.
Henry & Sons was the general contractor for Verruckt, a 168-foot waterslide that was promoted as the world's tallest such ride.
National Aquatics, based in Dickinson, Texas, and its owner, John Hunsucker, consulted on the project.
Related
Kansas park settles with family of boy killed on waterslide last summer
10-year-old boy died of neck injury in Kansas waterslide accident
Officials investigating Kansas City waterslide where 10-year-old boy died
World's tallest waterslide to be demolished after 10-year-old killed
Source says Kansas boy killed while riding 17-story waterslide was decapitated