Family remembers US aid worker who died while held by Islamic State
February 10, 2015 - 2:43 pm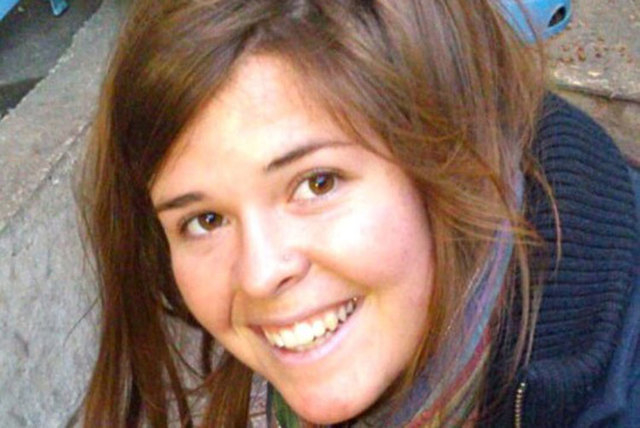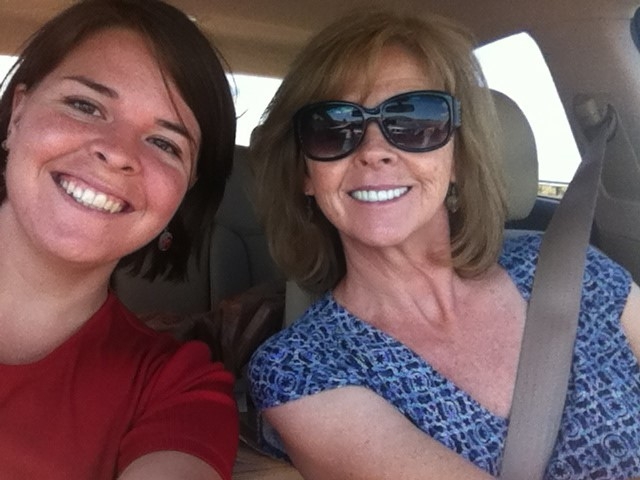 Relatives of American hostage Kayla Mueller tearfully described their niece on Tuesday, hours after the family announced they'd confirmed she died while held captive in Syria by the Islamist terror group ISIS.
"She had a quiet, calming presence. She was a free spirit, always standing up for those who were suffering and wanting to be their voice. … Kayla's calling was to help those who were suffering, whether in her home in Prescott, or on the other side of the world," Lori Lyon and Terri Crippes said, reading from a prepared statement.
While imprisoned in Syria, Mueller tried to teach the guards crafts and stood on her head while trying to exercise in a small space, Kathleen Day, a friend of Mueller, told reporters Tuesday.
"We just delighted in that, that Kayla remained Kayla. Now she's free … She says that she found freedom even in captivity and that she is grateful, and so her light shines," Day said.
A statement from Mueller's family read, "We are heartbroken to share that we've received confirmation that Kayla Jean Mueller has lost her life."
"Kayla was a compassionate and devoted humanitarian. She dedicated the whole of her young life to helping those in need of freedom, justice, and peace," the family said.
On Friday, ISIS claimed that Mueller — captured in northern Syria in 2013 — had been killed in a building hit during a Jordanian airstrike on Raqqa, the militants' de facto capital in Syria. At the time, ISIS offered no proof to back up its claim, other than an image of a building in rubble.
Over the weekend, ISIS sent the family a private message, National Security Council spokeswoman Bernadette Meehan said.
"Once this information was authenticated by the intelligence community, they concluded that Kayla was deceased," Meehan said.
The new information does not clarify how 26-year-old Mueller died, a law enforcement source familiar with the case said on condition of anonymity.
President Barack Obama offered his condolences to the Mueller family.
"Kayla's compassion and dedication to assisting those in need shows us that even amongst unconscionable evil, the essential decency of humanity can live on," Obama said in a statement.
Obama has spoken with Mueller's family, Meehan said.
"He committed that we will relentlessly pursue the terrorists responsible for Kayla's captivity and death, and underscored that his team stands ready to help the family in the difficult weeks and months ahead," she said.
White House spokesman Josh Earnest said he would not discuss cases of people who are being held hostage but confirmed that there is at least one other American being held in Syria.
Earnest said there are "other American hostages being held in the region."
Mueller's relatives released a handwritten letter that they say she wrote while in captivity in spring 2014.
At one point, the letter reads, "I will never ask you to forgive me as I do not deserve forgiveness."
"It's hard to know what to say," the letter also reads. "Please know that I am in a safe location, completely unharmed + healthy (put on weight in fact); I have been treated w/the utmost respect + kindness."
She said that she could only write the letter a paragraph at a time. "Just the thought of you sends me into fits of tears," the letter says, and "all in all in the end the only one you really have is God."
Mueller fell into the hands of hostage-takers in August 2013 in Aleppo, Syria, her family said, after leaving a Doctors Without Borders hospital.
Her family said ISIS contacted them in May with proof that she was alive. The militants eventually said they would kill her if the family didn't pay nearly $7 million by August 13, according to a source close to the family. What happened after that deadline is unclear.
Mueller made it her life's work to help others. She graduated from Northern Arizona University in 2009, and worked with humanitarian groups in northern India, Israel and Palestinian territories, a family spokeswoman said.
In Israel, she volunteered at the African Refugee Development Center.
Carol Thompson, one of Mueller's former professors, said that her family has endured "18 months of anguish and tears and hell."
It's also been hard on "those of us who were trying to come up with an alternative outcome to not only Kayla, but the other hostages — to James (Foley) and Steven (Sotloff) and Peter (Kassig) who were killed," she said, referring to three others who have been slain by the terror group.
There is a resolution, said Thompson, to be inspired by Mueller's work to "try to overcome some of the horrors that are going on right now."
She would "want us to say what actions, how can each one of us do a little part?" Thompson added. "She had no illusions that she was going to transform the world, but she went trying to do whatever small thing she could do to change maybe a couple of relationships, a small corner of the world."
Mueller went back to Arizona in 2011, volunteered in a women's shelter and worked at an HIV/AIDS clinic, helping to facilitate events and providing local coordination for World AIDS Day, the family spokeswoman said.
After a year as an au pair in France, she traveled to the Turkish/Syrian border to work with the Danish Refugee Council and the humanitarian organization Support to Life, which assisted families forced to flee their homes due to the civil war in Syria, the spokeswoman said.
In a YouTube video produced in October 2011, before the rise of ISIS, Mueller said she supported a sit-in that protested the Syrian regime.
"I am in solidarity with the Syrian people," she said. "I reject the brutality and killing that the Syrian authorities are committing against the Syrian people."
Sen. Lindsey Graham, R-South Carolina, said Mueller should be remembered for her altruistic work, not for how she died.
"Her family's got to be heartbroken, but my God, this is the best example, this young lady, of being an American, being a decent human being that one could imagine. I believe very strongly she is in God's hands," he said on CNN.
"Those who captured her, and in my view, killed her — I think God will judge them differently."
U.S. Rep. Paul Gosar, a Republican from Mueller's home state of Arizona, said it feels like a "very, very sad day."
"Here's a beautiful girl, young person that gave her life to helping others," he said. "I hope everybody will reach out to their respective religions with thoughts and prayers on behalf of Kayla and her family."