FBI releases footage of fatal shooting of LaVoy Finicum — VIDEO
January 28, 2016 - 10:43 pm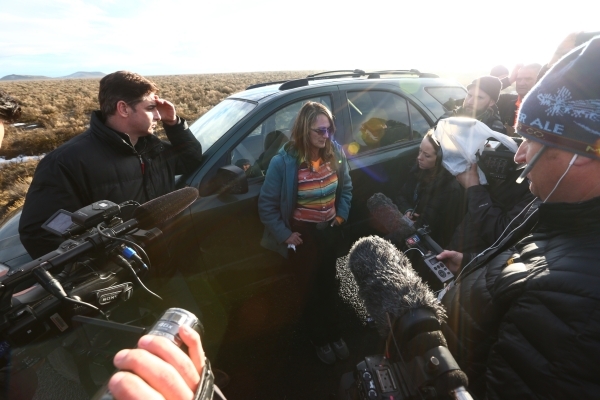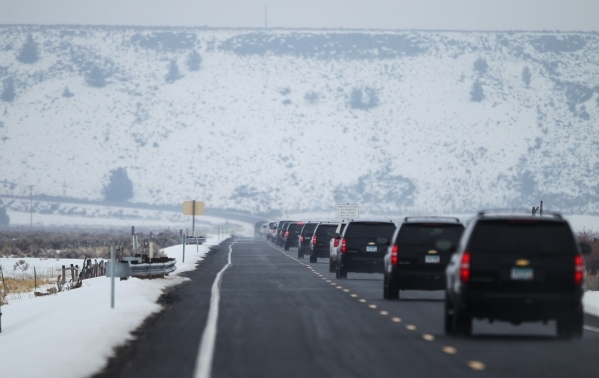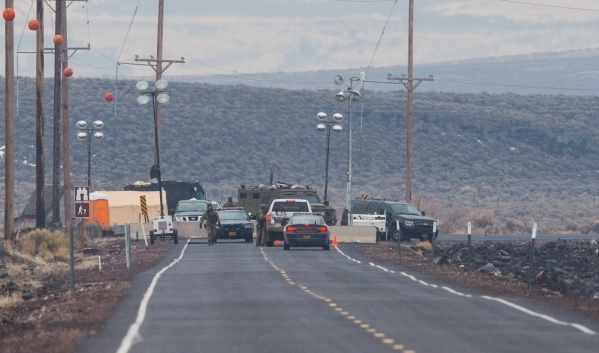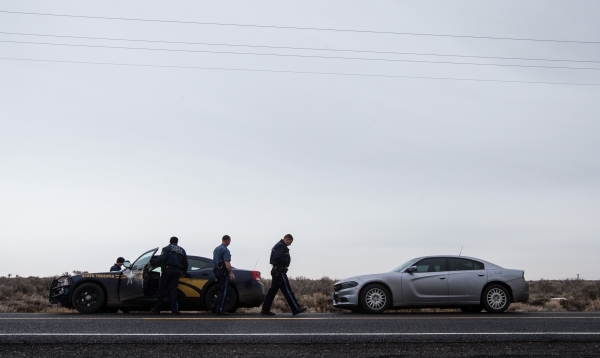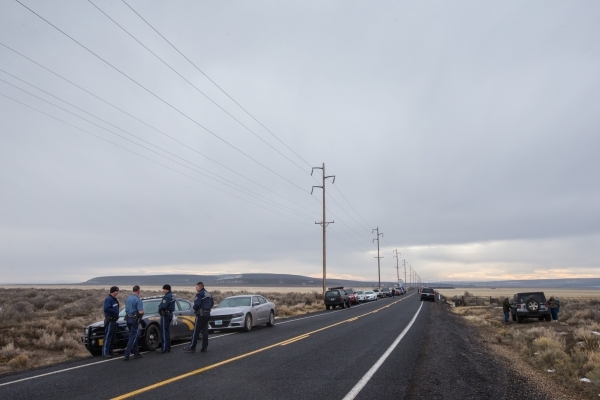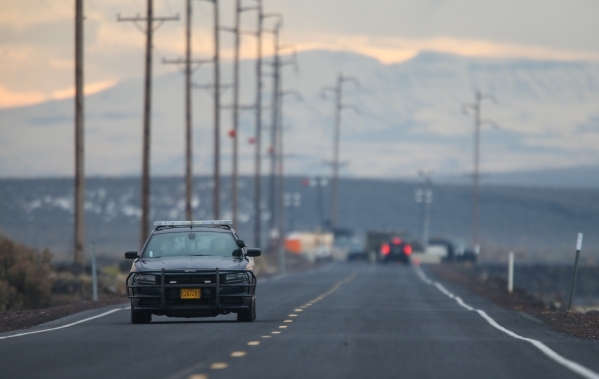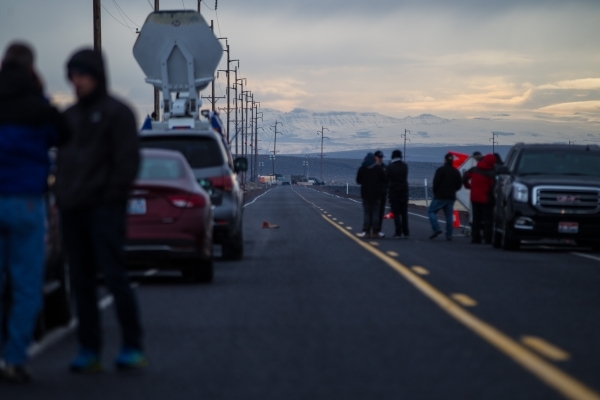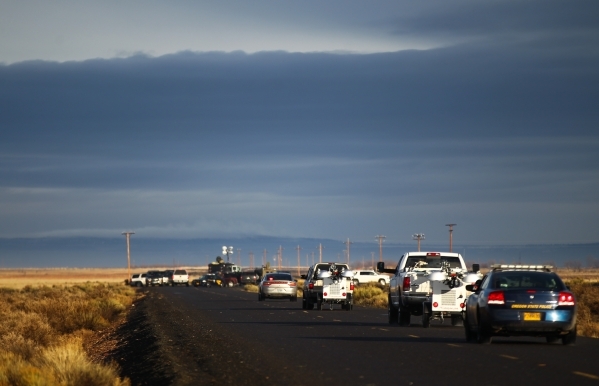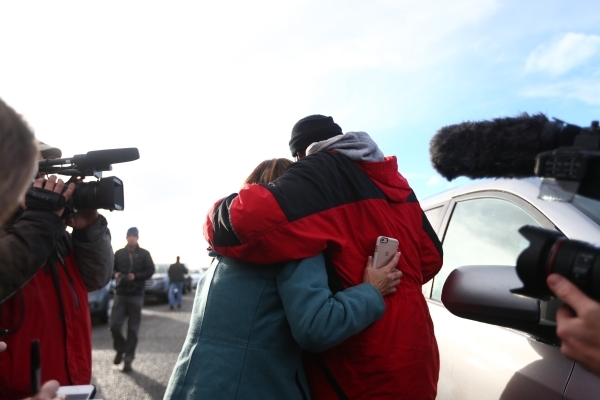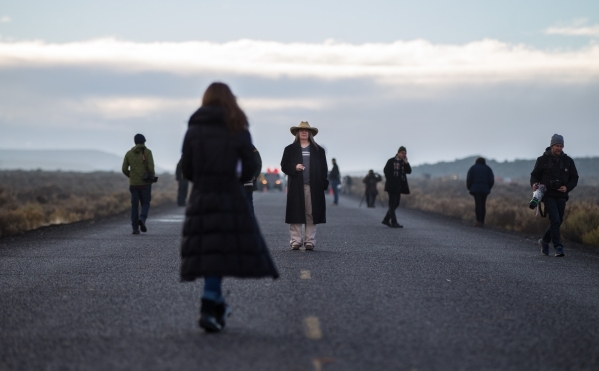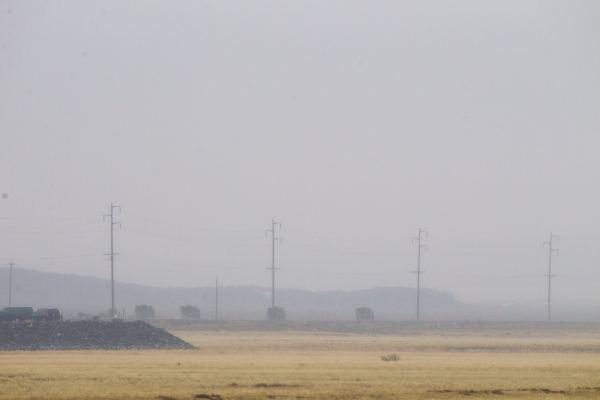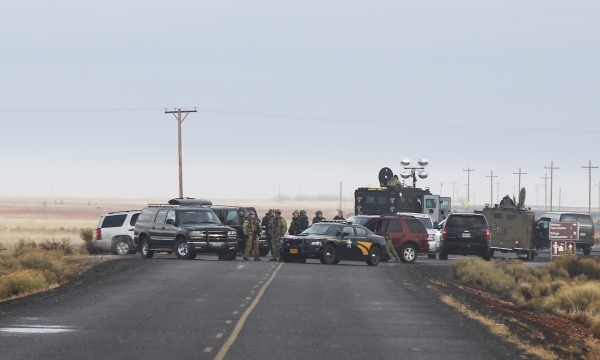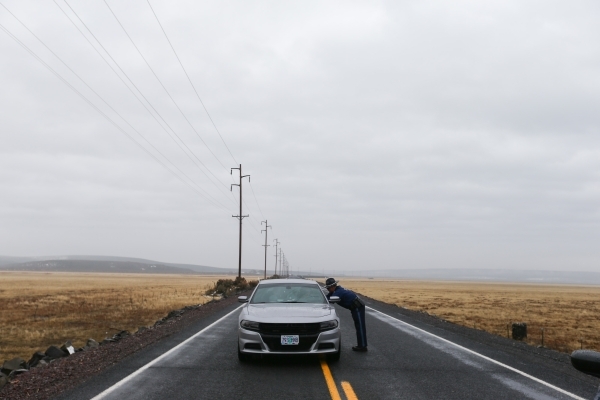 BURNS, Ore. — Nearly all the armed protesters who had overtaken a U.S. wildlife refuge in southeast Oregon have cleared out following the shooting death of an outspoken member and repeated calls from their jailed leader to stand down.
By Thursday, only four protesters remained holed up inside the group's headquarters at the Malheur Wildlife Refuge outside of Burns, Oregon, FBI Special Agent in Charge Greg Bretzing said at a Thursday night press conference.
At least nine occupiers left the compound after law enforcement surrounded it after the arrest of protest leader Ammon Bundy and other members of his group Tuesday evening, Bretzing said. Of those, six were released and three — Jason Patrick, 43, of Bonaire, Georgia; Duane Leo Ehmer, 45, or Irrigon, Oregon; and Dylan Wade Anderson, 34, of Provo, Utah — were arrested by FBI agents outside the occupied federal compound late Wednesday.
As with the other arrested protesters, the three men face a felony charge of conspiracy to impede officers of the United States from discharging their official duties through the use of force, intimidation or threats.
The complaint, unsealed Thursday, places Ehmer, Patrick and Anderson at the wildlife refuge during the occupation through their own Internet posts and other media sources.
A local sheriff's deputy said the protesters had "explosives, night-vision goggles and weapons and that if they didn't get the fight they wanted out there, they would bring the fight to town," according to the complaint.
Another protester, Robert "LaVoy" Finicum, was shot and killed Tuesday afternoon by Oregon State Police after a roadblock turned deadly.
Aerial video of the incident, recorded by an FBI airplane, was shown at the press conference.
Bretzing said several versions of Tuesday afternoon's events had circulated around social media. He added that most were "inaccurate or even inflammatory," and that the video was released to clarify those events.
About 25 minutes of unfiltered video were released on FBI Portland's YouTube channel.
The video shows Oregon state troopers and federal agents setting up roadblocks and pulling over two vehicles along a mostly empty highway.
Several people inside the vehicles got out and surrendered soon after being pulled over.
But just one person, Ryan Payne, got out of the white pickup Finicum was driving.
For nearly four minutes, the white truck sat motionless. Then Finicum gunned the truck, accelerating toward the police barricade down the road.
Finicum never appeared to slow as he neared the blockade. He swerved at the last second and crashed into a snowbank, narrowly missing a state trooper.
Finicum jumped out of the truck and began yelling at officers, Bretzing said. Bretzing did not specify what Finicum said.
Finicum threw his hands in the air, but then twice appeared to reach inside his coat pocket, where police would later find a loaded 9-millimeter pistol.
The second time Finicum reached for his pocket, police fired their guns, killing him.
Two other people inside the truck, Ryan Bundy and Shawna Cox, were arrested shortly after. Bundy suffered a gunshot wound to the arm, police said. A third person inside was not arrested nor named by Bretzing.
Bretzing said agents found three other loaded guns inside the pickup.
Authorities tighten perimeter
Law enforcement tightened their perimeter around the protesters' headquarters about 1 p.m. Thursday afternoon, and opened Highway 205 to the public in doing so.
As police neared the headquarters, the few remaining protesters seemed to be willing to negotiate a deal.
One of the four remaining members appears to be a man named David Fry, who has been live-streaming and posting videos from within the compound on his YouTube channel for the past two weeks.
But Thursday, those videos came less frequently. Fry posted just two short videos around 9 a.m.
In one video, Fry said the four were willing to leave if they could be promised that none of them would be prosecuted.
But at the press conference, Bretzing rebutted that notion.
"There's never been, and never will be, any claim from the FBI or any law enforcement that there would not be any consequences for their actions," Bretzing said.
Barbara Berg, who lives in Winnemucca, spent Wednesday night near the refuge in her car. She said she had been acting as an intermediary between the protesters, whom she supports, and federal agents. But she added that thinks it's time the remaining protesters called it quits.
Berg, 51, said she drove to Burns earlier this month to support the protests. But during her roughly weeklong stay, she spent nights in the town and not at the refuge.
She said she went home last week but returned to the refuge, a 3½ hour drive from Winnemucca, late Tuesday night after hearing about Finicum's death.
"I wasn't here to stand and fight," Berg said. "That's not what I came here for."
Berg said she'd been in contact with the four protesters still up on the hill, and hopes everything can be resolved without additional violence or bloodshed.
"I want them to come out alive," Berg said. "I'm ready for it to be over."
Las Vegas Review-Journal writer Jeff German and Reuters contributed to this report. Contact Colton Lochhead at clochhead@reviewjournal.com or 702-383-4638. Find him on Twitter: @coltonlochhead