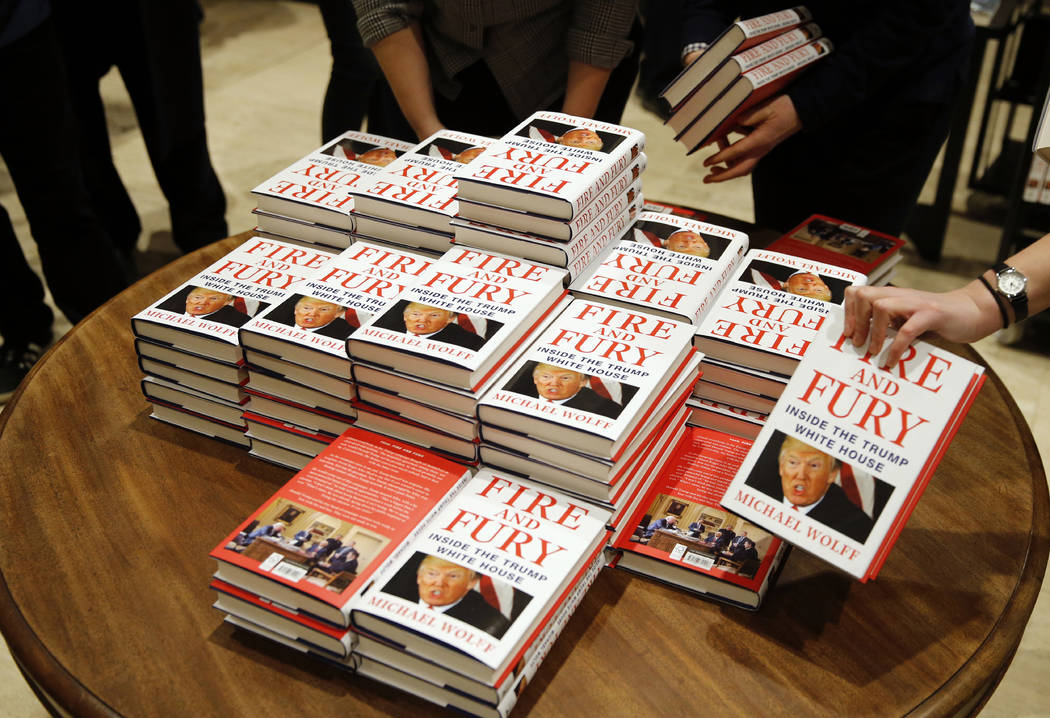 NEW YORK — Michael Wolff's "Fire and Fury" is well on its way to becoming one of the top- selling nonfiction books in recent years.
The tell-all about the Trump administration has sold more than 1.7 million copies in the combined formats of hardcover, e-books and audio, publisher Henry Holt and Co. told The Associated Press on Wednesday. Published less than three weeks ago, the book remains No. 1 on Amazon.com and other lists.
NPD BookScan told the AP on Wednesday that hardcover sales exceed 500,000, including more than 300,000 last week. BookScan tracks around 85 percent of retail sales for physical books.