Firefighters continue to battle wildfires across the West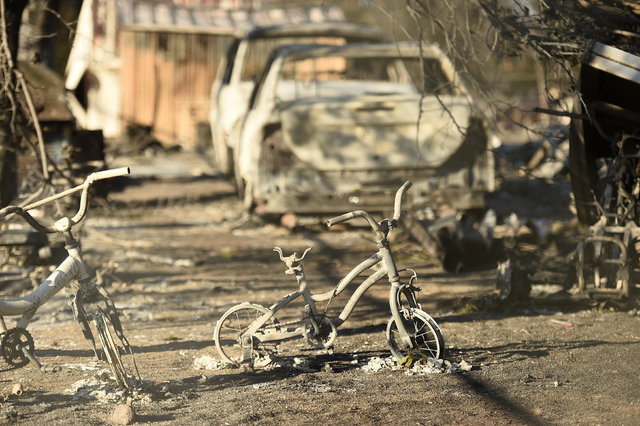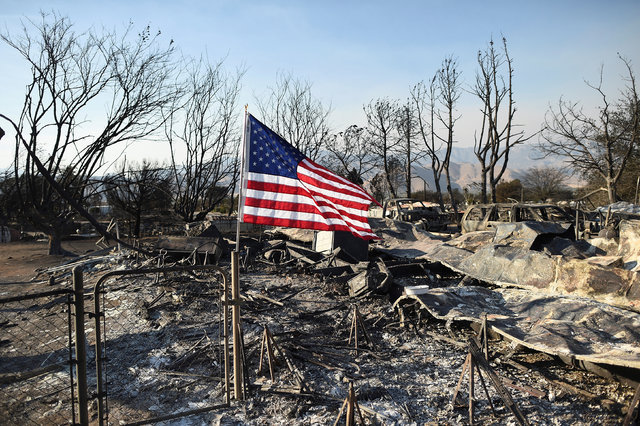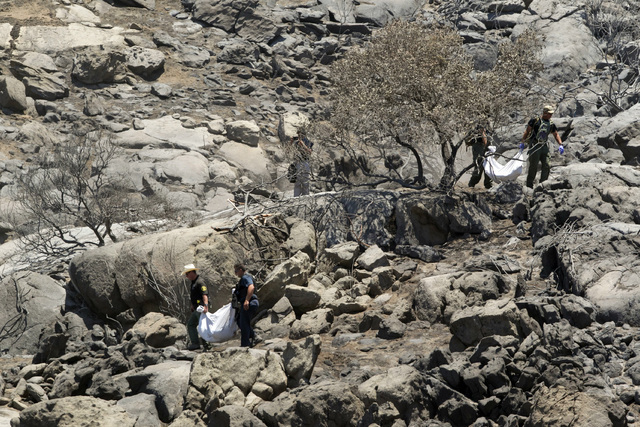 A look at wildfires burning in the West and the aftermath of earlier blazes:
NORTHERN CALIFORNIA
A wildfire that charged through inaccessible terrain and climbed out of a steep canyon along the middle fork of the American River has now charred about two square miles.
At least 400 homes about 50 miles northeast of Sacramento have been evacuated. The fire is threatening more than 2,400 homes, businesses and other structures. No damage to structures or injuries had been reported as of Thursday. The fire was 12 percent contained.
California Department of Forestry and Fire Protection spokesman Daniel Berlant says the Red Cross has set up an evacuation center in Auburn, near Sacramento and 140 miles northeast of San Francisco.
SOUTHERN CALIFORNIA
Authorities planned autopsies on two charred bodies found 45 miles east of San Diego after a wildfire swept through the region. The county medical examiner's office said the male and female bodies located Wednesday were between two boulders on a hill 50 to 70 yards from the closest residence. Significant injuries prevented visual identification of the bodies. Residents had reported a couple that lived on the property was missing.
The fire erupted near the town of Potrero on June 19 and forced extensive evacuations as it spread rapidly over several days, destroying five homes and 11 outbuildings while growing to nearly 12 square miles. Mop-up and investigation of the cause continued.
In the southern Sierra Nevada, a fire that killed two people and destroyed communities as it spread over nearly 73 square miles near Lake Isabella was 70 percent contained. A final tally counted 285 homes destroyed along with an AT&T microwave cell hub. Twelve residences were damaged. Two shelters remained open but all evacuations have been lifted. The cause of the fire, which erupted June 23, remained under investigation.
ARIZONA
Firefighters are bolstering lines around a blaze that had forced evacuations and the intermittent closure of a major interstate in central Arizona.
Crews were mopping up Wednesday after the blaze came close to homes in the Cordes Lakes area.
Bureau of Land Management spokeswoman Dolores Garcia says crews hit the fire hard from the ground and with water-dropping helicopters and air tankers to keep the flames contained on the east side of Interstate 17.
It's considered halfway contained. The Yavapai County Sheriff's Office lifted evacuation orders overnight, and most of the interstate was open.
In the Tonto National Forest, officials are monitoring a few small lightning-sparked fires. Crews also made progress on several blazes caused by lightning in the Coronado National Forest earlier this week.
Firefighters who deployed their fire shelters this week while battling an Arizona blaze were part of the Navajo Interagency Hotshot Crew.
Six firefighters in the 20-member crew deployed their shelters Tuesday. They were treated for smoke inhalation but were otherwise uninjured. They haven't been identified.
The fire is burning on 71 square miles on the Fort Apache Indian Reservation.
UTAH
A southern Utah wildfire continues to grow, more than two weeks after it was started by lightning.
The blaze near Pine Valley has so far torched about 2.4 square miles of rugged terrain.
It had previously forced evacuations and while those have been lifted, people could be asked to leave again.
The Pine Valley Recreation Area in the Dixie National Forest remains closed.
The fire started June 13 with a lightning strike on Saddle Mountain.
IDAHO
A wildfire burning through grass and sagebrush in the Boise foothills has destroyed a house and an outbuilding, but no injuries have been reported.
Officials say the fire started around midnight Wednesday and has consumed more than 2 square miles. Several thousand homes were threatened, and voluntary evacuations were in place, but few residents used a shelter.
Crews using bulldozers built a fire line to protect a subdivision.
Fire spokeswoman Tammy Barry says investigators determined that fireworks sparked the blaze but have no suspects.
Aircraft started dropping retardant early Thursday and the active part of the blaze has been stopped.
Barry says helicopters will scoop water from the Boise River near Barber Park, so river floaters should be alert.
About 140 firefighters are battling the blaze.
MONTANA
A wildfire burning on national forest land in southwestern Montana has grown to 1.5 square miles, mostly due to a burnout intended to prevent the fire from spreading toward the community of Darby.
Residents in 200 homes remained on notice Thursday to prepare for possible evacuation.
The lightning-caused Observation fire began at about noon on June 24 and is burning in steep, dangerous terrain about 10 miles south of Hamilton. KECI-TV reports winds were gusting 15 to 20 mph on Thursday and thunderstorms were likely.
Fire information officer Kimberly Nelson says the northwestern part of the fire is burning into a wilderness area, where it is unsafe to put firefighters on the ground.
Nelson says there are 136 firefighters working the fire and six aircraft are available to dump water and retardant.