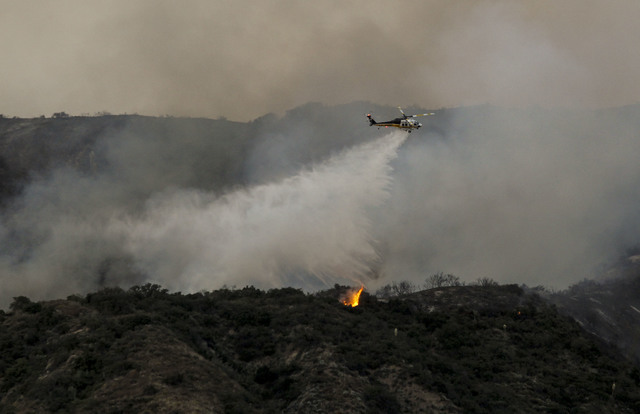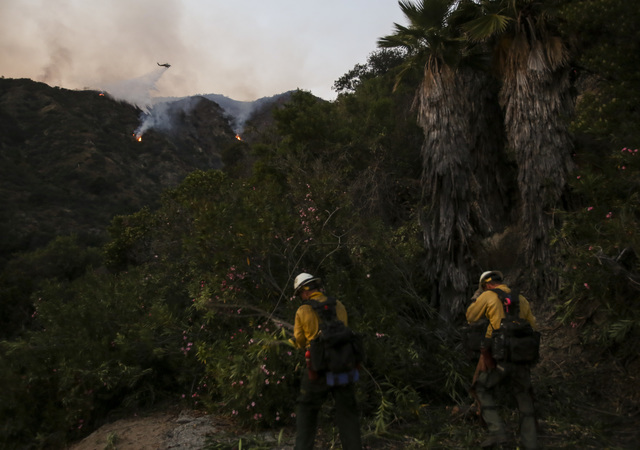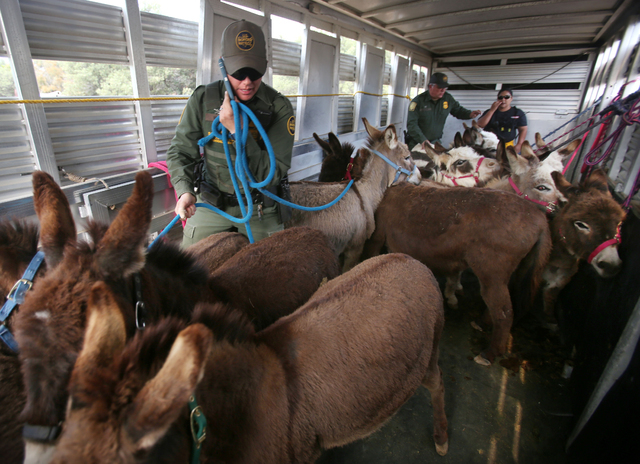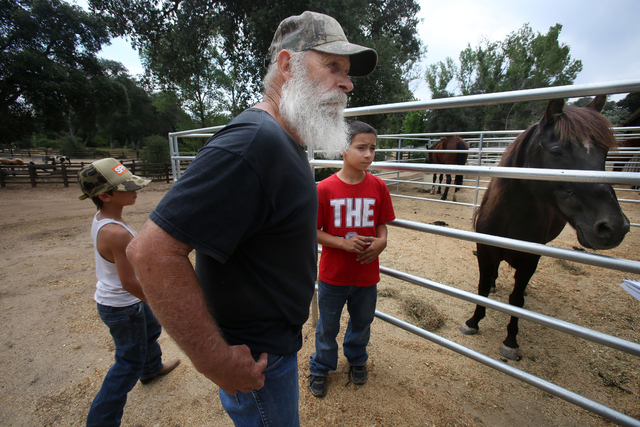 LOS ANGELES — For days, wildfires have raged amid spiking heat across Southern California and much of the West, driving hundreds of people from their homes.
Yet homes have overwhelmingly remained safe so far, after aggressive and strategic firefighting and a dose of luck.
In the foothill suburbs northeast of Los Angeles, a major wildfire gave a major scare to homeowners when it broke out within feet of residential streets.
But a day later, firefighters had stopped its progress with bombardment from helicopters and crews hiking into the hills to douse it and cut fire lines.
"They are working so hard, it's excruciating with the heat, and up and down these hills, they're steep," LA County fire Capt. Mike McCormick said.
Homeowner Gordon Witby said Tuesday he couldn't believe how close the flames had been to his house in Duarte a day earlier, and how calm the scene was now.
"The flames were so high. And so fierce," Witby told KABC-TV.
The blaze, along with a neighboring one that broke out shortly before, were 10 percent contained on Tuesday night after burning about 7½ square miles, U.S. Forest Service spokesman Nathan Judy said.
Still, no one was being allowed back yet to the 770 homes in Duarte that were under evacuation orders.
"We're looking at another night at least," Judy said. "We understand the stress it puts on families if you displace them from their homes, and we want to get them back as soon as we can."
Moisture has moved in Wednesday along much of the Southern California coast, and most mandatory evacuation areas near a wildfire in Santa Barbara County have been lifted.
Fog arrived overnight on the rugged coast west of Santa Barbara, where a fire of more than 12 square miles is nearly entirely contained Wednesday morning.
As planned, mandatory evacuation orders for many areas were reduced to warnings at 5 a.m., allowing residents to return. All orders are expected to be lifted by the weekend.
Firefighting resources are being redirected to two fires in the San Gabriel Mountains northeast of Los Angeles and to a blaze east of San Diego near the Mexico border.
Near the U.S.-Mexico border southeast of San Diego, a 2-day-old, 9-square-mile wildfire has forced the evacuation of about 600 homes and more than 1,500 people in Lake Morena Village. It was also 10 percent contained.
Elsewhere, crews made progress against a week-old blaze that has charred more than 12 square miles in rugged coastal mountains west of Santa Barbara, boosting containment to 82 percent.
Most evacuees from that fire were set to be allowed to return on Wednesday morning.
In Utah, officials have evacuated about 100 homes from a mountain near a town in the southwest section of the state as a wildfire less than a mile away moved down a rocky slope toward the community of Pine Valley. The blaze is about a square mile, but it is moving dangerously close to homes in difficult terrain, officials said.
In eastern Arizona, a fire doubled to nearly 42 square miles and led officials to warn a community of 300 residents to prepare to evacuate. The blaze on the Fort Apache Indian Reservation was not moving quickly toward the community of Cedar Creek because of sparse vegetation and shifting winds.
Gov. Doug Ducey declared a state of emergency to free up state funds to help in the fire area.
New Mexico is one place where homes were not spared, with about two dozen destroyed last week in the mountains south of Albuquerque. That blaze was showing signs of slowing by Tuesday night, when authorities said it was 61 percent contained. Higher humidity helped crews strengthen fire lines, and evacuees prepared to return home.