Firefighting crews gaining ground in battling Arizona blazes
Updated June 30, 2017 - 10:14 am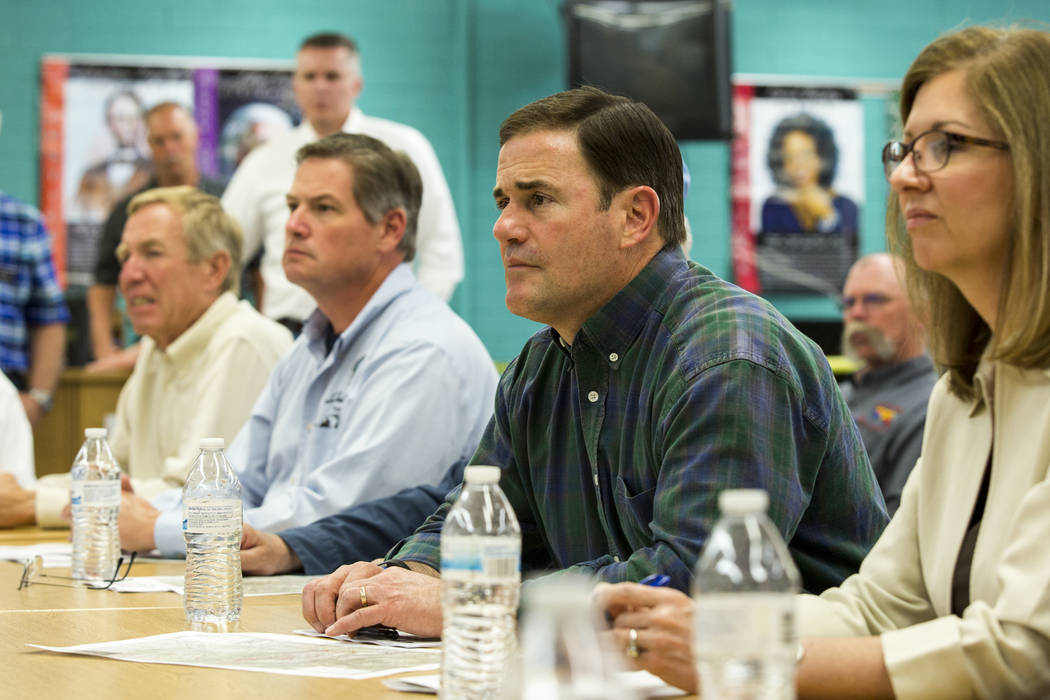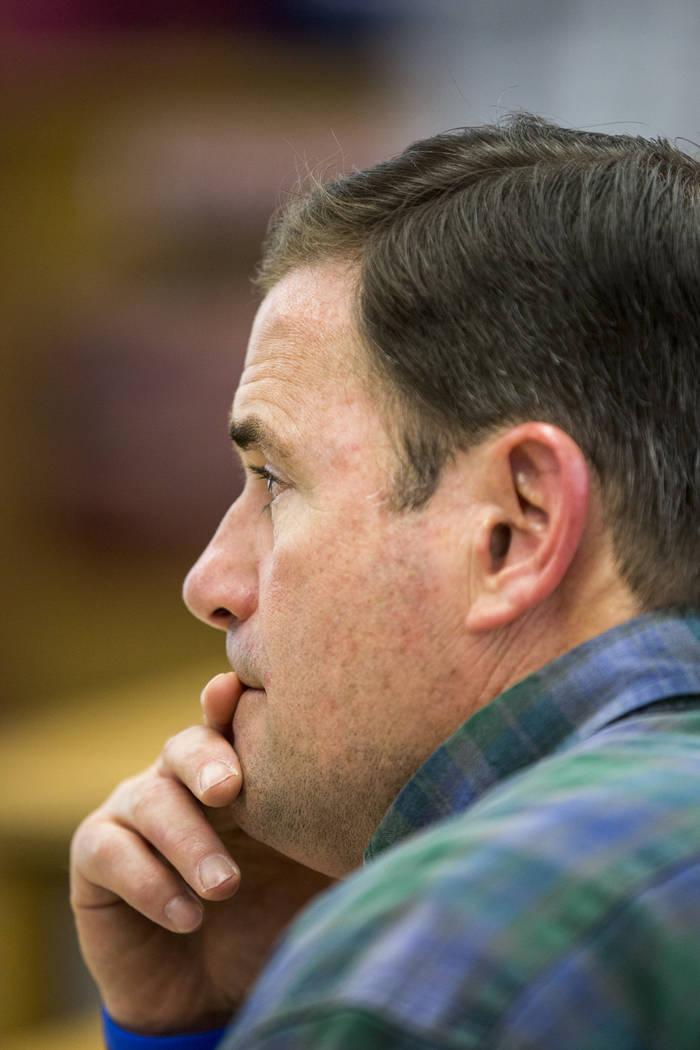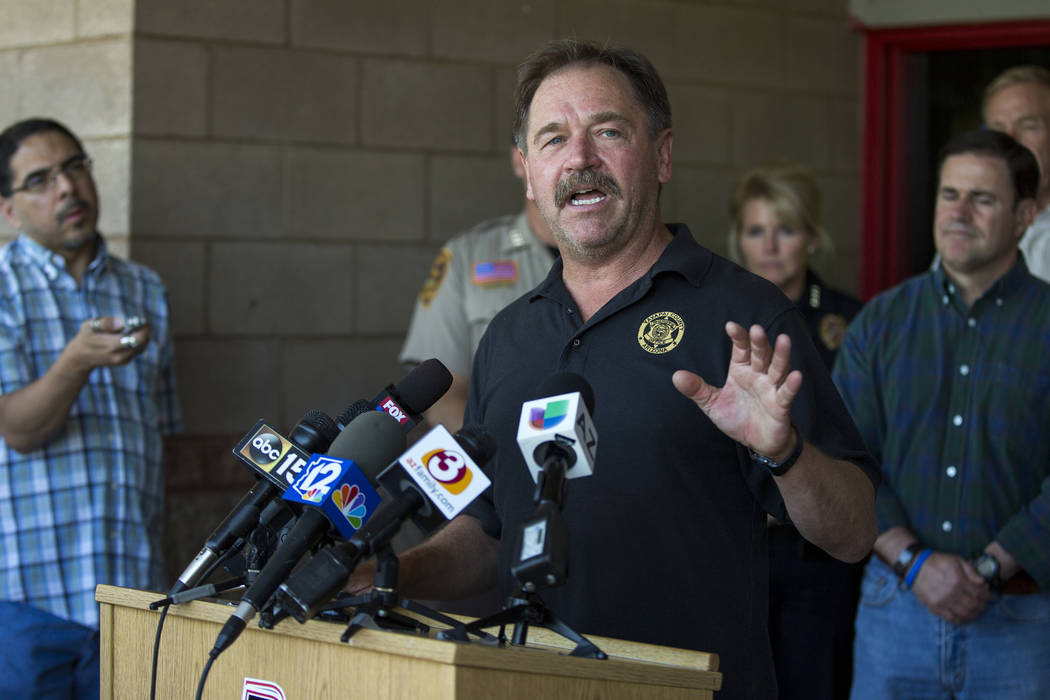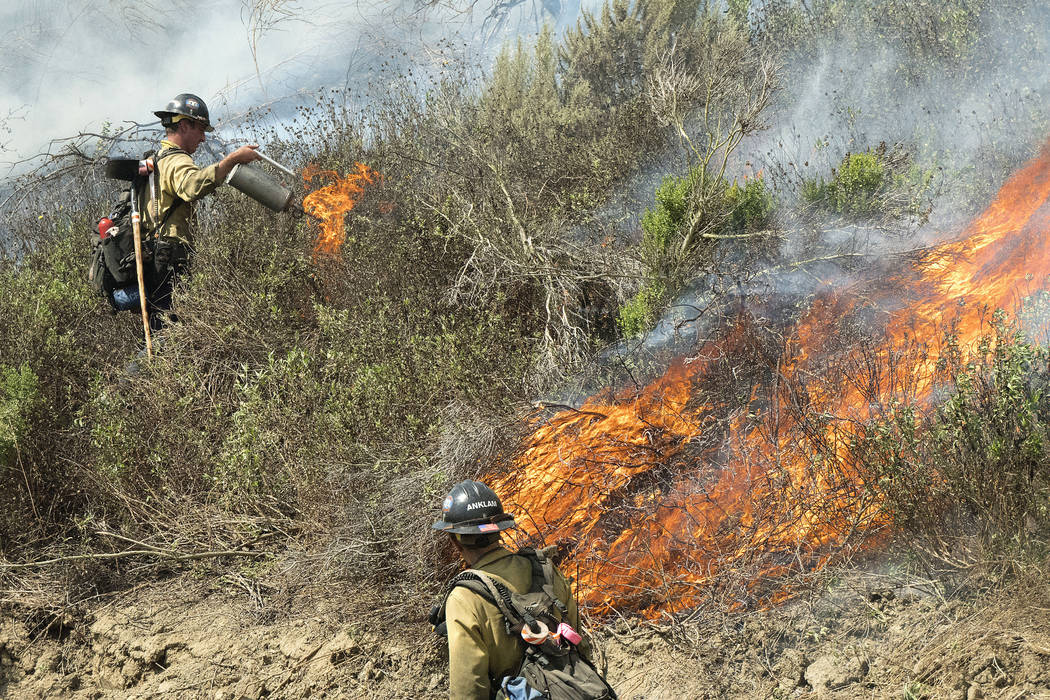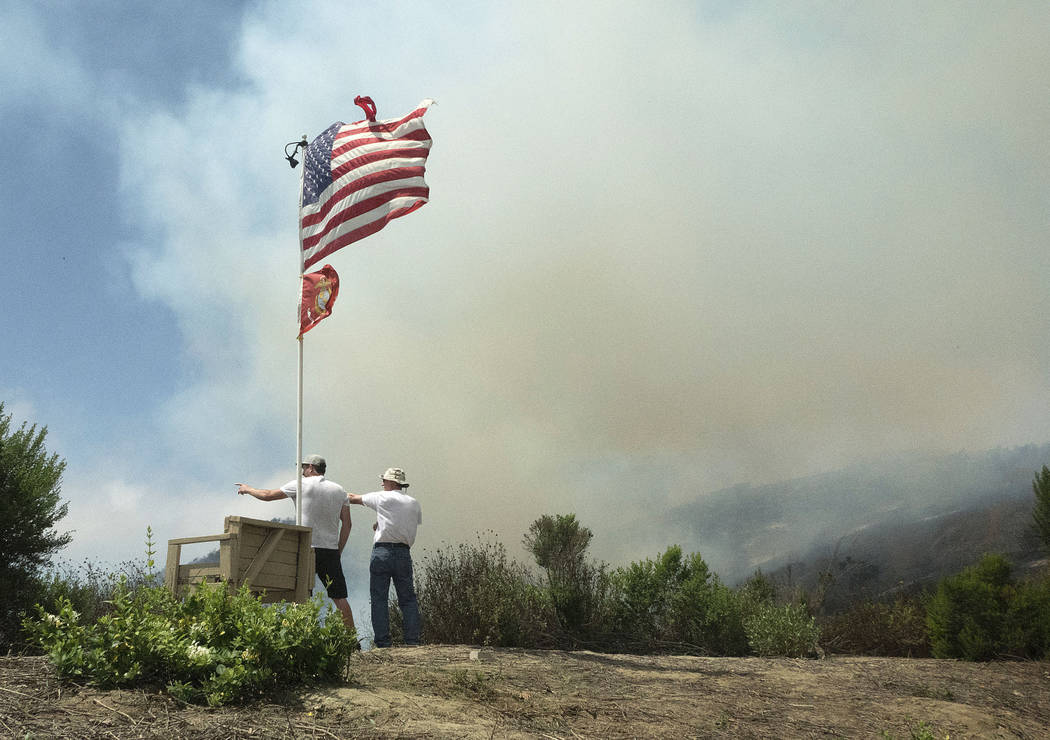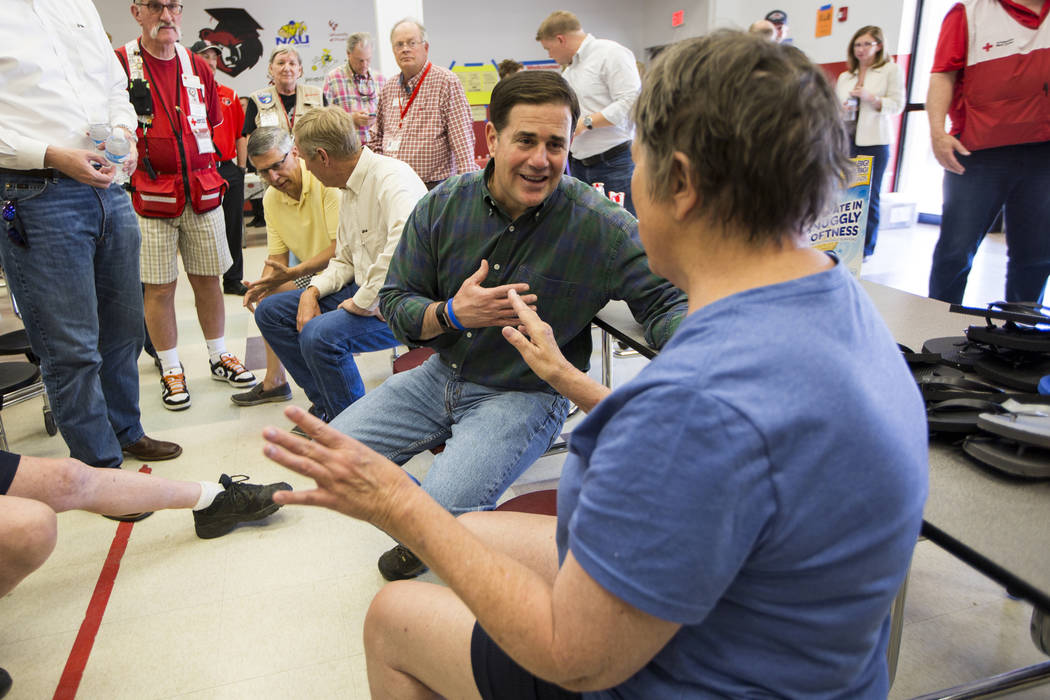 PRESCOTT VALLEY, Ariz. — Authorities reopened a major route through an Arizona community that barely escaped destruction from a massive wildfire and were expected to allow more evacuated residents to return home.
The fire, which is about 100 miles north of Phoenix, triggered evacuations for thousands of residents in a half-dozen communities and came close to consuming the town of Mayer. State Route 69 reopened early Friday.
The incident commander got a big cheer at a community meeting Thursday night when he announced crews had secured lines around about 43 percent of the blaze, which has consumed about 45 square miles of brush and forest. Still, John Pierson warned several hundred people that the fire could become more active and cause more damage.
"We're still not out of the woods yet," Pierson told those gathered in a church in Prescott Valley.
The wind-whipped flames jumped State Route 69 on Wednesday after roaring into Mayer. They consumed some homes, but somehow aircraft dropping retardant and crews on the ground kept it from destroying the entire town.
Mayer's 1,400 residents were allowed back in Thursday, but a few thousand others remained in shelters, with friends or in hotels.
Beside permanent residents, the U.S. Forest Service ordered campgrounds to empty of the thousands of people visiting for the popular Fourth of July weekend.
More than 800 firefighters were battling the blaze burning south of Prescott, which draws a mix of desert dwellers escaping the heat, retirees and visitors to its famed Old West-themed Whiskey Row lined with bars.
Arizona Gov. Doug Ducey toured the fire zone Thursday, thanking firefighters, chatting with people staying at a shelter and promising that fighting the fire was the state's No. 1 priority.
The local sheriff said he thought all hope was lost as the massive fire approached the larger town of Dewey-Humboldt.
But authorities estimated that the fire only burned a handful of homes.
"Four or five," state Forester Jeff Whitney estimated. "So far we've really dodged a bullet."
Ducey, Arizona's governor, noted that Friday marks the four-year anniversary of a wildfire that killed 19 elite firefighters in Yarnell, about 45 miles southwest of Prescott Valley.
More fires
Firefighters on Thursday were also battling wildfires in California, New Mexico, Utah and Washington state.
Hundreds of people forced from their homes by a Utah wildfire were expected to return even as the blaze grew.
Fire managers said Thursday at 25-mph wind gusts expanded the wildfire near the ski resort town of Brian Head to more than 91 square miles, though firefighters boosted its containment to 15 percent. The fire was ignited by someone using a weed-burning torch.
In Southern California, a wildfire burning on the Camp Pendleton Marine Corps base and in the city of San Clemente was 90 percent contained. Officials there say higher humidity levels slowed the fire's pace.