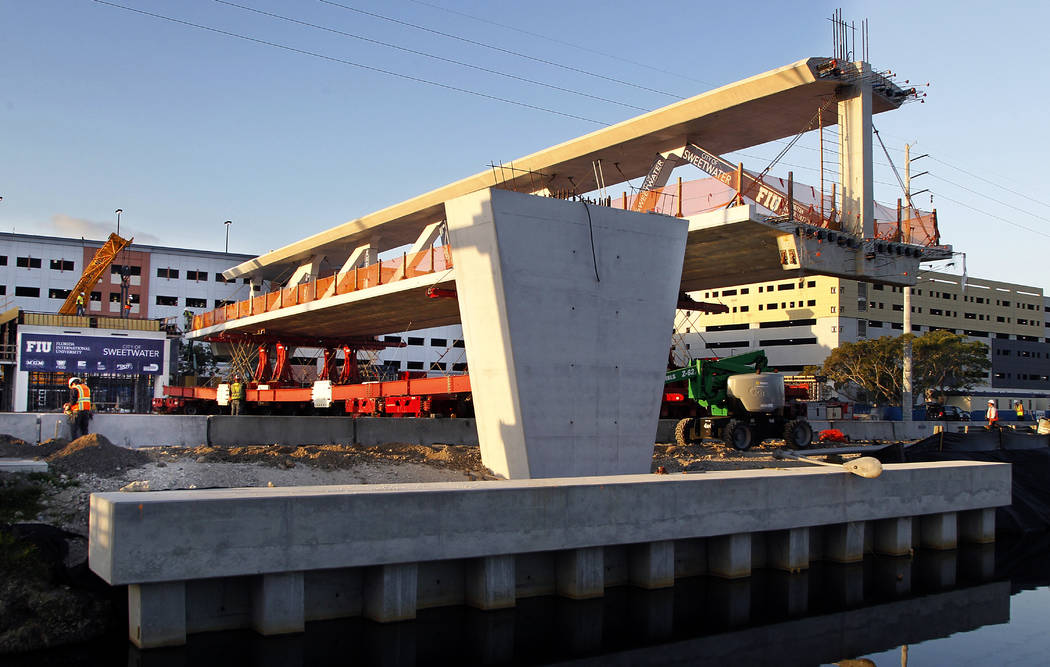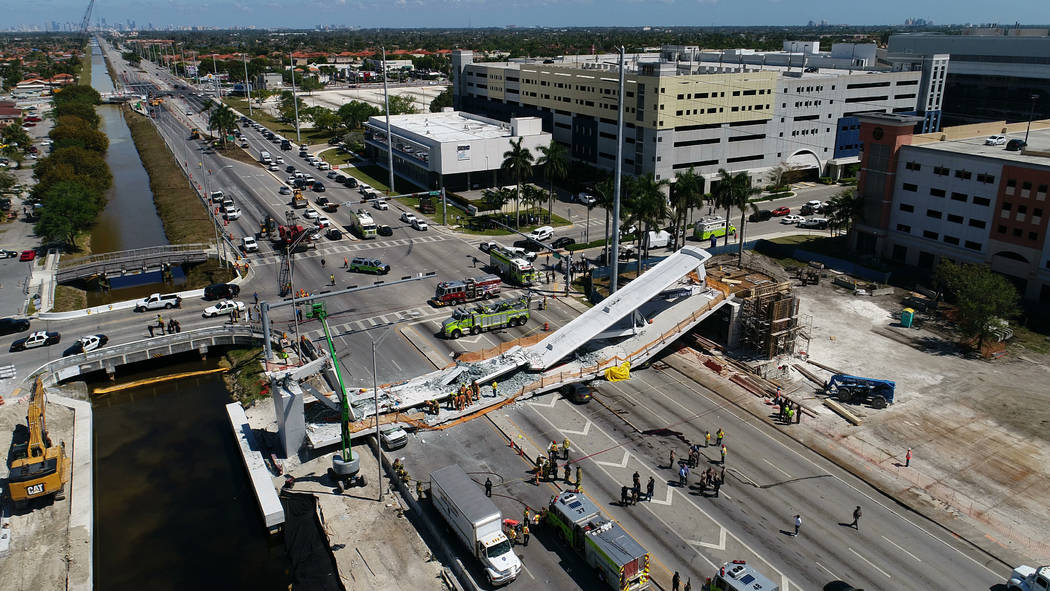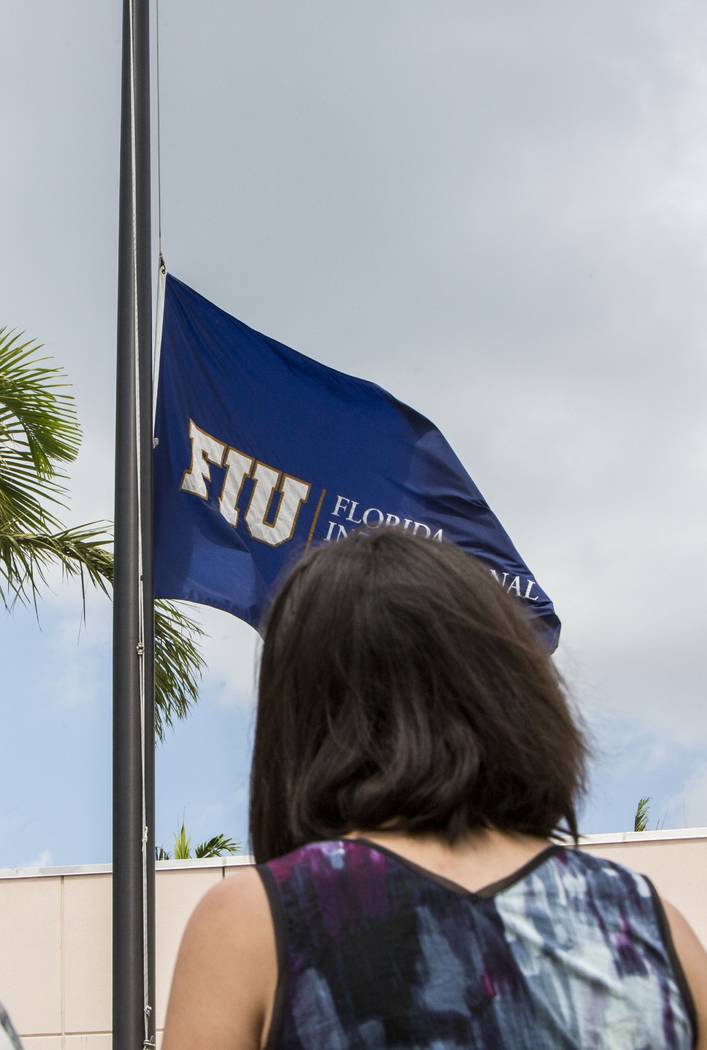 MIAMI — Hundreds of Florida International University students gathered for a vigil Wednesday morning for the six victims of a pedestrian bridge collapse near their campus.
The names of the victims were displayed on a screen inside a ballroom on the Miami-area campus. Loud gasps and crying could be heard from the crowd when the name of FIU student Alexa Duran appeared on the screen.
FIU President Mark Rosenberg said the school remained in deep shock over the collapse Thursday of the 950-ton (860-metric ton) structure onto a busy roadway.
The bridge was intended to connect the campus with the neighboring city of Sweetwater. Mayor Orlando Lopez said the construction project aimed to save lives but ended in tragedy.