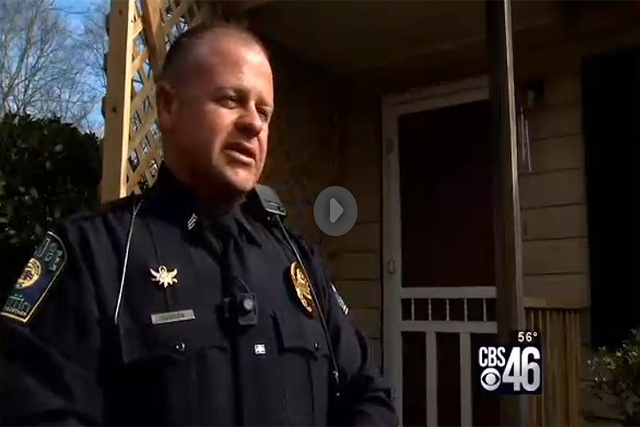 A Georgia police officer rescued a toddler from a burning house, and it was all caught on body cam video.
Sgt. Joe Hudson rushed inside a smoking residence in search of 3-year-old Ray Ray.
"I got frantic at one point because I could not find him," the officer told CNN.
The father of three and 14-year Griffin Police Department veteran acted immediately upon hearing a child was in the house.
"I am a father, and there is a child in the back bedroom and I need to get to him," he said to Georgia News.
The child's grandmother alerted authorities and was pleading for the safety of her grandchild.
Hudson searched the residence for over a minute and emerged with Ray Ray in his arms, coughing from the smoke.
"She did give me a hug and a kiss on the cheek," Hudson told CNN. "It makes it all worth it doing this job when you have something like this happen."
Watch the video below.
Contact Ashley Casper at acasper@reviewjournal.com. Find her on Twitter: @TheCasperA