German court names lead plaintiff in Volkswagen diesel-emissions test case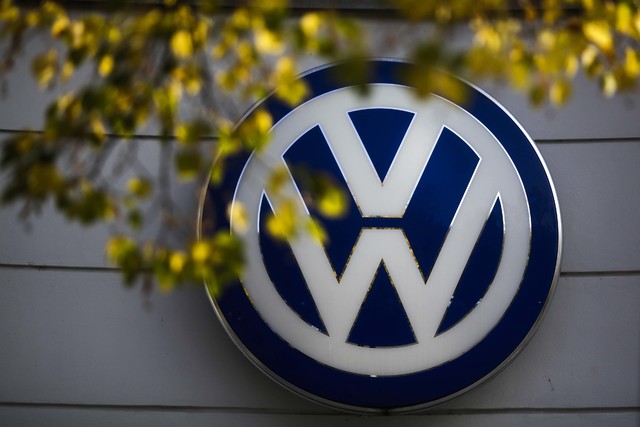 FRANKFURT — A German court named Frankfurt-based Deka Investment on Wednesday as lead plaintiff for 1,470 damages claims against Volkswagen totalling 1.9 billion euros, or $2 billion, over its diesel emissions scandal.
The plaintiffs say they lost money on a drop of almost a quarter in Volkswagen's share price when it admitted cheating U.S. diesel-emissions tests in September 2015. They say Volkswagen should have warned the market earlier of the risk.
A spokesman for Volkswagen, which says it informed the market in good time of its diesel issues, said the move changed nothing in its legal position.
The claims represent just a fifth of the total value of the investor cases pending at the Braunschweig higher regional court and a small fraction of the legal headaches that Volkswagen faces worldwide from investors, consumers and regulators.
The claims are being gathered in Germany's closest equivalent to a class-action case, in which one case is picked as representative and the outcome applied to all the others.
In all, around 1,540 investor cases are pending at the court with a total claims volume of 8.8 billion euros. A court spokesman said most of the other claims were from foreign institutional investors.
Other existing plaintiffs can apply to join the test case proceedings for the next six months but new plaintiffs cannot come forward to join. The court said it would set a date for a first hearing within the next three months.
Chancellor Angela Merkel told a German parliamentary committee of inquiry Wednesday that she first learned of the diesel emissions scandal through the media in September 2015.
Opposition parties wanted the parliamentary committee, set up in July 2016, to investigate the government's response to the scandal because they said Berlin had been too lax in its treatment of the car industry.
RELATED
What you need to know about the Volkswagen scandal
Volkswagen accused of design that can fool emissions tests
VW admits to emissions cheating and will pay $4.3 billion in fines