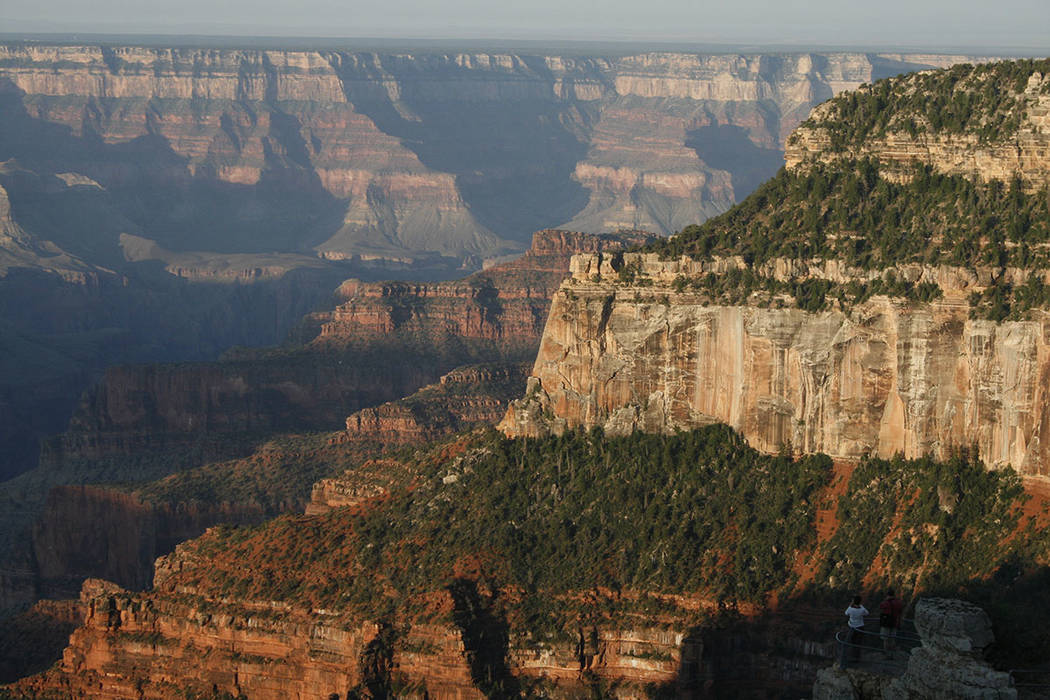 GRAND CANYON NATIONAL PARK, Ariz. — Grand Canyon National Park officials say earlier than expected completion of repairs to a water supply line damaged by rockslides will allow overnight lodging at the North Rim to reopen Monday as normally scheduled following the winter closure.
However, park spokeswoman Emily Davis says the renewed availability of overnight lodging from Monday through May 25 only applies to visitors whose previous reservations were canceled because of the water supply problem.
Park officials said before the pipeline repairs were completed this week that North Rim lodging accommodations wouldn't reopen until May 26
Davis says the overall availability of overnight lodging accommodations is being restricted until May 26 largely because of limited staffing resulting from the pipeline situation.
South Rim and Phantom Ranch operations were not affected by the pipeline damage.
RELATED ARTICLES
North Rim less crowded, offers better views of Grand Canyon
Grand Canyon's North Rim's permanence and solitude make for a tranquility — PHOTOS
Plan well for Grand Canyon rim-to-rim hike