Gunmen kill 6 Red Cross staff in northern Afghanistan
February 8, 2017 - 9:38 am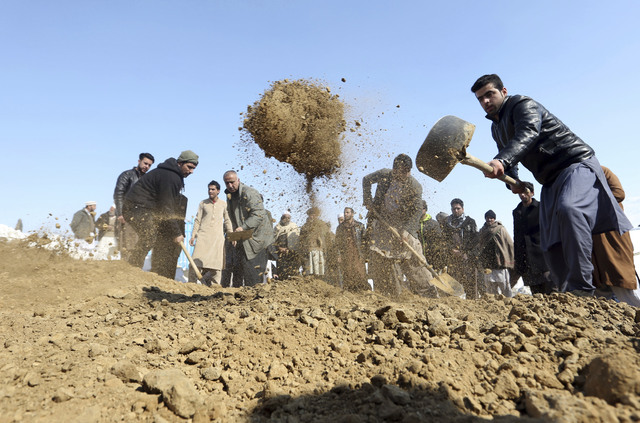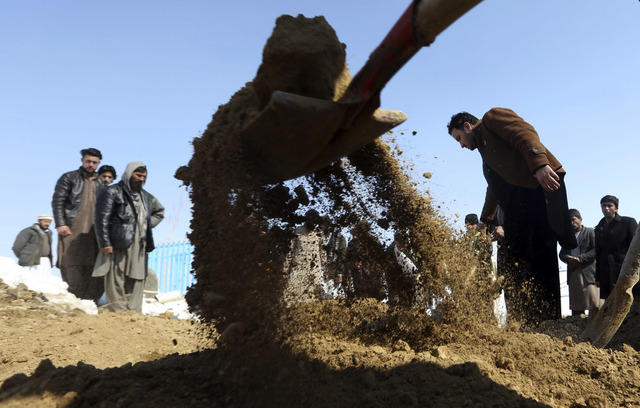 KABUL, Afghanistan — Gunmen killed six employees of the International Committee of the Red Cross in northern Afghanistan on Wednesday, the aid group said, adding that two other staffers were missing.
The International Committee of the Red Cross is putting its aid activities across Afghanistan "on hold" following the incident, a senior ICRC official said.
The eight-person team was delivering livestock materials near the northern town of Shibirghan, capital of the Jowzjan province, when the gunmen attacked their convoy, it said.
An #ICRC convoy delivering much-needed aid in #Afghanistan was attacked by unknown armed men. Our statement: https://t.co/RkXq5FhQUi pic.twitter.com/6E2qg805dw

— ICRC (@ICRC) February 8, 2017
"We condemn in the strongest possible terms what appears to be a deliberate attack on our staff," the head of the ICRC, Peter Maurer, said in a statement. "This is a huge tragedy. We're in shock."
No one immediately claimed the attack, but the provincial police chief, Rahmatullah Turkistani, said it was likely carried out by Islamic State militants, who have a presence in the area. The Taliban, who have been waging a 15-year insurgency, denied involvement.
Dominik Stillhart, ICRC director of operations worldwide, told Reuters Television in Geneva: "As we speak our operations are on hold indeed, because we need to understand what exactly happened before we can hopefully resume our operations."
I'm totally outraged about the killing of 6 @ICRC staff in Afghanistan. 2 staff still unaccounted. All my thoughts are with the families. https://t.co/yju1XllO3E

— Dominik Stillhart (@DStillhartICRC) February 8, 2017
Elsewhere in Afghanistan, a suicide bomber detonated his payload after being stopped outside a district headquarters in the eastern Paktia province, killing two civilians and wounding a policeman, said Abdullah Asrat, the spokesman for the provincial governor.
No one claimed responsibility, but the Taliban frequently attack government targets.
On Tuesday, a suicide bomber struck at the entrance to the Afghan Supreme Court in the capital, Kabul, killing at least 20 people and wounding more than 40.