Here's how to travel between Las Vegas and LA to get around SoCal fire
August 17, 2016 - 7:53 pm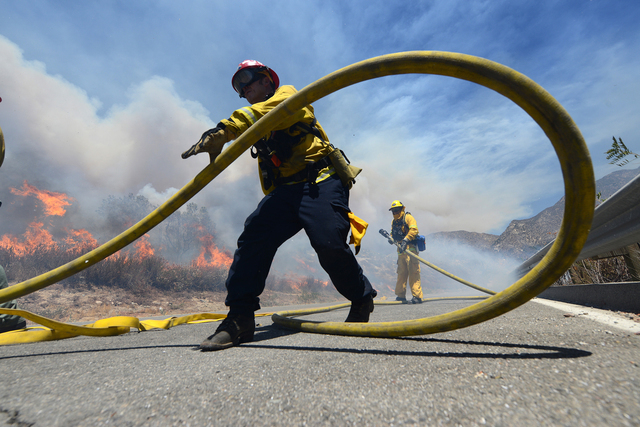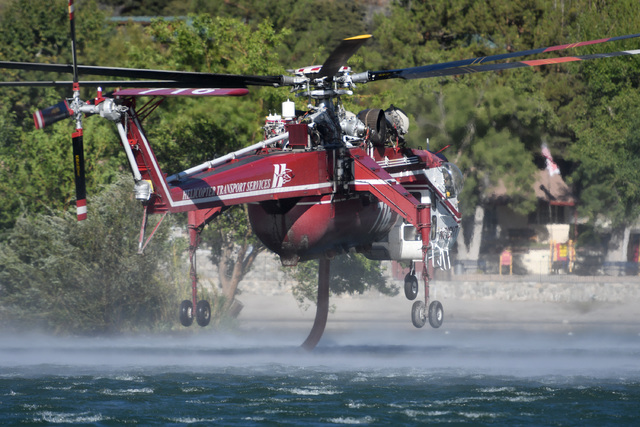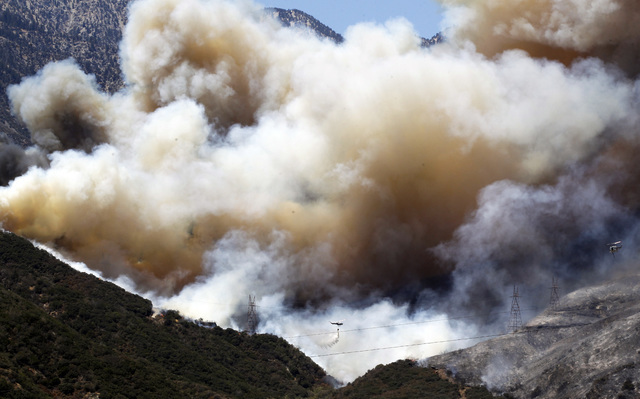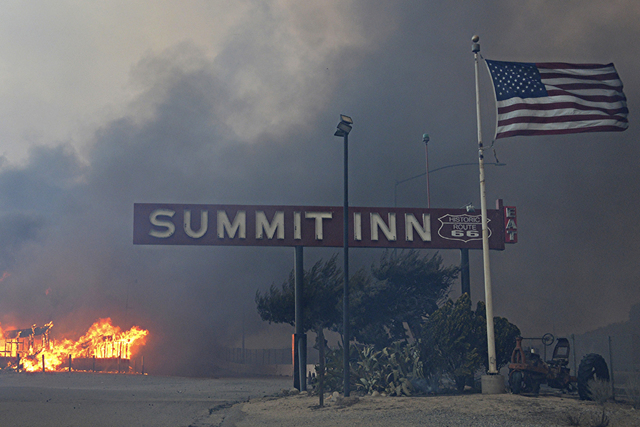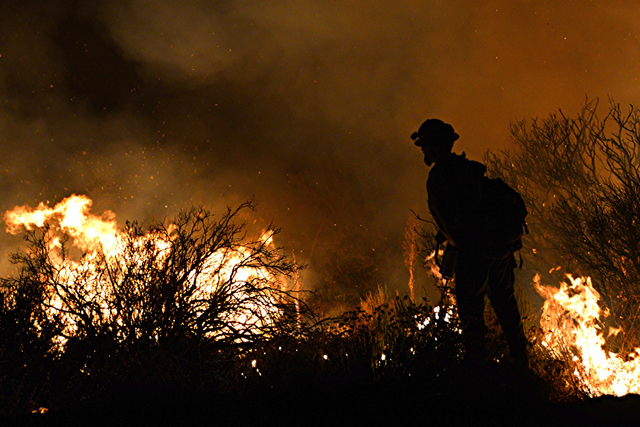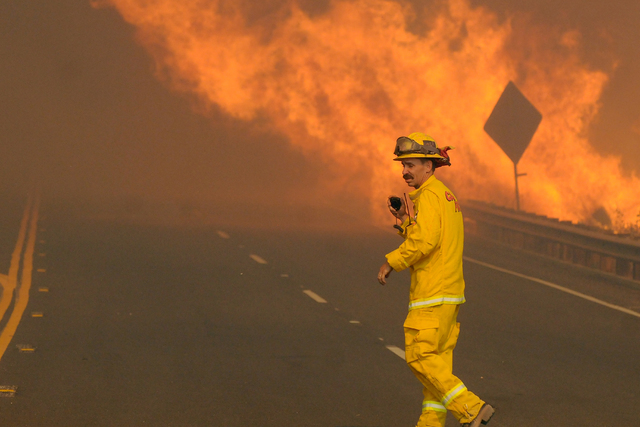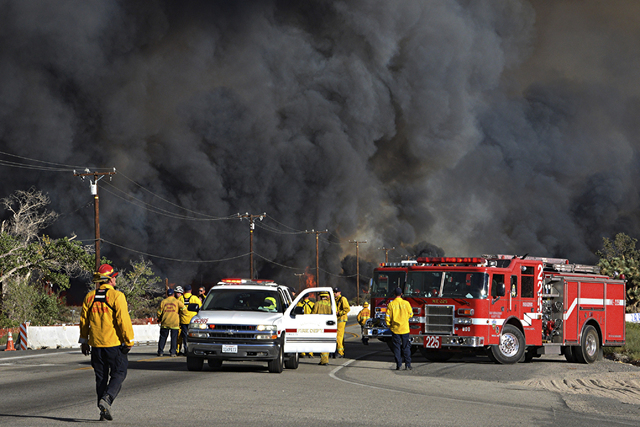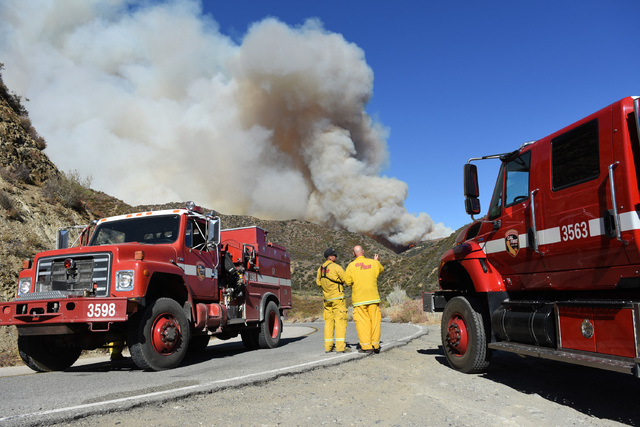 The closure of Interstate 15 as a result of the Blue Cut Fire has cut off the most direct and convenient route between Los Angeles and Las Vegas.
But fortunately, it's not the only way for Southern Nevadans to get to L.A. Other less-traveled — and longer — routes exist for motorists who absolutely have to get there.
The route to take is dependent upon the final destination.
The most recent report from the California Department of Transportation is that I-15 is closed from Phelan Road in Hesperia to the freeway interchange of Interstate 215 in San Bernardino, a distance of about 18 miles.
The most popular alternatives will take travelers west around the fire.
In Victorville, motorists should turn off I-15 at the Palmdale Road exit, California Highway 18, and take it west to California Highway 138. Motorists can bypass Palmdale by taking the Pearblossom Highway to connect with California Highway 14, which leads to Interstate 5 in Santa Clarita.
From there are multiple alternatives to freeways leading to Los Angeles and its suburbs.
A less traveled road for the more adventurous that accesses the Inland Empire and the communities south and east of San Bernardino takes motorists through the heart of the Mojave National Preserve.
Travelers can take the Cima Road exit off I-15 about 60 miles south of Las Vegas and drive south through Cima and Kelso. Known locally as Kelbaker Road, the route crosses Interstate 40 and moves south and west to Amboy. The road south from Amboy eventually joins California Highway 62 near Twentynine Palms before intersecting with Interstate 10. From there, motorists can access multiple freeways to their destinations.
While the alternative routes are viable for travel, motorists should remember that most of them are two-lane roads with speed limits that are lower than what they experience on the interstates.
On some roads, particularly the route through Mojave National Preserve, gasoline and services are scarce so motorists should be sure to fill their tanks and take plenty of water.
Motorists should also have the Caltrans Highway Information Network number available — 800-427-7623 — although there are some portions of the preserve that don't have cellular phone service.
Contact Richard N. Velotta at rvelotta@reviewjournal.com or 702-477-3893. Find him on Twitter: @RickVelotta
RELATED
SoCal fire continues to rage; I-15 remains closed near Cajon Pass