Hundreds gather in Maryland to celebrate life of slain journalist
Updated July 2, 2018 - 10:15 pm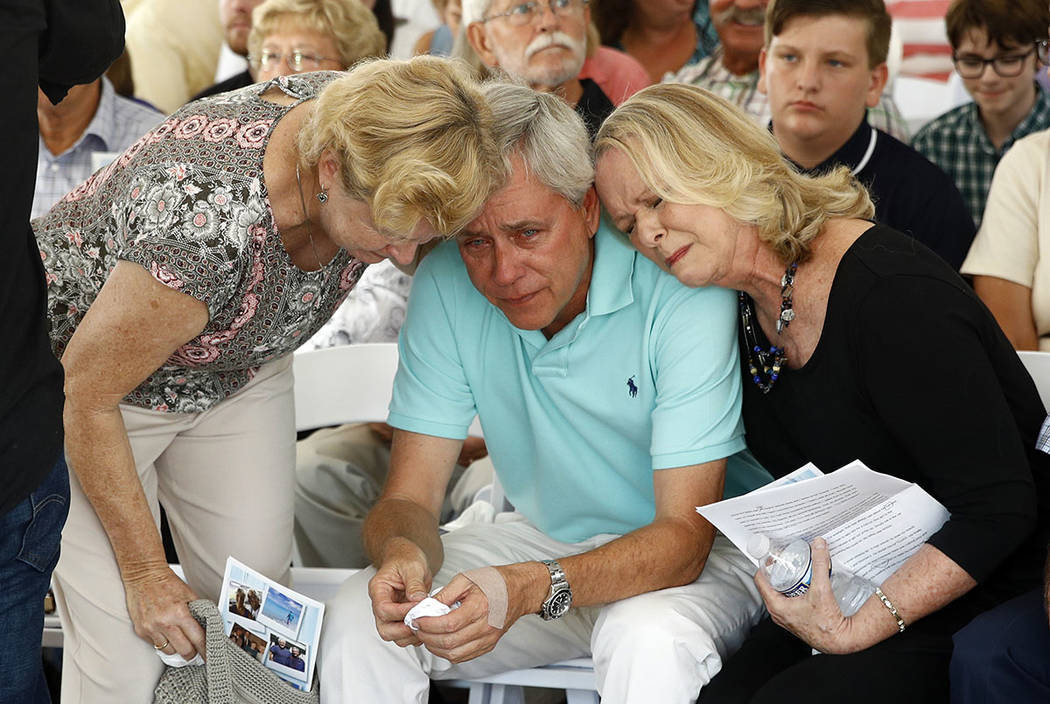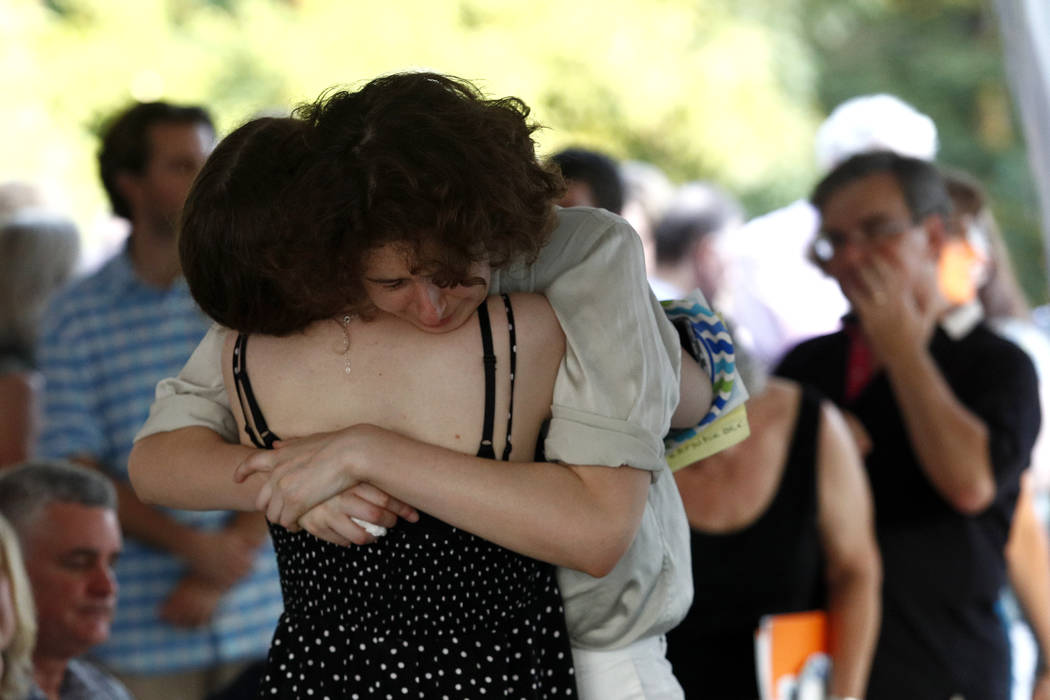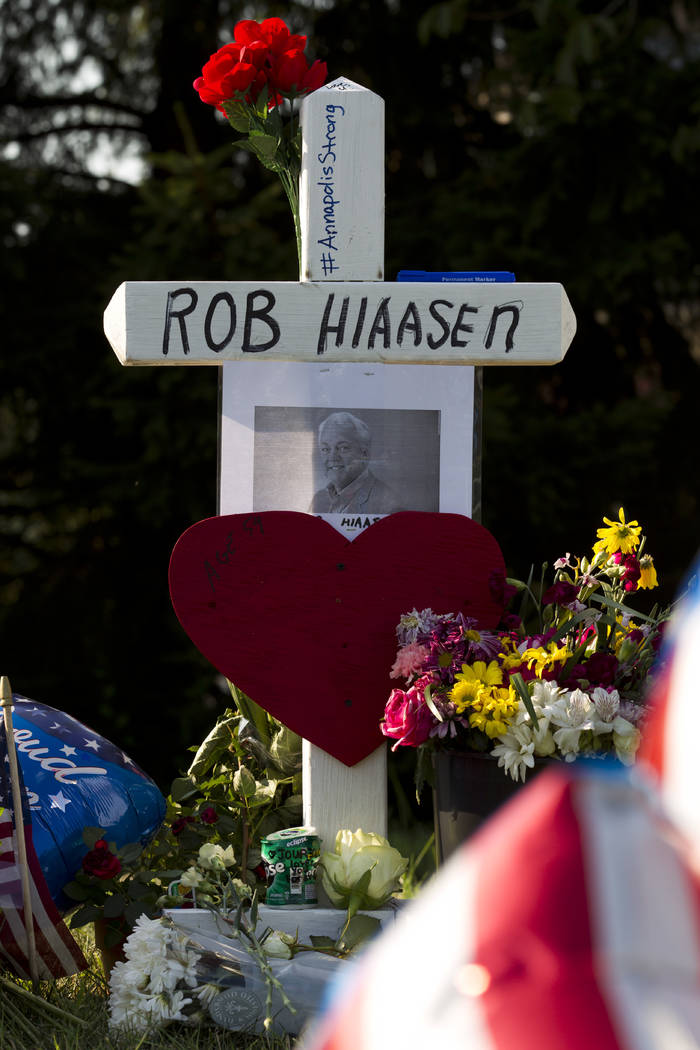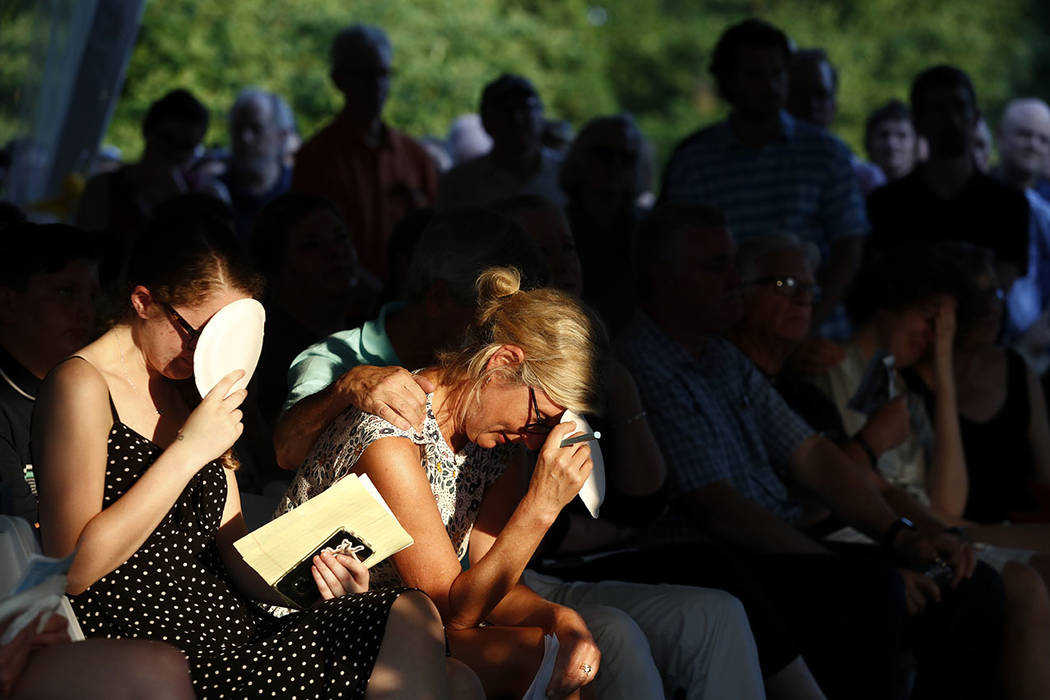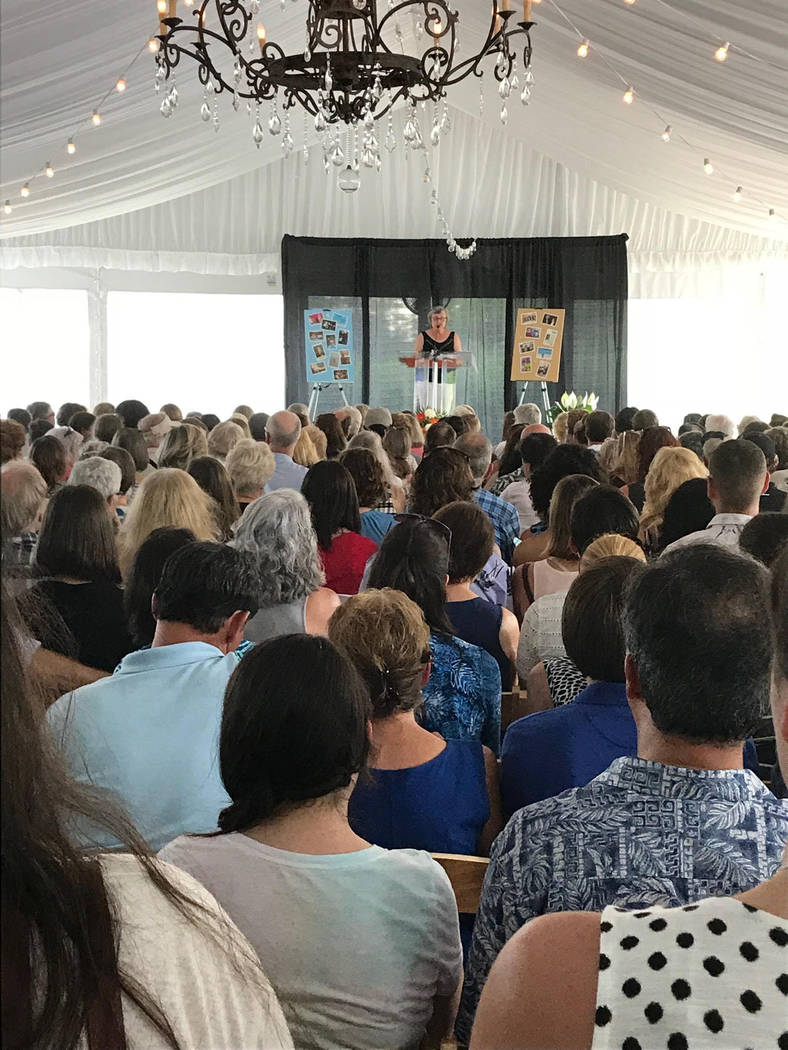 OWINGS MILLS, Md. — A celebration of life was held Monday for Rob Hiaasen, assistant editor of The Capital Gazette and one of five employees of the Annapolis newspaper who were gunned down last week in an attack that sparked an outcry across the nation.
Family, friends and colleagues turned out at a nature center outside Baltimore to pay respects to a joyful journalist dedicated to his craft of writing and storytelling.
Hiaasen, as a writer, was drawn to characters "quirky and eccentric," said Kevin Cowherd, a colleague — "the oddballs in our midst."
The celebration, held by Hiaasen's family, also was a tribute to the editor who served as a mentor to younger journalists and touched the lives of those with whom he worked.
A former Baltimore Sun features writer, Hiaasen, 59, joined The Capital Gazette eight years ago. He is the brother of Carl Hiaasen, a best-selling author.
On Facebook, Carl Hiaasen said: "We are reeling, of course, as do all the loved ones of victims of such mad, inexplicable crimes."
To the gathering of nearly 500 here, Carl Hiaasen said the family was lifted by the outpouring of love and sympathy from Rob's friends and colleagues.
"My brother was a person of phenomenal grace," Carl Hiaasen said.
Former co-workers and friends showed up in summer dress at the Irvine Nature Center. "Rob would never want you to put a suit on for him," the family said in the announcement.
It is the first of the memorial services scheduled for Capital Gazette staffers killed in the Thursday attack when a suspect used a 12-gauge pump shotgun to blast into the newspaper offices and shoot employees.
Five people were killed: Rob Hiaasen; community columnist Wendi Winters, 65; editorial page editor Gerald Fischman, 61; sports staff writer John McNamara, 56; and sales assistant Rebecca Smith, 34, who was hired in April.
Two others were injured.
Jarrod Ramos, 38, a computer engineer and federal employee, was arrested and charged with five counts of first-degree murder. He is being held without bail in a detention facility in Anne Arundel County, Maryland.
Police believe a motive for the attack was a vendetta by Ramos that began with a column published in The Capital Gazette about his criminal harassment of a former high school classmate.
Despite his guilty plea and probation sentence, Ramos sued the newspaper and columnist Eric Hartley for defamation. A state judge dismissed the case, and an appellate court judge upheld the ruling, finding the column was based on court documents.
Ramos launched online attacks against the Capital Gazette and Hartley. That harassment followed the journalist to the Las Vegas Review-Journal and the Virginian-Pilot, newspapers where Hartley worked after Annapolis.
Hartley has attended vigils since the attack, and he attended the celebration for Rob Hiaasen, a former co-worker, on Monday. He declined to comment about the ordeal.
The parent company of The Capital Gazette has created a fund to help the survivors and families of the deceased. Anyone wishing to donate may contact the Capital Gazette Families Fund online. The fund is managed by the Community Foundation of Anne Arundel County, based in Annapolis.
At the celebration, speakers said they preferred to remember the positive aspects of Rob Hiaasen's life, not the carnage and destruction left behind by the shooter.
Rob Hiaasen's older sister, Judy, recalled how much her brother loved his hair and how he refused to get out of the car when his mother took him to the barbershop. She also recalled him cleaning his bowling ball with her toothbrush.
His older brother, Carl, remembered his tenacity as a reporter.
"He was tireless. He would not back down. He would stay with a story. He would stay with a cause," Carl Hiaasen said.
Contact Gary Martin at gmartin@reviewjournal.com or 202-662-7390. Follow @garymartindc on Twitter.
A previous version of this article gave an incorrect title for Rob Hiaasen.