It's been a cruel summer for Colorado River amid big drought
August 25, 2018 - 9:27 am
Updated August 25, 2018 - 7:54 pm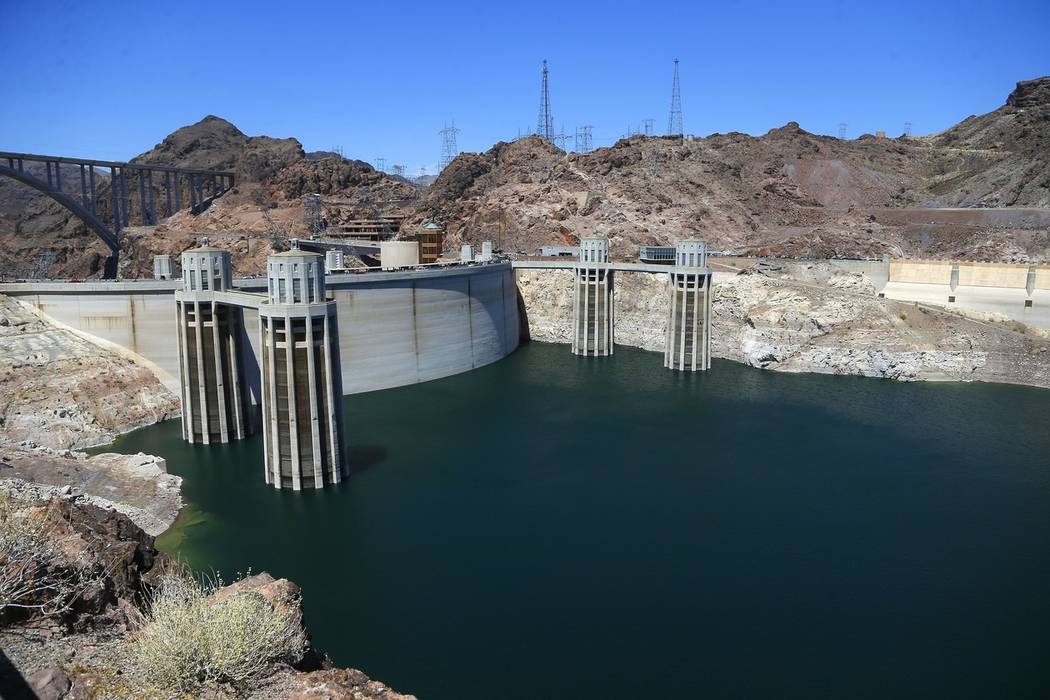 DENVER — The drought-stressed Colorado River carried even less water than expected this summer, increasing the odds of a shortage in the vital river system in 2020, federal water managers said Friday.
The U.S. Bureau of Reclamation said the chances of a shortfall in Lake Mead, the river's biggest reservoir, are now 57 percent, up from the 52 percent projected in May.
The river and its tributaries serve 40 million people and 6,300 square miles of farmland in Mexico and the U.S. states of Arizona, California, Colorado, Nevada, New Mexico, Wyoming and Utah. A nearly two-decade drought, coupled with rising demand from growing cities, has reduced the amount of water available in Lake Mead and the river's other big reservoir, Lake Powell.
If the surface of Lake Mead drops below 1,075 feet above sea level, some deliveries would be cut under agreements governing the system. Arizona, Nevada and Mexico would have their shares reduced first in a shortage.
A shortage has never occurred in the river.
Last week, the Las Vegas Review-Journal reported that there will be just enough water in Lake Mead at the end of 2018 to stave off a shortage, according to projections from the Bureau of Reclamation.
"There is a real sense of urgency across the basin to protect the river's supply in the face of increasing demand and ongoing drought," said Brenda Burman, chief of the Bureau of Reclamation.
The forecast worsened because Lake Powell, which is upstream from Lake Mead, collected about 500,000 acre-feet less water than expected between April and July, said Patti Aaron, a spokeswoman for the bureau. One acre-foot is enough to supply a typical U.S. family for a year.
That means Powell will be up to 5 feet lower than expected, with less water available to release into Lake Mead.
Powell gathers water from the upper parts of the river system, where it originates as mountain snow.
Burman repeated her call for the seven U.S. states that use the river to come up with a contingency plan to avoid mandatory cutbacks.
Negotiations on the plan have been slow and difficult, in part because Arizona's largest river users are still trying to agree on a unified state position, experts say.
The Bureau of Reclamation dates the Colorado River region's drought to 2000, but some researchers have said the river might be experiencing a longer-term shift to a drier climate, called aridification.