It's May and it's still snowing in California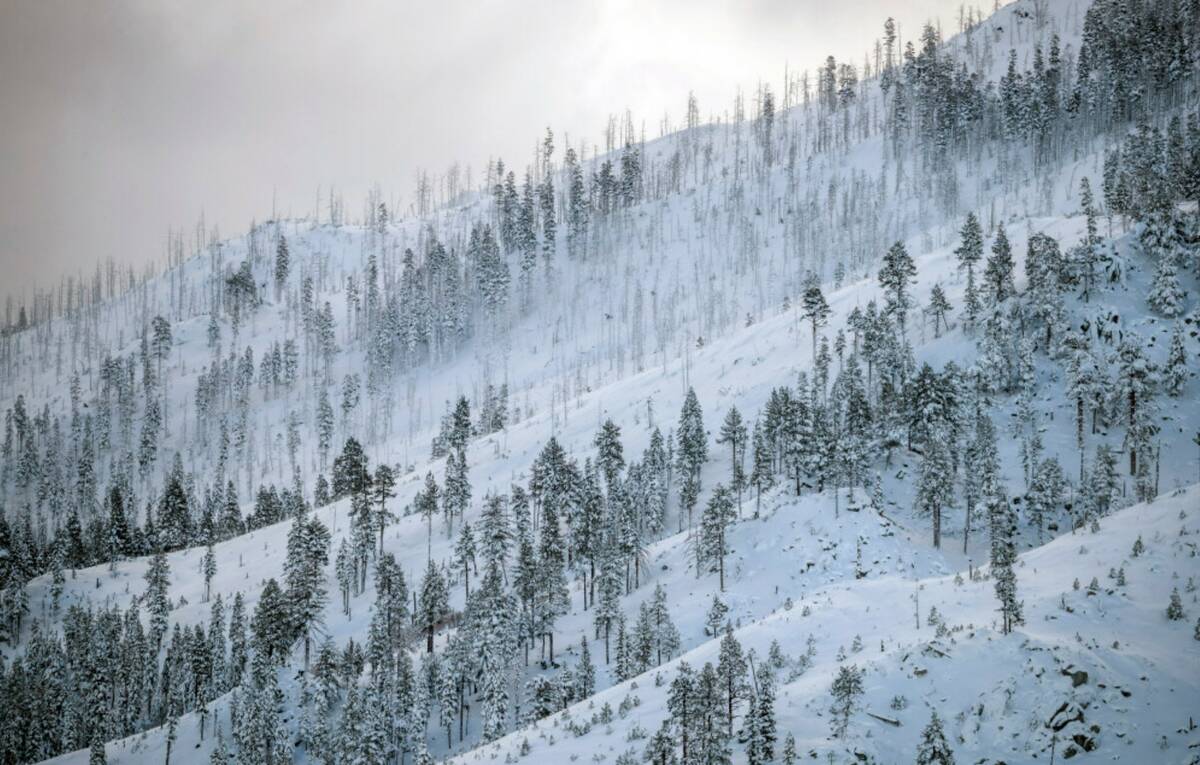 LOS ANGELES — The calendar may show spring is halfway to summer, but it's still snowing in California.
In the Sierra Nevada, the Heavenly ski resort at Lake Tahoe reported Wednesday that 15 inches of snow had fallen over 48 hours, burnishing the epic snowpack left by a relentlessly wet winter.
Northwest of Tahoe, 5.5 inches was recorded over two days at the University of California, Berkeley, Central Sierra Snow Lab, raising its season total to 743 inches.
Strikingly, winter weather advisories were to take effect Wednesday night in Southern California mountain ranges. Forecasters predicted 4-8 inches of snow above 6,000 feet and local totals up to 14 inches.
A dusting of snow was possible at lower elevations, potentially affecting the Grapevine section of vital Interstate 5 that climbs through the mountains between Los Angeles and the San Joaquin Valley.
The National Weather Service said unusual weather was being caused by an unseasonably cold system spinning off San Francisco Bay.
The system was expected to drop southward, although forecasters noted there was uncertainty because it was cut off from upper-level flow and its movement was slower than expected.
California appeared to be heading into a fourth year of devastating drought before back-to-back atmospheric rivers dumped huge amounts of rain and snow between late December and March, burying the Sierra in snow and raising the threat of flooding.
The state Department of Water Resources said this week that despite a brief increase in temperatures in late April, the snowpack has melted at a slower pace than average due to below average temperatures early in the month and cloud cover.
As of Wednesday, the water content of the statewide snowpack was 263% of average to date and a staggering 341% in the southern Sierra, according to online data from the department.