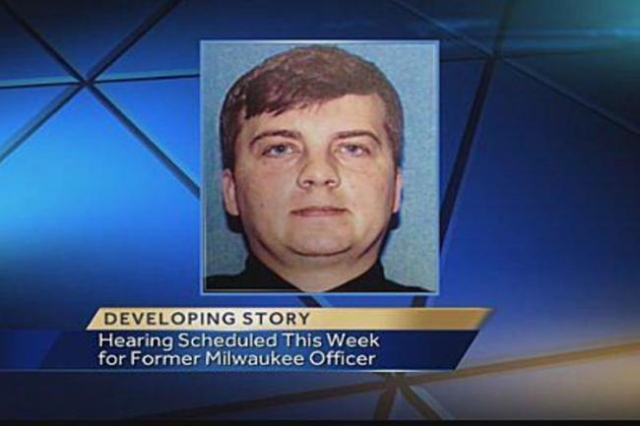 MILWAUKEE — The Justice Department said on Tuesday there is insufficient evidence to pursue federal criminal civil rights charges against a former Milwaukee police officer in the death of an unarmed black man.
Former Milwaukee Police Officer Christopher Manney was fired after fatally shooting Dontre Hamilton on April 30, 2014. Federal authorities reviewed evidence collected in the death of Hamilton, who struggled with Manney, the Justice Department said in a statement.
"The evidence was insufficient to prove, beyond a reasonable doubt, that Manney acted willfully with a bad purpose to violate the law," the Justice Department said.
Manney shot Hamilton, an unarmed 31-year-old mentally disabled black man, 14 times during a struggle in Red Arrow Park in downtown Milwaukee. Manney opened fire after Hamilton took his baton and hit him, according to authorities.
"Mistake, misperception, negligence or poor judgment are not sufficient to establish a federal criminal civil rights violation," the Justice Department said.
Police killings in Ferguson, Missouri, and New York City, along with subsequent decisions by grand juries to not indict the officers who were involved, have rekindled a national debate over race relations in the United States.
Family members could not immediately be reached to comment, but Hamilton's brother Nate said in a Facebook post on Tuesday before the Justice Department announced its decision that "the system don't work for black and brown folks."
Milwaukee Police Chief Edward Flynn announced the firing of Manney in October 2014. He said Manney had acted without malice but that he had failed to follow police policies when addressing mentally ill people.
Two months later, Milwaukee District Attorney John Chisholm said he would not press charges against Manney because he acted in self-defense.