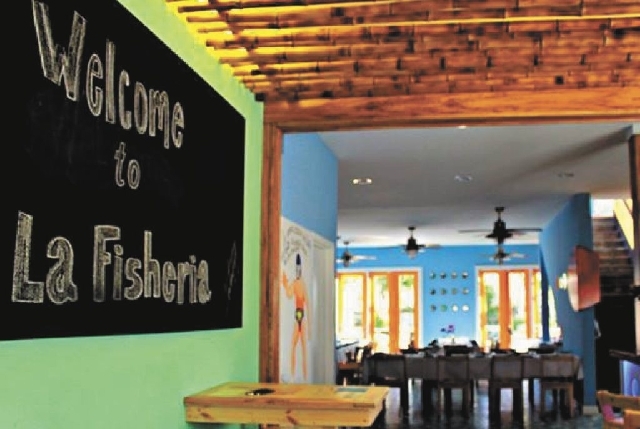 A decision by a Houston restaurant to ban children after 7 p.m. has turned into a battle of the haves versus the have-nots.
La Fisheria, a Mexican restaurant in Houston that serves lunch and dinner, announced on Facebook last week that it would become a mostly kid-free zone after 7 p.m. Children over 8 will be allowed all evening.
"We are a familly (sic) friendly restaurant, and we also respect all of our customers so we introduce this new policy to the restaurant," the Facebook post said. "Thanks for your understanding."
The restaurant isn't the first to ban children. A Virginia sushi restaurant made the news for banning patrons under the age of 18, while a McDain's Restaurant in Pennsylvania recently instituted a ban on children 6 and younger.
As was the case with those restaurants, reaction to La Fisheria's decision has been split into two camps: those who want to take their children to the restaurants and those who want a bit of peace and quiet.
"I am happy that you stood up and said, enough is enough," wrote one woman on the Facebook post. "I have been to so many restaurants where children are unruly and sick and tired of parents (not all) who have that, 'kids will be kids' attitude and don't respect other patrons around them that don't want to endure children misbehaving."
Others disagreed with the restaurant's decision, though, saying the ban makes it harder on parents of young children who also want a night out, or penalizes parents of well-behaved children.
"Just because I'm a mom doesn't mean that I'm not entitled to eat out somewhere," a woman wrote on the post. "I don't eat fast food and I will not feed that garbage to my children. I am shocked that people think that just because you are out with children you should go to Chuckie Cheese or some other obnoxious and unhealthy fast food place."
The attention to the issue — is a restaurant a place for kids or a place for quiet? &#8212 spiked earlier this month after a woman claimed a Seattle-area coffee shop permanently banned her after her young children left crumbs on the coffee shop floor.
According to KING 5, a photo of the crumbs was later posted on the shop's Facebook page.
"Like to take a moment to thank our customers with small children whose kids don't make a mess," the caption said. "A couple of ladies came in today and this is the mess their children made."
The post was removed after dozens of comments were made criticizing the owner for the post.
Contact Stephanie Grimes at sgrimes@reviewjournal.com. Follow @steph_grimes on Twitter.
Facebook:
La Fisheria