Las Vegas-based resident agent tied to Panama Papers resigns; fine assessed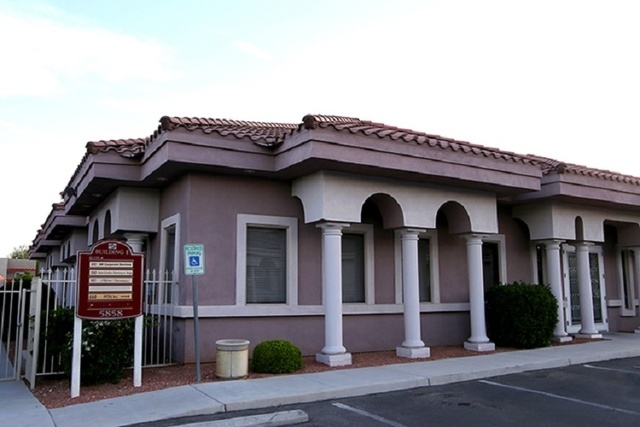 CARSON CITY — Secretary of State Barbara Cegavske said Monday that a Las Vegas-based resident agent connected to the Panama Papers data leak has resigned.
The agent worked for M.F. Corporate Services, a subsidiary of the Panamanian law firm Mossack Fonseca where a data breach revealed the firm's efforts to hide the assets of an international list of clients.
The Nevada firm was also assessed a $10,000 civil penalty, the maximum, for failing to follow Nevada law.
"The office of secretary of state is committed to ensuring that businesses and registered agents properly maintain records in accordance with Nevada law," Cegavske said. "I plan to organize a working committee to further review laws relating to business registration, registered agent requirements and the maintenance of related records."
The secretary of state's office on Monday received an expedited service request for the filing of a resignation of registered agent for the 1,025 entities listed as represented entities for M.F. Corporate Services (Nevada) Ltd.
The registered agent must provide written notice to each represented entity. The resignation takes effect on the 31st day after the day on which it is filed or the appointment of a new registered agent has been made — whichever is earlier.
Compliance investigators from the secretary of state's office performed an examination of records at M. F. Corporate Services (Nevada) Ltd.'s office on April 7 and 8 to determine compliance with state law. The examination consisted of a random selection of 94 records for the 193 active entities for which the firm served as Registered Agent. M.F. Corporate Services (Nevada) Ltd. was listed as the commercial Registered Agent for 1,024 limited-liability companies filed in Nevada, plus the M.F. Corporate Services (Nevada) Ltd. entity.
Nevada law requires a limited-liability company to maintain the name and address of a contact person for each represented entity. Examination findings concluded that the documentation of contact person information was consistently missing in entity records maintained by M.F. Corporate Services. Findings also concluded that other required documentation had not been kept current.
The company was served with a notice of violations on April 11 identifying multiple violations of state law for failure to maintain certain documents and contact information for its clients.
The company had 10 business days to correct violations derived from the sample of records examined. M.F. Corporate Services (Nevada) Ltd. was also advised to independently examine its records and correct any deficiencies in files not examined.
Examiners from the secretary of state's office returned to the firm on April 26 and 27 to perform a follow-up examination of records. After examining additional files of active and default entities, it was determined that the company continued to fail to maintain files in compliance with the requirements of Nevada law. A notice of penalty was issued May 2.
The tiny firm described in court papers as having only one employee, M.F. Corporate Services lists an office at 5858 S. Pecos Road. Although it has incorporated 1,026 limited liability companies, or LLCs, in Nevada since its founding in 2001, only 195 of the companies remain active, state records show.
Limited liability companies are legal structures commonly used to prevent creditors from going after company officials to collect business debts.
The Panamanian law firm with a subsidiary in Nevada has formed countless limited liability corporations — legal entities whose ownership may easily be concealed — used by political and business leaders around the world to move money out of their countries, perhaps to avoid legal scrutiny or taxes. The information came from a leak of company data and was first reported in April.
Contact Sean Whaley at swhaley@reviewjournal.com or 775-461-3820. Find @seanw801 on Twitter.