Lincoln County bomber lost nursing license months before attack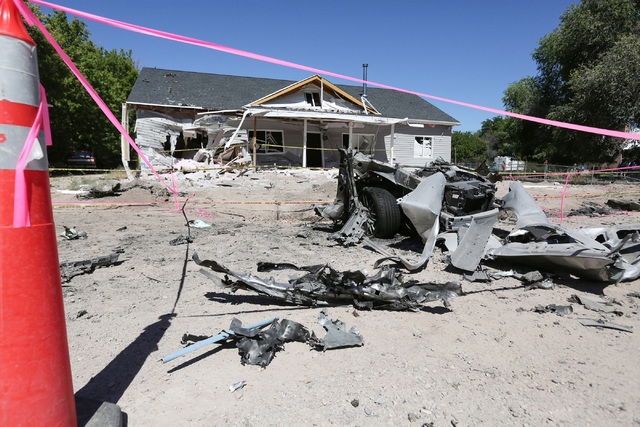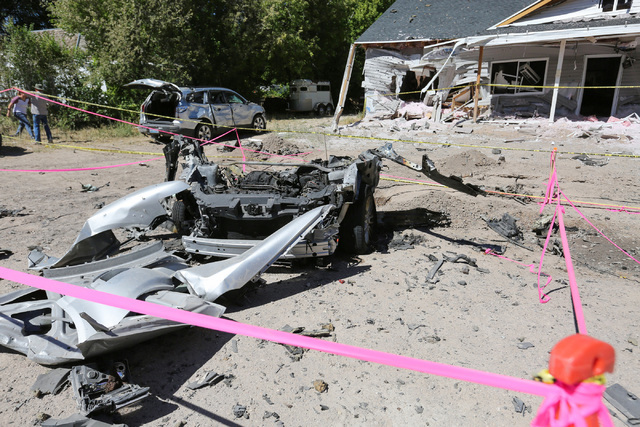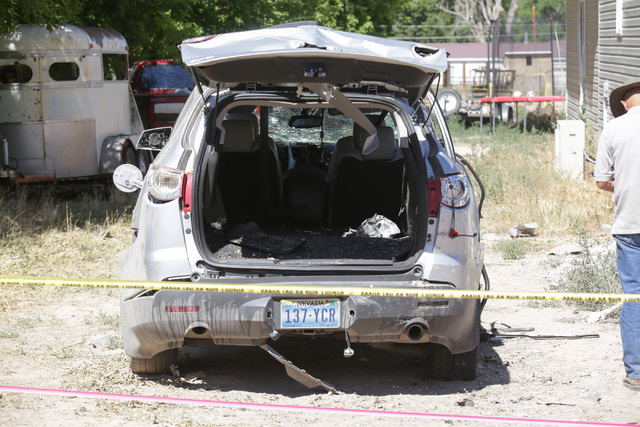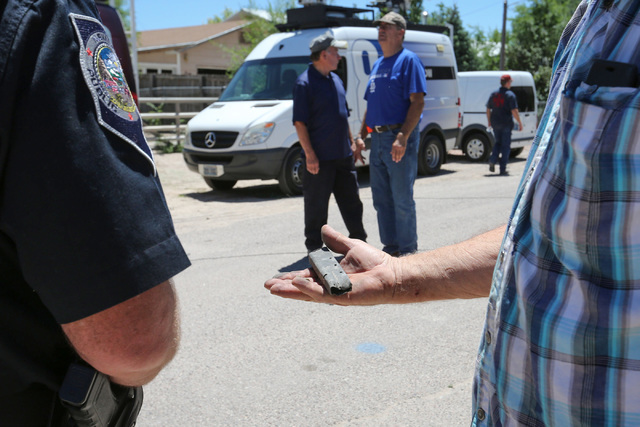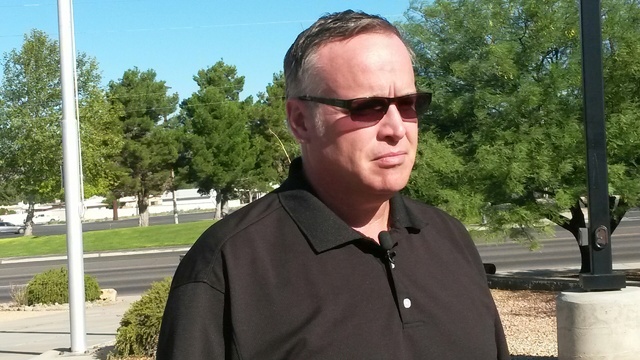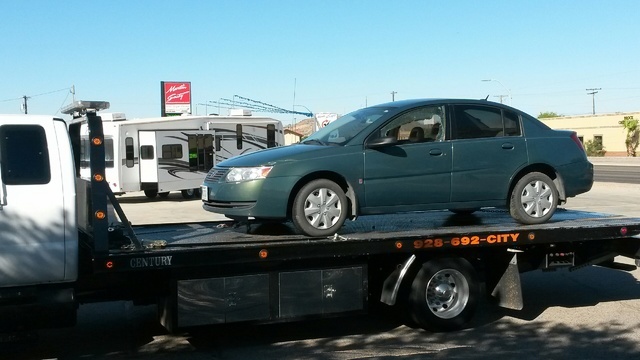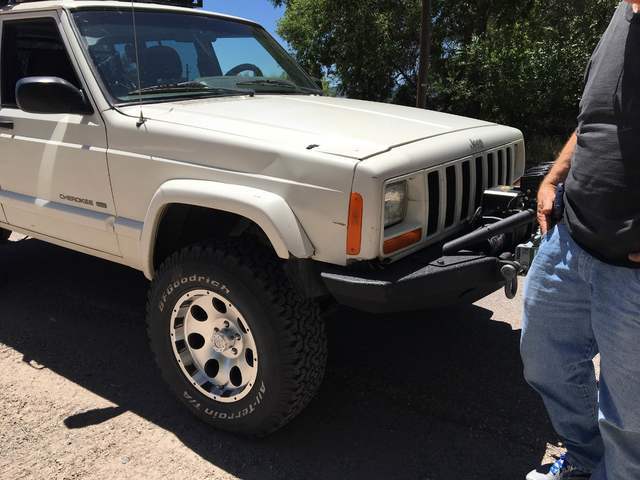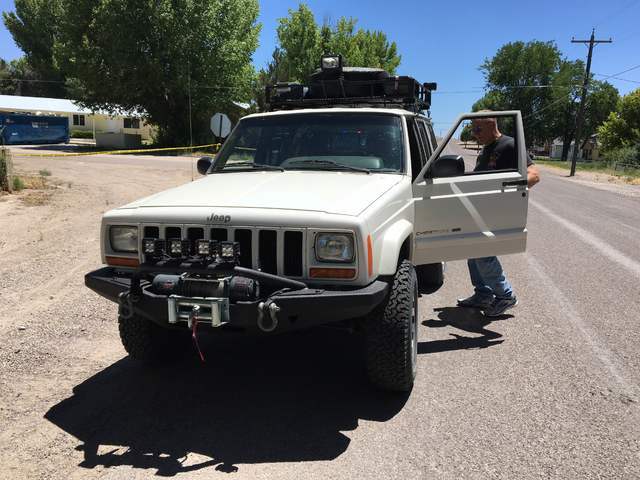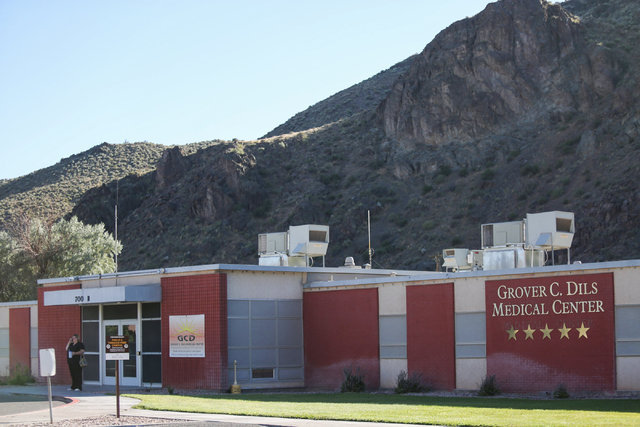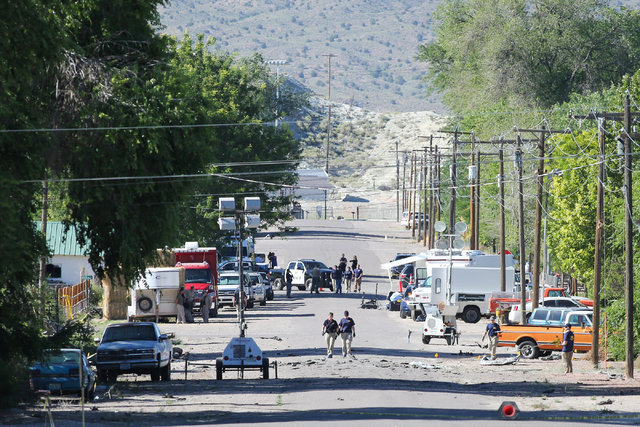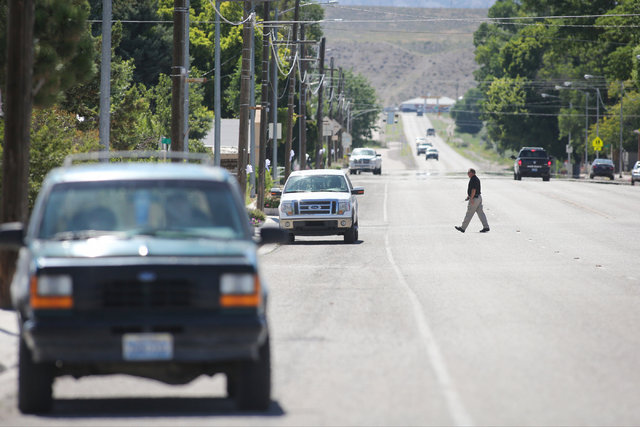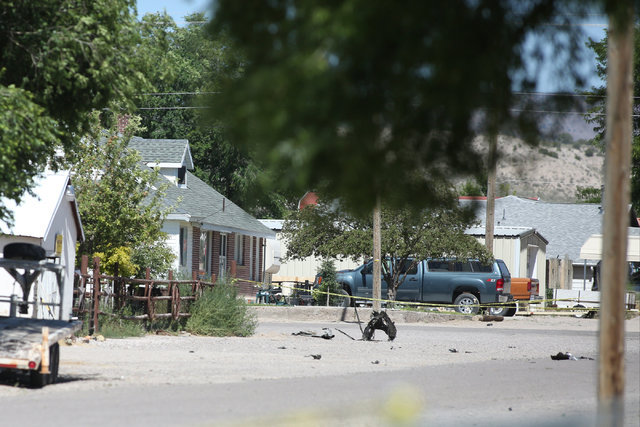 Four months before he blew himself up in front of a house in the Lincoln County town of Panaca, Glenn Franklin Jones was stripped of his Nevada nursing license for mishandling narcotics.
At a March 24 hearing in Reno, the State Board of Nursing found Jones guilty of withdrawing morphine from the medication dispensers of two patients at Grover C. Dils Medical Center in Caliente without documenting what happened to the controlled substance.
Jones did not attend the disciplinary hearing.
State records show he had been certified as a licensed practical nurse in Nevada since 1993. The board barred him from reapplying for his license for five years.
Jones stopped working at the medical center in August, shortly after the last undocumented morphine withdrawal cited by the nursing board.
Jason Bleak, administrator and CEO of the rural hospital and nursing home 15 miles southwest of Panaca, declined to discuss the state disciplinary action but made it clear that Jones left his job voluntarily and on good terms.
Bleak brushed off reports that Jones was a disgruntled former employee who had been fired.
"People like to talk about things, and they grow legs," he said.
Jones was hired as a full-time employee at Lincoln County's only hospital in 2012. He worked there part time from August 2014 until his departure last year.
On Wednesday night, the 59-year-old was killed in the bomb attack authorities believe he orchestrated at the home of the hospital's former chief nursing officer, Josh Cluff; his wife and fellow nurse, Tiffany Cluff; and their three daughters.
No one else was seriously hurt when two explosive devices detonated seconds apart, destroying a car, seriously damaging the Cluffs' house and showering the tiny town with shrapnel.
Bleak said he didn't know of any conflict between Jones and Josh Cluff, but if there was one, he didn't think it came from work. He said the pair became friends while employed at the hospital, and they maintained that friendship after Jones left.
"I never saw any friction between the two of them," Bleak said.
The Cluffs could not be reached for comment.
Bleak said he last saw Jones was about six months ago, when the man came by the hospital to say hello.
"From my last encounter with him, I cannot see disgruntlement with his employer because he was so nice, and he was so friendly," Bleak said.
Authorities in Kingman, Arizona, spent much of Friday carefully removing and inspecting bomb parts from Jones' motor home at an RV park in the heart of the high desert community 100 miles southeast of Las Vegas.
The Zuni Village RV Park was evacuated Thursday, with the American Red Cross establishing an emergency shelter at Kingman High School to assist the displaced.
Village manager Kevin McCumber said 78 of the park's 130 spaces were occupied at the time.
Authorities hoped to allow evacuees to return to their motor homes by nightfall Friday.
Deputy Kingman Police Chief Rusty Cooper said the cache of explosives and components had to be removed one at a time from Jones' 25-foot RV using a remote-controlled robot.
Each piece was taken to a field next to the RV park, where experts determined which ones to detonate on site and which ones to photograph or otherwise preserve as evidence.
Cooper said the FBI is "very interested" in Jones and the RV park situation, but he declined to elaborate.
A search of state, federal and county records showed Jones had no significant criminal history in Nevada.
According to the Lincoln County district attorney's office, he was cited in October for illegal possession of an alligator while he was living in Panaca, but the charge was dismissed after game wardens confiscated and destroyed the animal.
Doug Peterson, who lived in Jones' neighborhood in Panaca, said Jones would feed meat to the alligator in a kiddie pool in his back yard before he got in trouble for keeping it.
Jones moved away seven or eight months ago, Peterson said. "He was kind of a recluse."
McCumber said Jones had been renting a space and a storage unit at the RV park in Kingman since Feb. 2.
Authorities searched the storage unit Friday but found no explosives or other items that might pose a threat.
Cooper said police had not yet determined what brought Jones to Kingman or where he might have been employed.
He said it appears that Jones rented the vehicle that was blown up in Panaca.
"His personal vehicle was parked at an Avis rental car lot here in town. … I'm assuming that's where he rented his rental car and drove to Panaca, Nevada," Cooper said.
Investigators found what they believe to be a piece of an improvised explosive device inside Jones' car at the rental lot.
In a statement released Friday, Kingman police said Glenn Franklin Jones "is believed to be responsible" for the explosions in Panaca and "is believed to have been killed in one of the explosions." Initial reports identified him as "Glen Jones."
Another bombing 21 years ago put Kingman in the national spotlight.
A couple hundred federal agents and an equal number of reporters from all over the world descended on the community in the aftermath of the deadly 1995 blast that killed 168 people at the Alfred P. Murrah Federal Building in Oklahoma City.
The probe led to the prosecution and conviction of Timothy McVeigh, Terry Nichols and Michael Fortier, a Kingman High School graduate. It was revealed during the trial that McVeigh spent time in Kingman with his Army pal Fortier.
Lincoln County Sheriff Kerry Lee said one of the bombs in Panaca was placed in the rear of a mid-sized crossover vehicle. The Nevada Department of Public Safety's investigation division was in the process of recovering what was left of the vehicle, Lee said.
The Nevada Division of Forestry deployed inmate fire crews to assist in cleaning up debris scattered over a roughly 1-mile area surrounding the blast site.
Lee said the investigation in Kingman will ultimately determine the type of explosive used in Wednesday's attack, but authorities are looking at black gun powder and C4 as likely candidates.
"I think we're going to have a real eye opening," the sheriff said.
Las Vegas Review-Journal data editor Adelaide Chen contributed to this report. Contact Henry Brean at hbrean@reviewjournal.com or 702-383-0350. Find @RefriedBrean on Twitter. Contact Blake Apgar at bapgar@reviewjournal.com or 702-383-0342. Find @BlakeApgarLV on Twitter.