Loophole lets helicopter makers avoid adding safer fuel systems
Updated February 13, 2018 - 11:17 pm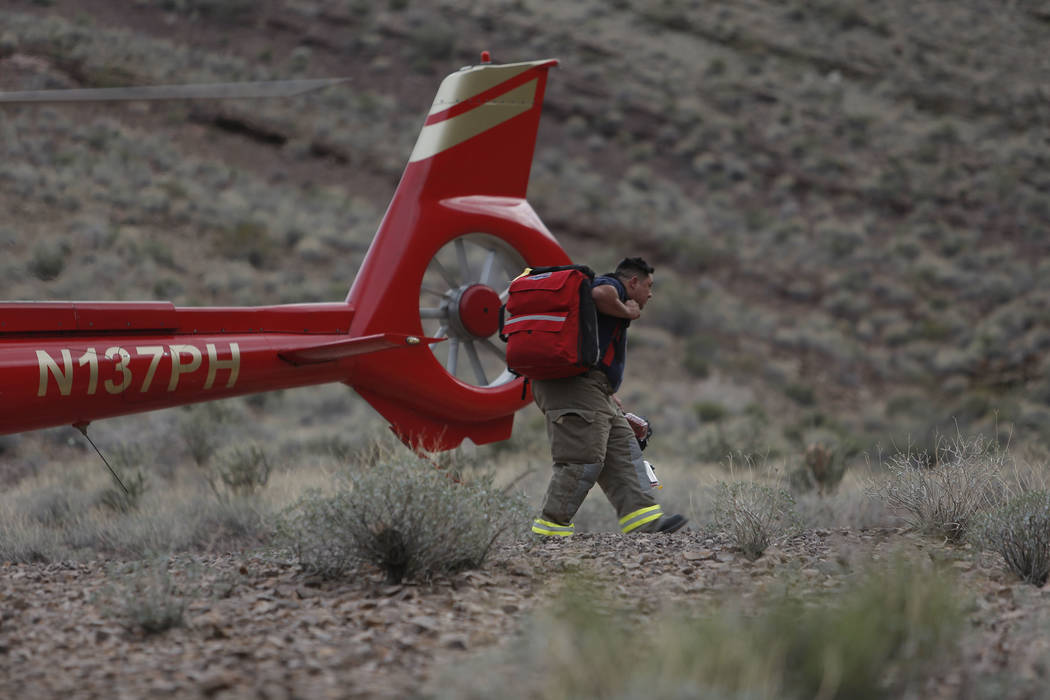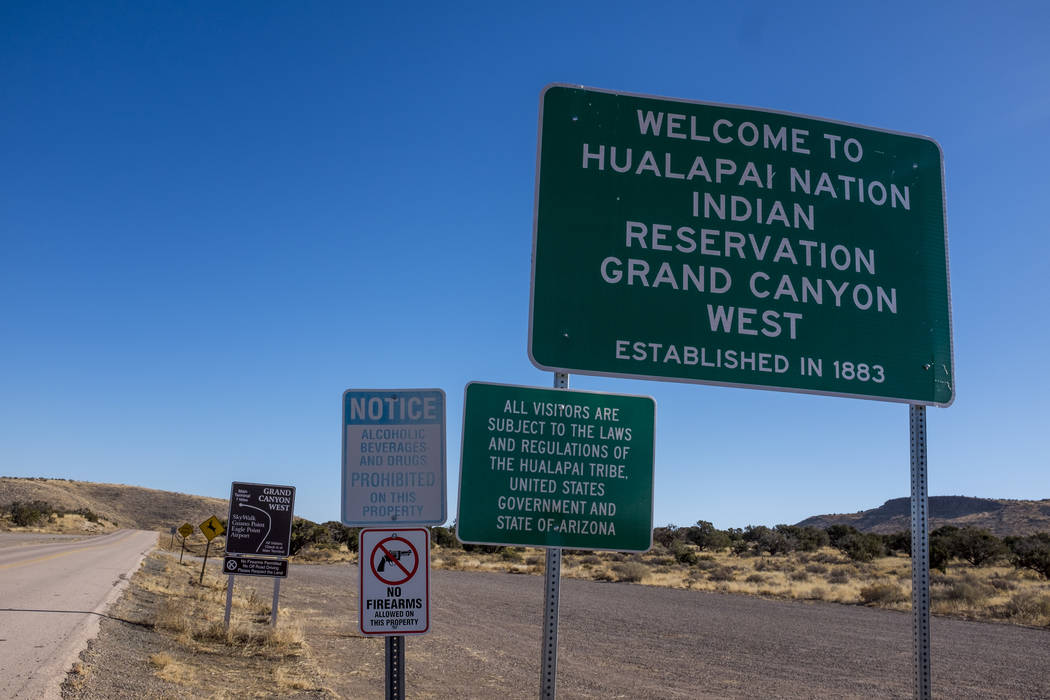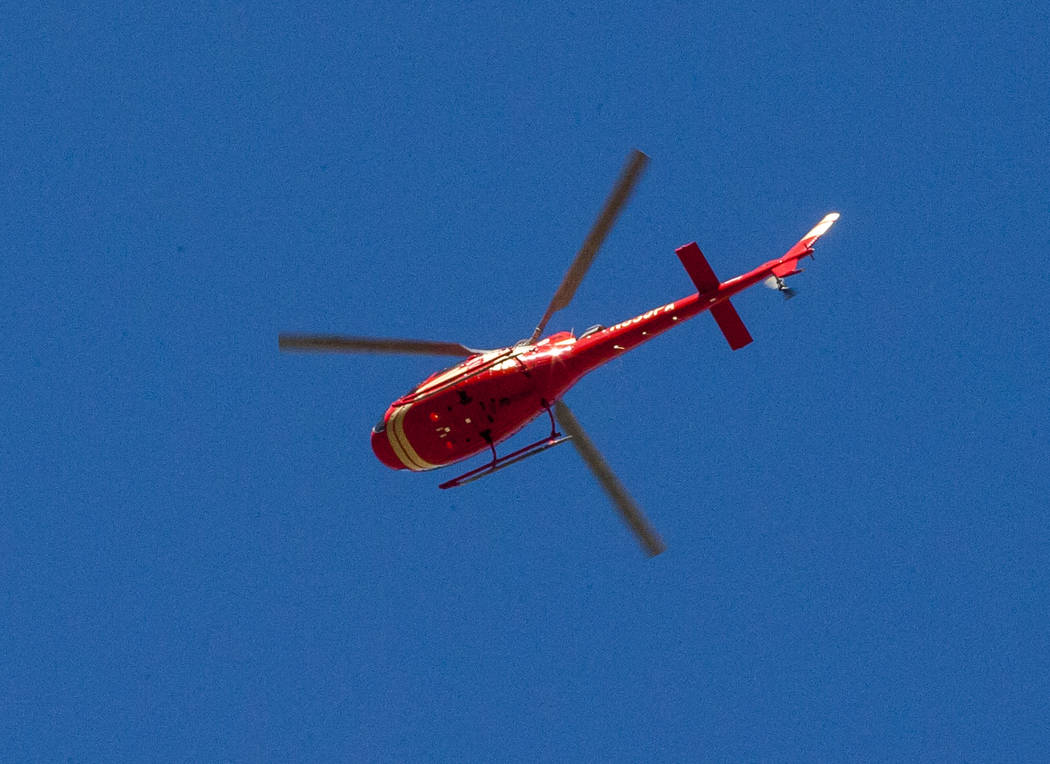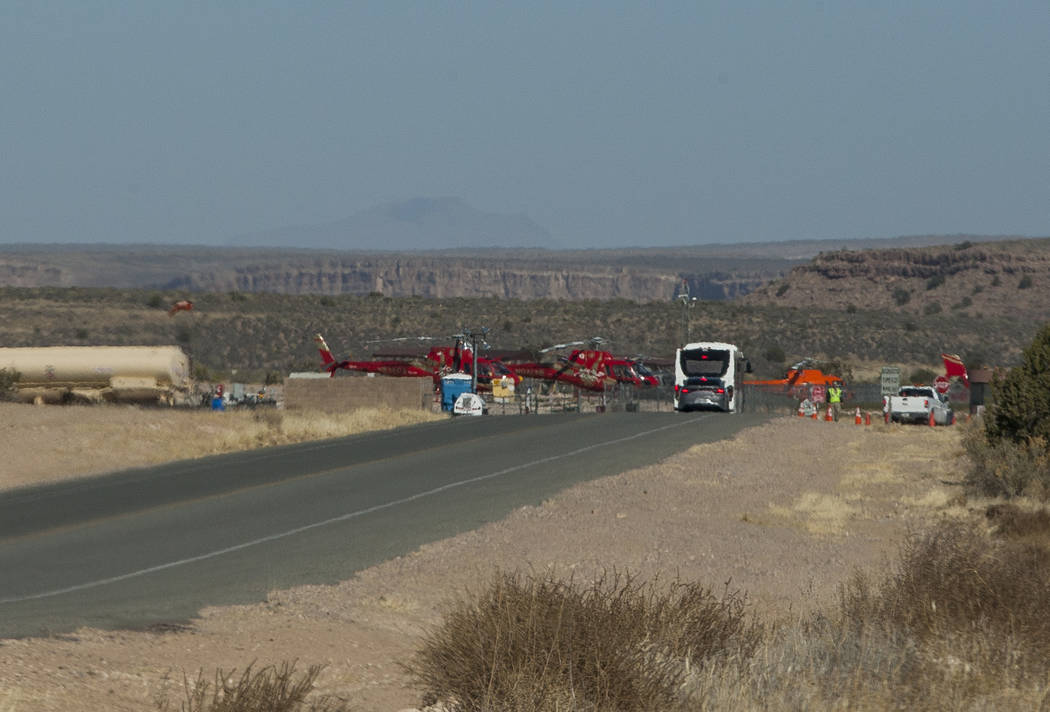 A loophole in a 1994 federal aviation regulation enables helicopter manufacturers to skirt a requirement to put crash-resistant fuel systems in new aircraft — including the model that crashed Saturday in the Grand Canyon, killing three people and injuring four others.
Two decades later, a federal transportation safety official wrote in a 2015 letter that only 15 percent of new helicopters had the crash-resistant systems.
Federal investigators are looking into whether the helicopter that crashed Saturday had such a fuel system.
The 1994 Federal Aviation Administration regulation requires all newly certificated helicopters to be equipped with crash-resistant fuel systems.
"However, the fuel systems on newly manufactured rotorcraft with type certificates approved before October 1994 are not subject to these regulations and, as a result, may pose a hazard to occupants," former National Transportation Safety Board Chairman Christopher Hart wrote in a safety recommendation to the FAA in July 2015.
The EC 130 B4 model helicopter that crashed in the Grand Canyon was built in 2010, records show. The aircraft was built by Eurocopter, which later changed its name to Airbus Helicopters.
A crash-resistant fuel tank was not standard equipment on the aircraft in 2010, an Airbus Helicopters spokesman said. The company did not provide an option to upgrade the fuel system to be crash-resistant. The company said its newer H130 helicopter comes with a rupture-resistant fuel system.
The EC 130 model was certificated in 2000 as a derivative of another aircraft, the AS 350, which received certification in 1977, an Airbus Helicopters representative said.
The newer model was grandfathered in under the pre-regulation certification, but Ladd Sanger, a Dallas-based attorney who specializes in aviation law, said the two helicopters are hardly similar.
"It's crazy that they should be able to put both those helicopters on the same type certificate," Sanger said.
The helicopter, part of Boulder City-based Papillon Grand Canyon Helicopters' fleet, crashed near Quartermaster Canyon on the Hualapai Nation reservation. Upon impact, the helicopter became engulfed in flames and smoke, and officials told reporters at least one person was severely burned.
The NTSB had recommended that all newly manufactured helicopters meet crash-resistant fuel system requirements, regardless of the aircraft's original certification date.
A 2014 crash of a medical helicopter in Texas that killed a nurse and a paramedic and seriously injured the pilot spurred the safety recommendation. Hart wrote that the crash may have been survivable if not for the post-crash fire.
Efforts by federal agencies and legislators to address the issue have yet to achieve results.
"The political machinery moves really slow, and there haven't been enough high-profile fatalities to put it on the radar," Sanger said.
The FAA said in 2015 that it agreed with the recommendation.
In a letter to the NTSB, then-FAA administrator Michael Huerta said the regulation proposal was sent to an industry working group, which conducted a cost-benefit analysis.
"The (working group) report concluded that occupant protection standards are effective; however, industry believes that it would not be cost beneficial for newly manufactured rotorcraft to pursue immediate full compliance with the complete set of regulations," Huerta wrote.
Sanger said the working group is primarily made up of helicopter industry representatives.
"It's just meant to be a smoke screen so they don't have to do anything," Sanger said.
The cause of the Grand Canyon crash is unclear, but officials have said strong winds whipped through the area Saturday night.
A spokeswoman for Papillon referred all questions to the NTSB.
Contact Blake Apgar at bapgar@reviewjournal.com or 702-387-5298. Follow @blakeapgar on Twitter.
Airbus Helicopters official statement on crash
"Airbus Helicopters Inc. extends its deepest condolences to the families and friends of those killed or injured in the accident in Arizona involving an EC130 B4 operated by Papillon Airways.
"The National Transportation Safety Board has requested our assistance in its investigation of this accident, and our accident investigators arrived there on Sunday. All inquiries about the investigation should be directed to the NTSB."