Major crash creates traffic nightmare at Cajon Pass in California
November 24, 2018 - 5:53 pm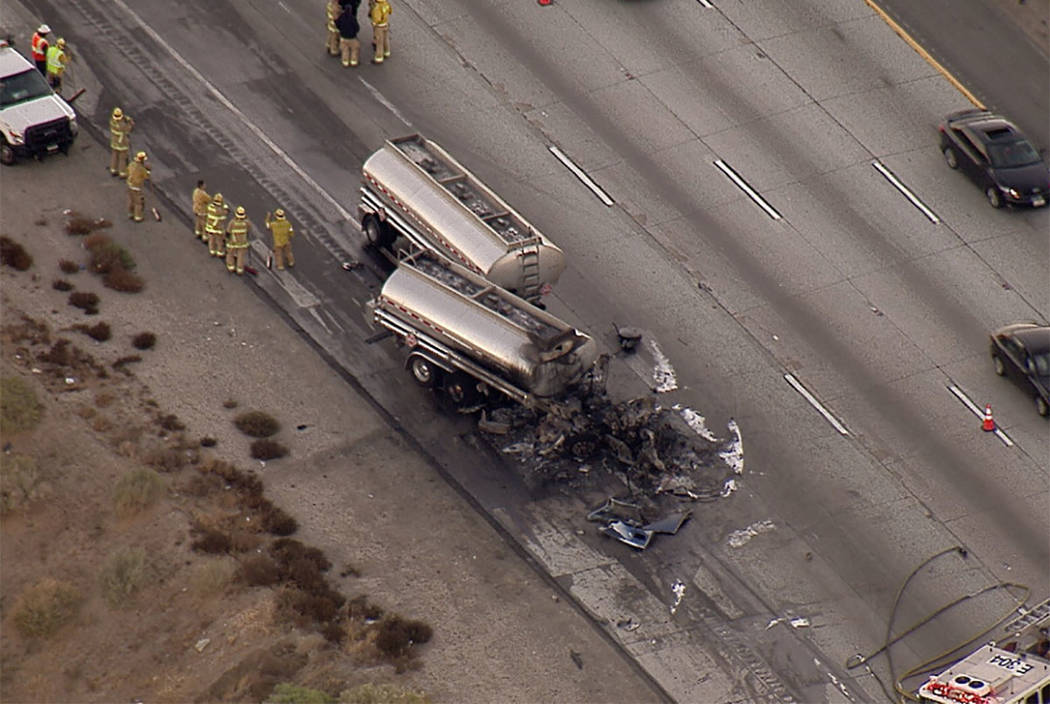 If you thought the traffic was bad on Interstate 15 near Las Vegas, the scene on 1-15 at Cajon Pass in Southern California may be worse.
Traffic officials say a major crash in the northbound lanes has contributed to major traffic jams in the area.
Kevin Takumi (@KevinTakumi) of FoxLA.com reported that traffic on the 15 was backed up all the way to Fontana.
UPDATE: SBCO: NB I-15, south of Oak Hill Rd., in San Bernardino. Multi-collision and spill blocking lanes #3 and #4. Large backup going through the area and emergency personnel are working as quickly as possible. Please be patient as crews are at work. #Caltrans8

— Caltrans District 8 (@Caltrans8) November 25, 2018
UPDATE: SBCO: NB I-15, south of Oak Hill Rd., in San Bernardino. Lanes #1 and #2 are open, but lanes #3 and #4 are blocked. Proceed with caution through the area and move over for emergency personnel that are on scene. #Caltrans8

— Caltrans District 8 (@Caltrans8) November 25, 2018