Man, 101, dies in California wildfires, wife survives
November 18, 2017 - 3:59 pm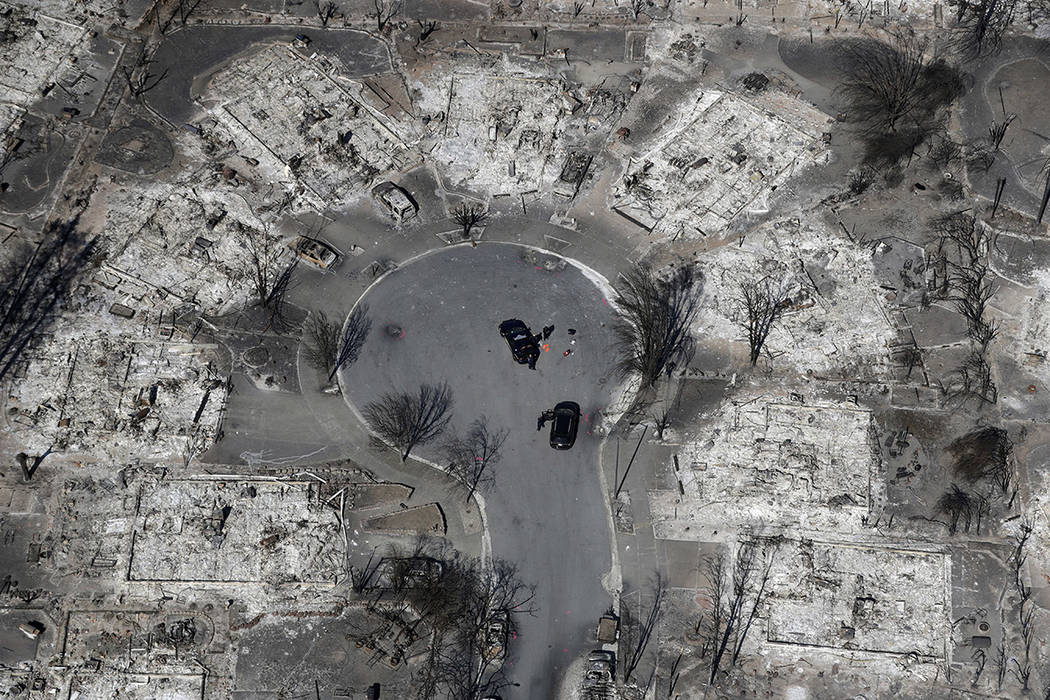 SANTA ROSA, Calif. — A 101-year-old man who told his wife to flee deadly wildfires in Northern California without him last month is the latest victim to be identified by authorities.
The Press Democrat newspaper of Santa Rosa reported that coroner's officials on Thursday identified the man as longtime Santa Rosa resident Tak-Fu Hung. He was one of at least 43 people killed by the fires that raged across a huge swath of wine country.
Hung's granddaughter told the newspaper that her grandfather, who had fought the Communists in China's 1949 revolution, got as far as the front door of his burning home when he told his 76-year-old wife, Helen, he could not make it through the flames.
"He told her, 'Just go,' " Rosanne O'Hara said by phone from San Francisco. "He would not make it. He couldn't make it."
Helen Hung sought shelter behind a wall in the family's front yard and later by lying on a neighbor's driveway for hours as the flames passed over her, O'Hara said. She suffered multiple burns but is recovering.
"The flames went over her repeatedly, but she was far away from brush, so that the fire wasn't constantly on her," O'Hara said.
Hung was the second centenarian identified as a victim of the fast-moving fires.
Charles Rippey, a 100-year-old World War II veteran, also perished in his home. He was believed to be trying to help his 98-year-old wife, Sara, when the couple were overcome by smoke and flames. His wife also died.
The couple, who had met in elementary school, had been married 75 years.
Almost two dozen victims identified
Sonoma County has identified 21 of the 23 people who died in the fires there, said Misti Harris, a spokeswoman for the sheriff's office. They are using DNA information to identify the remaining bodies.
She said all missing person reports, which peaked at over 2,000, have been resolved in the county. The city of Santa Rosa did not have an immediate answer to the number of missing person reports still pending.
O'Hara described her grandfather as a friendly, outgoing man who enjoyed conversation and was remarkably healthy for his age, only recently having begun to use a cane. Often the center of attention, she said, he was "really good at commanding a room."
Fleeing fighting in China
Born in China's Anhui province in 1915, Hung was a general in the Chinese army before he fled to Hong Kong and later Taiwan after Mao Zedong's Communist Party came to power following the country's 1949 revolution.
He worked as a civil engineer in Taiwan, where he and his first wife raised six children before her death. After he retired, he moved to San Francisco and later Santa Rosa.
His children and grandchildren followed him to the United States, O'Hara said, and his tri-level Santa Rosa home became the gathering place for holidays and other celebrations.
Sonoma County Sheriff Rob Giordano identified Hung and two other victims of the fire in a video posted Thursday on the agency's Facebook page. The others were Michael Charles Grabow, 40, of Santa Rosa, and Marjorie Lenore Schwartz, 68, of Santa Rosa.