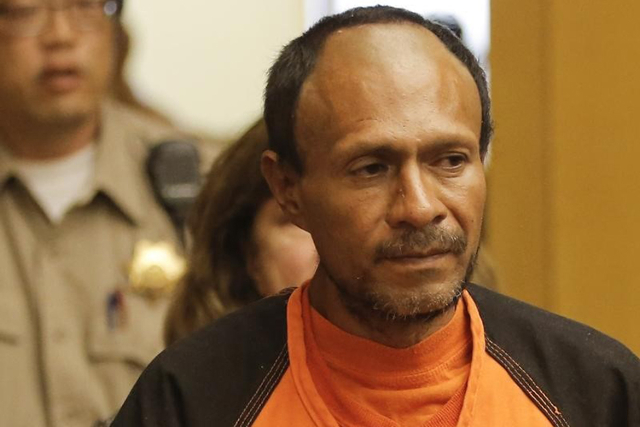 An undocumented immigrant accused of shooting a woman along San Francisco's famous waterfront in a killing that has fueled a national debate over immigration will stand trial on murder and weapons charges, a judge ruled on Friday.
Juan Francisco Lopez-Sanchez was charged with murder and illegal possession of a firearm in the July 1 shooting of Kathryn Steinle, 32, as she walked arm-in-arm with her father along Pier 14 near the Ferry Building in a popular tourist area.
After Lopez-Sanchez was arrested, authorities revealed that he was a felon who had been deported five times to Mexico from the United States. The case rose to national prominence when Republican presidential frontrunner Donald Trump said Steinle's death was the result of failed U.S. immigration policies.
This is a developing story. Check back for updates.