Man wielding 2 guns inside north Utah hospital shot by police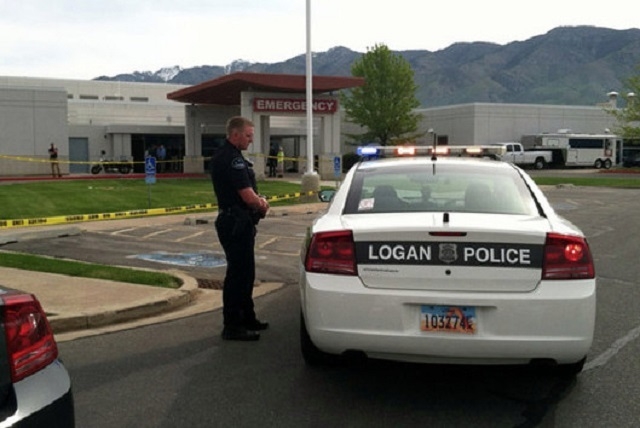 NORTH LOGAN, Utah — A man was shot four times by police inside a northern Utah hospital emergency room Friday after he made demands and pulled out two guns, authorities said.
Jason James Burr, 34, was injured by two probation officers who happened to be at the hospital with a parolee, said North Park Police Chief Kim Hawkes at a news conference. It's not clear if Burr fired any shots, he said. Hawkes also didn't reveal what demands Burr was making.
Nobody else was injured.
Investigators are still trying to piece together what happened. Hawkes said he did not have any details about why the man pulled out a firearm or what he was doing at the hospital.
Burr is in critical but stable condition at a Salt Lake City hospital. The shooting occurred Cache Valley Hospital in North Logan, located about 85 miles north of Salt Lake City.
Burr pleaded guilty in August 2010 to falsely obtaining and dispensing prescription drugs, Utah online court records show. He was sentenced to 30 days in jail and put on three years of probation.
The two probation agents who shot Burr went to the emergency room after being summoned by hospital police, Hawke said. Burr confronted one of them, and that's when shots were fired, he said.
The officers are on standard administrative leave as the Cache County Attorney's Office investigates the incident, Utah Department of Corrections spokeswoman Brooke Adams said.
The shooting prompted a lockdown of the hospital and a nearby school. It's unknown how many people were in the emergency room at that time.
The city of North Logan has a population of about 8,700.