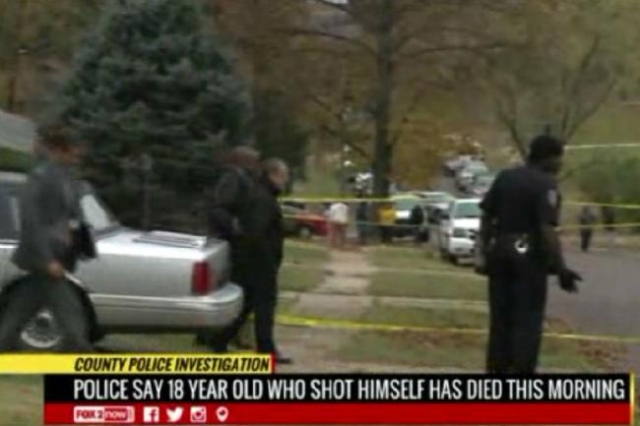 An 18-year-old black man died on Thursday from a bullet wound to his face after aconfrontation with police in the St. Louis suburb of Normandy as members of his family disputed officers' reports that the man committed suicide.
Normandy police said they are investigating the incident as a suicide with the man's own gun but the St. Louis Dispatch newspaper and Huffington Post reported that family, friends and neighbors disputed that version of events and believe he was unarmed and shot by the police.
The small town of Normandy, population 5,000, is just south of Ferguson, which became the focus of protests against racial profiling and police misconduct after a white police officer shot and killed an unarmed 18-year-old African-American in August 2014 in an incident that was later ruled justified.
News media citing police sources identified the man in Wednesday's incident as Amonderez Green. The police did not state Green's race but videos verified by the Huffington Post showed his father, who is African-American.
Green's family called police for help on Wednesday afternoon because he was distraught and suicidal, according to statements from the Normandy Police and the St. Louis County Police Department, which is investigating the incident.
The officers tried to talk with Green but he was uncooperative with them, as well as family members, the statements said.
Green walked away and police followed him. Green took out a gun and fired at the officers, who tried to use a Taser against him, the police statements said.
Officers fired at him but believe they did not hit Green, according to the official statements. Thepolice said he ran away and they heard a gunshot when he was out of their sight. When they found him, he was on the ground with a bullet wound to the face and was taken to a hospital in critical condition.
The race of the officers in the incident was not immediately known.
A spokeswoman for the St. Louis County Medical Examiner's Office said that Green was reported dead at 4:29 a.m. in a St. Louis hospital but that the medical examiner had not yet determined the cause of death.