More graffiti found in national parks in West
October 31, 2014 - 12:37 pm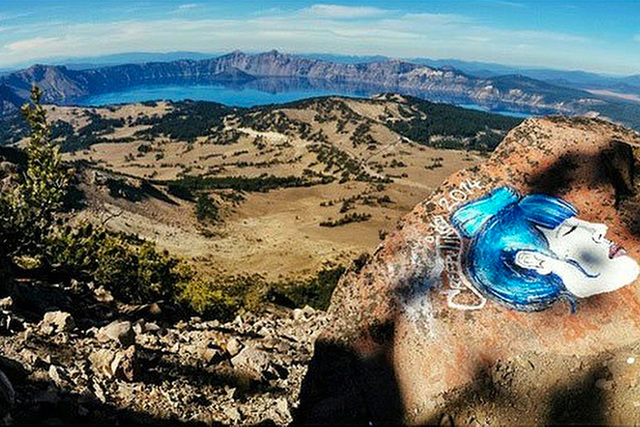 SALT LAKE CITY — The National Park Service says it has found more graffiti in some of the West's most scenic locations in a case that sparked an uproar on social media last week.
Investigators also say they suspect 21-year-old Casey Nocket of New York state is responsible for the paintings and drawings on rocks in national parks, which could lead to felony charges.
A phone listing for Nocket was disconnected, and a message left Thursday for a possible relative was not immediately returned.
Rangers say they've now confirmed images in Joshua Tree in California and at two more Colorado locations, bringing the total number of tagged parks to eight. A drawing in Colorado's Rocky Mountain National Park was reported and removed last month.
The Highland, New York, woman allegedly used Instagram and Tumblr to document her works during a summer trip. The park service began investigating Oct. 20.