More than 300 people infected in norovirus outbreak on cruise ship
December 17, 2017 - 11:29 am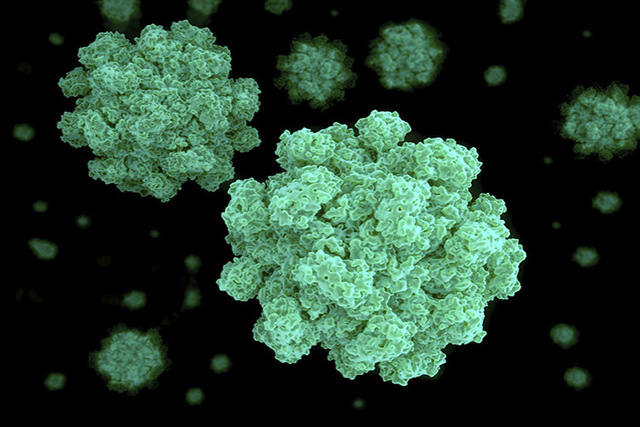 It was supposed to be a relaxing five-day jaunt aboard the world's largest cruise ship, Independence of the Seas – travel, adventures and good food in the Caribbean while most of the country was shivering through "extremely frigid air, straight from the Arctic."
But the cruise quickly morphed into a gastrointestinal nightmare, with 332 passengers sickened by a quickly spreading norovirus outbreak and the remaining 5,000 or so people worried they'd be next.
As the Miami Herald wrote, by the time the cruise ship returned, most passengers "couldn't wait to disembark."
The cruise left Port Everglades in Miami on Monday, and passengers began reporting symptoms of norovirus two days later.
By Thursday, it was official: Royal Caribbean distributed a letter to passengers about the outbreak, which had overwhelmed the ship's medical personnel.
"In an abundance of caution, we have implemented enhanced sanitizing procedures onboard, as recommended by Centers for Disease Control and Prevention and Public Health Agencies worldwide," part of the letter said.
The letter told readers that their best defense against the virus was good old-fashioned soap and water. It instructed worried passengers to wash their hands after bathroom breaks and before eating anything. And it encouraged anyone with nausea, vomiting or diarrhea to avail themselves of "complimentary consultation and treatment" at the ship's medical facility.
Though especially inconvenient for someone who's shelled out hundreds of dollars for a cruise, norovirus is rarely fatal.
People usually show symptoms 12 to 48 hours after exposure, according to the Centers for Disease Control and Prevention. The symptoms usually clear up within one to three days, but it's not a particularly pleasant 72 hours.
"If you have norovirus illness, you can feel extremely ill and throw up or have diarrhea many times a day," the CDC says.
Avoiding the illness can be particularly difficult for passengers aboard a cruise ship, who risk infection every time they go near people – in an environment where they are perpetually surrounded.
About 90 percent of diarrheal disease outbreaks on cruise ships are caused by norovirus, according to the CDC:
"Norovirus can be especially challenging to control on cruises ships because of the close living quarters, shared dining areas, and rapid turnover of passengers. When the ship docks, norovirus can be brought on board in contaminated food or water or by passengers who were infected while ashore. Repeated outbreaks on consecutive cruises may also result from infected crew or environmental contamination. This is because norovirus can persist on surfaces and is resistant to many common disinfectants."
Perhaps underscoring the "especially challenging to control on cruise ships" point, the Independence of the Seas wasn't the only Royal Caribbean cruise ship afflicted by norovirus this past week.
On another ocean, more than 200 people got sick and five had to be hospitalized after an outbreak on the Ovation of the Seas during a 14-night cruise from Sydney to Singapore, according to the Associated Press.
The husband of one passenger hospitalized in Australia said his wife had eaten "undercooked chicken."
"Her condition continued to worsen, and I thought she was going to die in front of me," said the passenger, who spoke to the AP on the condition of anonymity, citing privacy issues. He said she was recovering in the intensive care unit.
Although only about 1 percent of vicious gastrointestinal outbreaks affecting U.S. residents happen on cruise ships, the issue has long been examined by the CDC, which tracks significant outbreaks and routinely inspects ships.
On the Independence of the Seas' latest inspection, in April, the craft received a 98 out of a possible inspection score of 100.
Among the deficiencies: a fruit fly outside the pastry area and ice machines that were "soiled with rust."