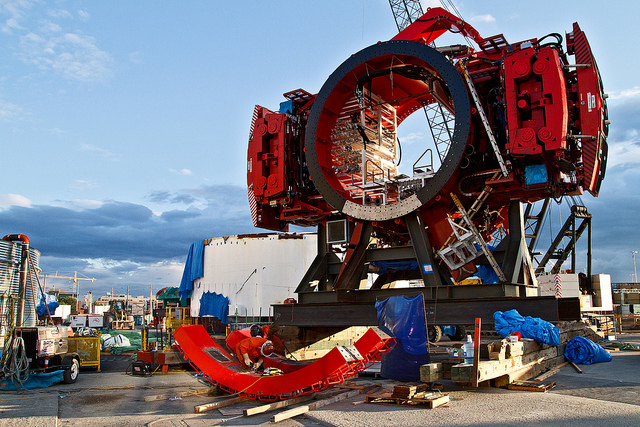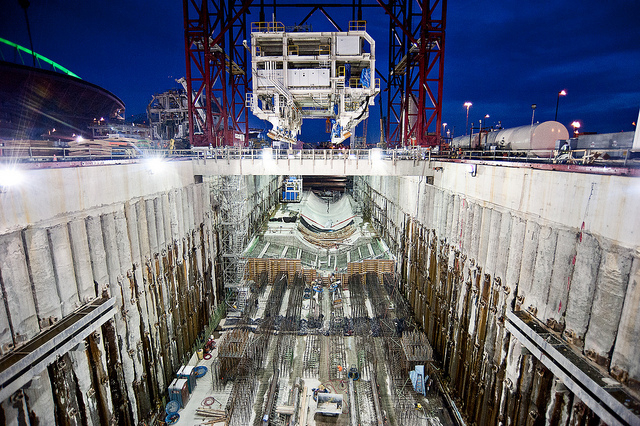 Something's blocking Bertha.
Seattle's monstrous tunnel-boring machine — the biggest in the world at 300-feet long and 5 stories tall — has been stopped in its tracks by a mysterious, well, thing, deep under Seattle's waterfront.
Whatever the thing is has remained a mystery. Managers of the tunnel project simply call it "the object."
Bertha, as the tunneling machine is known, ran into the object on Dec. 6. It's composition remains an unknown two weeks later because project managers for the city's $3.1 billion highway project can't simply wander around Bertha to get a good look.
The prevailing theory is that the object is likely just a giant boulder left over from Ice Age glaciers that rocked Seattle 17,000 years ago, according to The New York Times.
Some have posited the object is actually a piece of Seattle history — a lost part of the city that was built over during the 1890s Klondike Gold Rush.
Others think its Megatron.
On Twitter, a Washington State Department of Transportation account tweeting as Bertha acknowledged reports of the obstruction on Dec. 9. Two days later, "Bertha" joked that the object is not, in fact, Seattle Seahawks cornerback Richard Sherman.
"Seriously, though, we're working hard to determine what's blocking my path," the account tweeted.
Whatever the object's composition, it's set the highway project back as workers have had to focus on releasing pressure at the drill head and creating a safe passageway to the blocked site. Crews expect to be able to investigate the site by late next week, according to WSDOT.
When completed, the tunnel will connect a state route to downtown Seattle, replacing the city's Alaskan Way Viaduct.
WSDOT has emphasized it's trying to identify the object as quickly as possible to get construction back on track. It's also acknowledged that Bertha's problems have given Seattleites a reason to laugh.
"We ain't mad, bro," the department said in a blog post, linking to a a joking tweet from a local TV station. "We're just trying to do our job."
Contact Stephanie Grimes at sgrimes@reviewjournal.com. Find her on Twitter: @steph_grimes