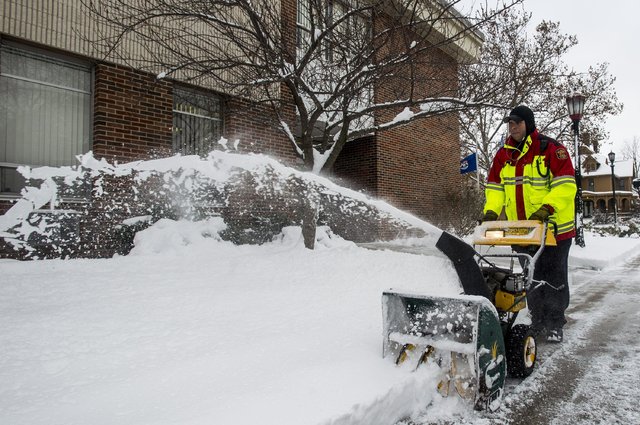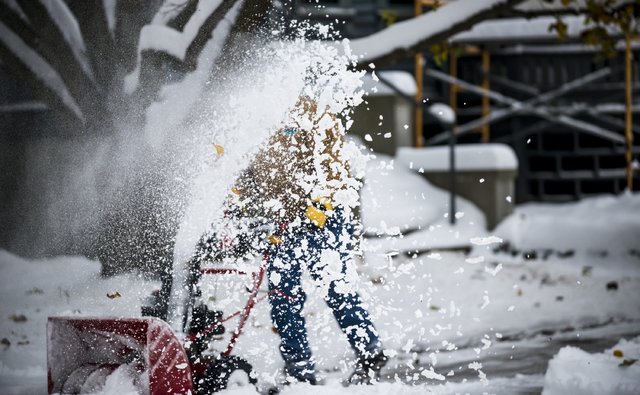 Two shots of bitter cold air will blast into the Lower 48 this week. In some areas, temperatures will drop more than 30 degrees below normal with punishing wind chills well below zero.
The first shot of cold air arrives as a piece of the polar vortex is unleashed from the Arctic, tumbling southeastward across Canada over the next few days.
A second less-pronounced lobe of the vortex breaks off and dips south over the weekend.
—-
The first wave
Cold air has already begun to spill into the Northern Plains and Upper Midwest where temperatures hovered near zero Monday morning.
By Tuesday, temperatures from Billings, Montana, to Chicago are forecast to be 10 to 30 degrees colder than normal.
The brunt of the cold is expected to surge southeastward Wednesday and cover the most territory by Thursday, when temperatures from the Dakotas to the Northeast will be 15 to 30 degrees below normal.
All of North Dakota, Minnesota and Wisconsin should have temperatures below zero Thursday morning.
In Chicago, "Thursday looks to be the coldest day in particular with subzero lows both Thursday morning and again Thursday evening/night and daytime highs in the single digits," the National Weather Service forecast office serving Chicago said.
Early Thursday, below-zero wind chills will cover a wide area from the Great Lakes to interior New England, where some locations could see wind chills as low as minus-20 to minus-30, including Chicago and Minneapolis.
The coldest air will affect the Northeast on Friday morning, when lows are in the single digits with subzero wind chills north of Washington, D.C.
—-
The second wave
While the first wave of cold air erodes in the East on Saturday, a second extremely potent cold front will plunge south into the Upper Midwest.
"The coldest air mass in nearly three years looks set to surge south into Minnesota this weekend," wrote meteorologist Paul Huttner for Minnesota Public Radio.
Huttner said temperatures could easily dip to minus-20 in Minneapolis on Sunday morning. "If we do hit -23, it will be the coldest in nearly three years since we hit -23 on January 6th, 2014," he said.
Wind chills in parts of the Upper Midwest could dip to minus-40 early Sunday.
The brunt of this second cold snap will focus on the center of the country and it will retreat and weaken some as it rolls east and northeast early next week.