Neighbors say Colorado gunman was Christian, recovering alcoholic
November 2, 2015 - 12:32 pm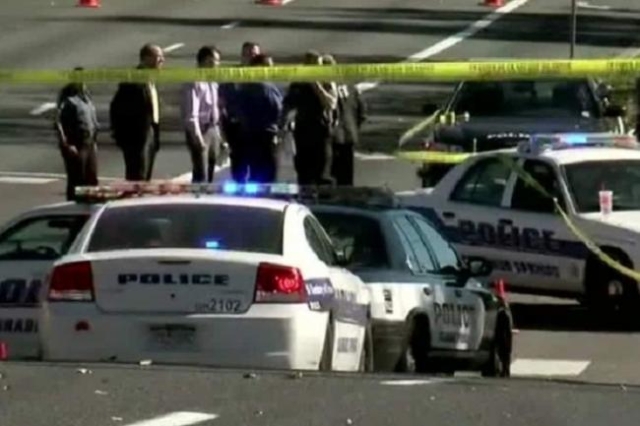 A gunman who killed three people in Colorado Springs before dying during a shootout with police was a former alcoholic who wrote online about religion, his family, and "mind control," the Colorado Springs Gazette reported on Monday.
Authorities have declined to release information about Saturday morning's incident pending completion of the autopsies and notification of relatives, but have asked anyone who witnessed the rampage to come forward.
Citing the late shooter's neighbors, the Gazette named him as Noah Harpham, a 33-year-old licensed insurance agent who lived alone, and said he described himself on an online dating site as a Christian and as a recovering alcoholic.
The newspaper said Harpham had written a "rambling" post on a new blog just two days before the shooting in which he railed against his father, religion and government.
"Welcome to mind control," he wrote, the paper said.
The Gazette reported that Harpham's mother wrote about his battle with alcoholism in a book, and that his only recorded brush with the law had been a 2003 speeding ticket in Oregon.
Citing neighbors in the quiet street near downtown Colorado Springs where Harpham lived, the paper said he emerged from his home armed with a military-style rifle and pistol before shooting a passing cyclist who died at the scene.
He then fatally shot two women at a house owned by a recovery program for substance abusers, the paper said. It cited one program member as saying Harpham had attended Alcoholics Anonymous meetings there, but dropped out about two months ago.
The El Paso County Sheriff's Office, which is investigating, did not immediately return a request for comment on the Gazette report.