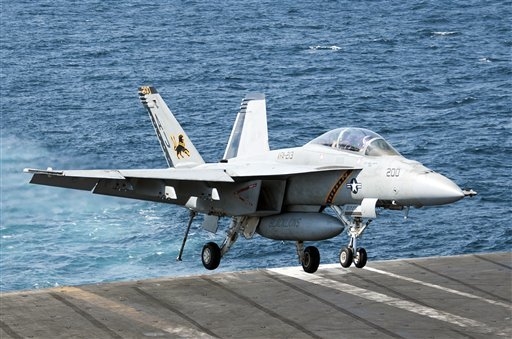 WASHINGTON — The Unites States and Arab partners are carrying out more strikes against Islamic State militants in Syria, the Pentagon said on Wednesday, confirming a third night of a military campaign against targets inside Syria.
"These operations are ongoing, so we will not provide additional details at this time. We will do so later as operationally appropriate," Pentagon spokesman Rear Admiral John Kirby said in a statement.
The airstrikes are taking aim at the Islamic State's oil infrastructure inside Syria, two U.S. officials told Reuters on Wednesday, in a move that appears aimed at stemming the group's cash flow.
Reuters had reported earlier that strikes were underway, citing a U.S. official, speaking on condition of anonymity.