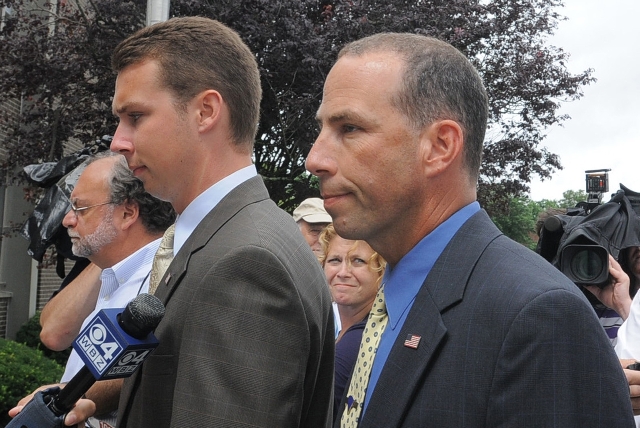 After fighting for his life for more than a week, a decorated New Mexico police officer died Thursday from injuries he suffered after being shot during a traffic stop.
Officer Daniel Webster "was the very best example of a life committed to public service, through his service to our country and to our community," Albuquerque police Chief Gorden Eden said in a statement.
"He leaves a legacy of excellence and commitment."
During his nearly nine years with the department, Webster, 47, served in several capacities, including as a detective and patrol officer.
Named the 2013 Albuquerque Uniformed Officer of the Year, Webster was recognized as a "determined, motivated officer who is a leader to his peers."
In a letter of commendation for the award, Webster earned praise for helping to revive an unconscious 3-month-old child.
"I have no doubt, the quick response of Officer Webster, saved the child's life, and prevented any neurological damage, due to his ability to respond," the letter said.
Before joining the department, Webster was a paratrooper in the U.S. Army for 20 years.
Albuquerque Mayor Richard J. Berry offered his condolences to Webster's family and called on citizens to keep the Albuquerque Police Department in their thoughts.
"I ask our community to come together as we mourn his passing and remember the sacrifice that he and his family made to keep us safe," Berry said.
Davon Lymon, 34, is suspected in the October 21 shooting of Webster, authorities said.
Lymon is in federal custody, charged with violating federal firearms laws.