One ticket wins $1B Mega Millions jackpot
Updated January 22, 2021 - 10:07 pm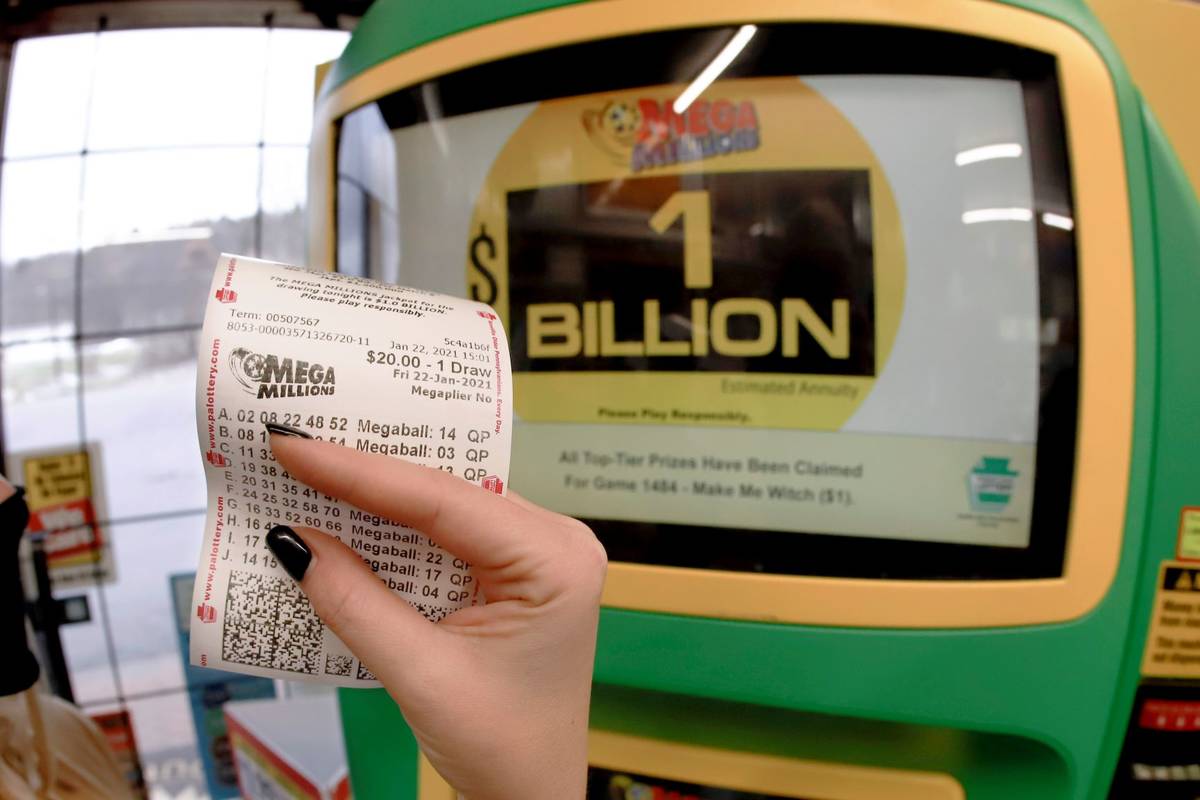 One ticket hit the Mega Millions jackpot Friday night for a $1 billion jackpot.
The winning ticket was sold in Michigan, officials said. Friday's numbers were: 4-26-42-50-60 and the Mega Ball was 24.
The closest store near the Las Vegas Valley selling lottery tickets is the Primm Valley Lotto Store on the Nevada-California border. The store is about 45 miles southwest of Las Vegas along Interstate 15.
Lottery fever has been a month-long event at the Primm Valley Lotto store where people have braved cold weather recently to wait in line for hours for a chance to win a fortune.
The record Mega Millions jackpot is $1.537 billion on Oct. 23, 2018.
The odds of winning Mega Millions were 1 in 312 million.
Nevada joins Utah, Alabama, Alaska and Hawaii in not offering Mega Millions or Powerball.
Powerball winner in Maryland
The latest jackpot-winning Powerball ticket, worth $731.1 million, was sold in a struggling coal mining town whose biggest previous claim to fame was being the hometown of baseball Hall of Famer Lefty Grove.
Someone bought it at Coney Market, a convenience store in the Allegany County town of Lonaconing, the Maryland Lottery announced on Thursday. The store will get a $100,000 bonus for selling the ticket to the fifth-largest lottery prize in U.S. history.
The largest Powerball jackpot was $1.586 billion on Jan. 13, 2016. There were three winners, one each in California, Florida and Tennessee.
Contact Marvin Clemons at mclemons@reviewjournal.com. Follow @Marv_in_Vegas on Twitter.
10 LARGEST US JACKPOTS
1. $1.586 billion, Powerball, Jan. 13, 2016 (three tickets, from California, Florida, Tennessee)
2. $1.537 billion, Mega Millions, Oct. 23, 2018 (one ticket, South Carolina)
3. $1 billion, Mega Millions, Jan. 22, 2021 (one ticket, Michigan)
4. $768.4 million, Powerball, March 27, 2019 (one ticket, Wisconsin)
5. $758.7 million, Powerball, Aug. 23, 2017 (one ticket, from Massachusetts)
6. $731.1 million, Powerball, Jan. 20, 2021 (one ticket, from Maryland)
7. $687.8 million, Powerball, Oct. 27, 2018 (two tickets, from Iowa and New York)
8. $656 million, Mega Millions, March 30, 2012 (three tickets, from Kansas, Illinois and Maryland)
9. $648 million, Mega Millions, Dec. 17, 2013 (two tickets, from California and Georgia)
10. $590.5 million, Powerball, May 18, 2013 (one ticket, from Florida)