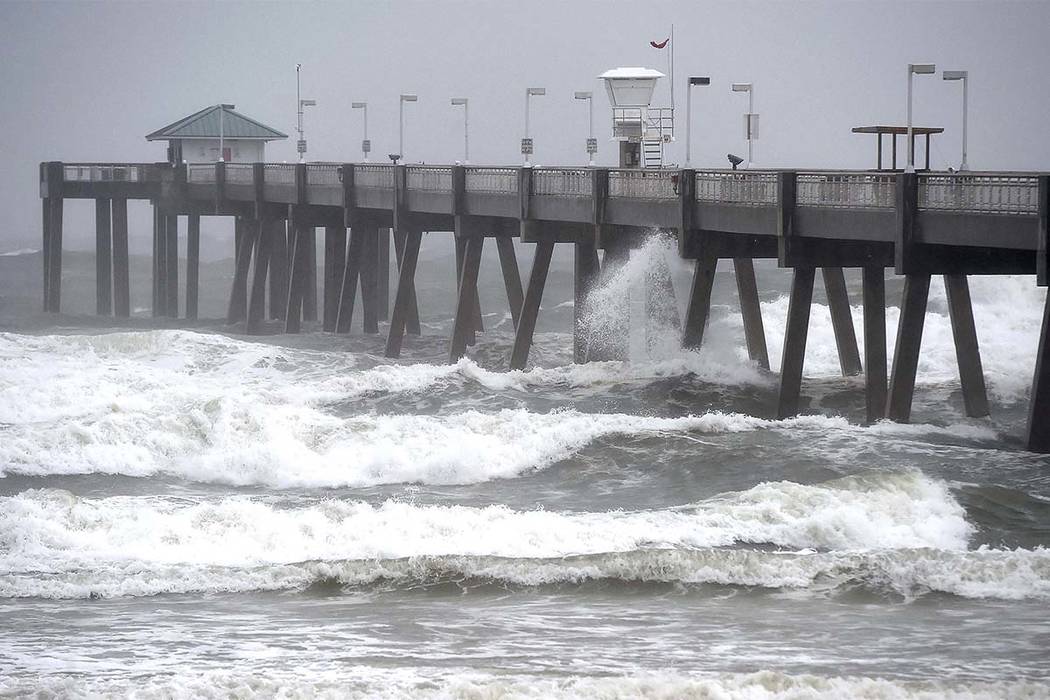 MIAMI — Tropical Storm Ophelia is expected to strengthen to a hurricane as it spins far out over the Atlantic.
The storm's maximum sustained winds early Tuesday are near 50 mph. The U.S. National Hurricane Center says Ophelia is expected to become a hurricane by Wednesday.
The storm is centered about 790 miles west-southwest of the Azores and is moving southeast near 3 mph
The storm is not currently a threat to any land.