Parents of Utah teen who fired shot in classroom disarmed the boy
December 2, 2016 - 2:40 pm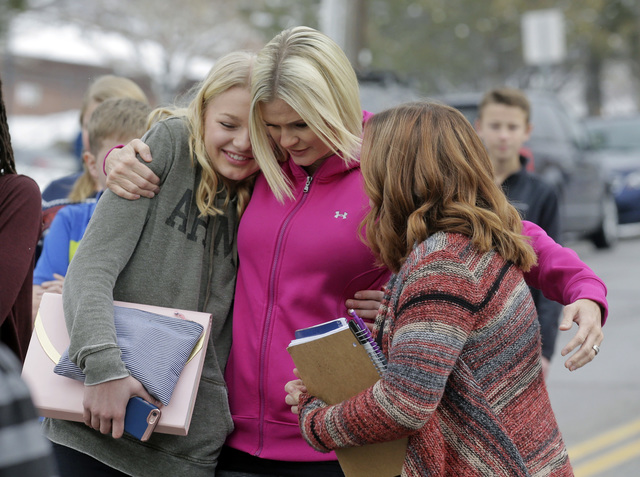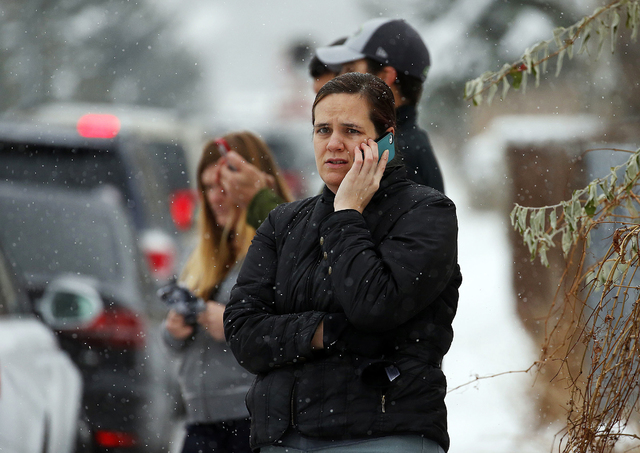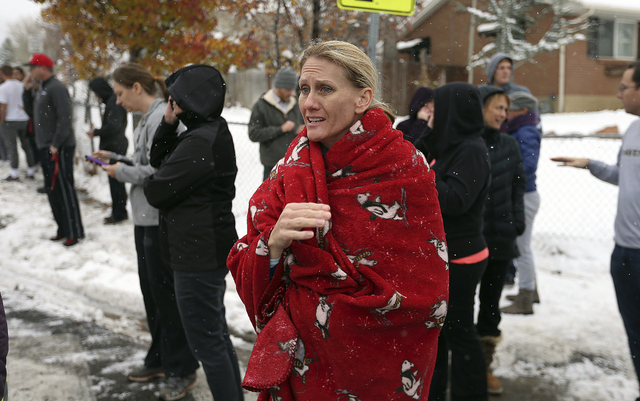 BOUNTIFUL, Utah — A Utah mother and father who followed their son to school and pulled a shotgun from his hand after he fired a round into a classroom ceiling likely prevented bloodshed by acting quickly on their intuition and conversations with the boy after they noticed guns were missing from their home, police said Friday.
The parents arrived shortly after the boy entered the classroom Thursday in the northern Utah city of Bountiful and fired one round into the ceiling. No one was injured but the blast left a hole the size of a small plate, Bountiful Police Chief Tom Ross said.
The boy also pointed the shotgun at his own neck, Ross said.
The boy didn't say a word as a teacher and one of 26 students tried to talk him out of firing again, giving his parents a few extra seconds to arrive, Ross said. The mother took the gun out of his hand and the father pulled the boy out of the room and into a hallway, police said.
Police Lt. Dave Edwards said the father's talk with his son before he left for school and the mother's instinct that something was wrong motivated them to head to the campus after they discovered the handgun and shotgun were missing.
Police believe the teen hid the weapons and two boxes of ammunition under his long jacket as he walked to Mueller Park Junior High. He did not point the shotgun at any other students.
Investigators said they have yet to uncover his motive.
"We really don't know the answers to the 'why' questions," Edwards said, including why he chose a classroom where he didn't take courses and wasn't close to an entrance.
The suspect, whose name is being withheld because he's a juvenile, has been booked on suspicion of theft of a firearm and taking a weapon into a school.
Parents spent hours waiting for their children after the shooting as police searched the school to make sure it was safe.
Student Dan Fowers, 15, said the teenager entered minutes after class began.
"It was really scary," Fowers said. "The look on his face, it kind of looked like he wanted to do some damage."
He said students in the classroom dove under their desks, as they'd been taught during lockdown drills, with some screaming and crying.
A teacher called 911 and calmly told a dispatcher there was a boy with a gun at the school whose parents had subdued him and no one was hurt, according to a recording of the call.
The school about 11 miles north of Salt Lake City has about 840 students in 7th, 8th and 9th grades. Bountiful has about 44,000 people.
The incident came two weeks after another Utah student stabbed five high school classmates and himself before he was cornered by school workers, according to police.