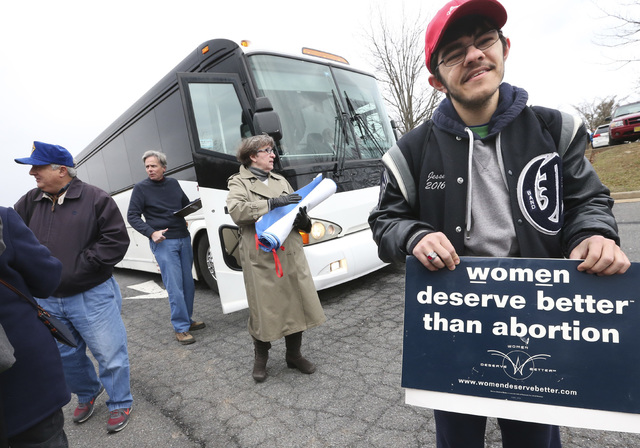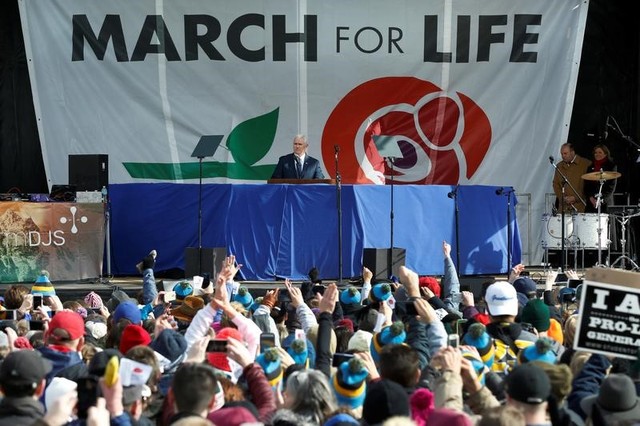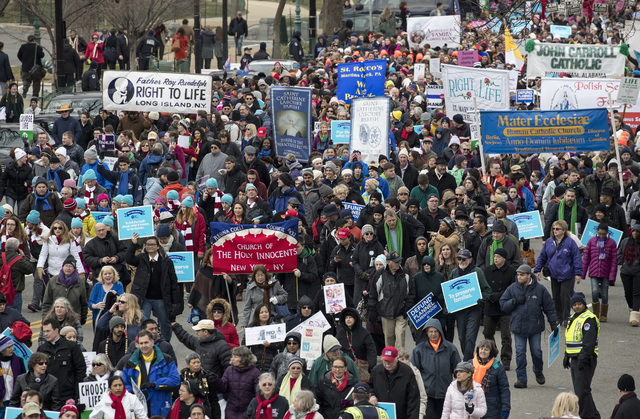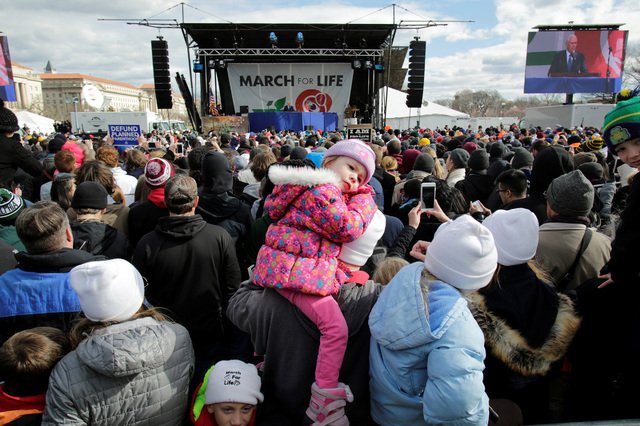 WASHINGTON — Thousands of people swarmed the National Mall on Friday for the annual March for Life rally with optimism that a change in the White House offered a chance to roll back abortion rights.
Vice President Mike Pence addressed the crowd near the Washington Monument.
Pence pledged that President Donald Trump would work with Congress to end taxpayer funding for abortion providers and name a U.S. Supreme Court nominee next week who "will uphold the God-given liberties enshrined in our Constitution."
"Life is winning in America, and today is a celebration of the progress that we have made in the cause," said Pence, a former Indiana governor and congressman considered to be one of the most socially conservative members of the Republican Party.
Pence said the Supreme Court, in its 1973 Roe v. Wade decision that legalized abortion, turned away from the ideals that respect the right to life.
Trump has said he expects to announce next Thursday his Supreme Court nominee for the seat left vacant by Associate Justice Antonin Scalia, who died last February on a hunting trip in Texas.
Earlier this week, Trump reinstated a policy to prevent U.S. foreign aid from funding organizations that promote or perform abortions.
Pence's appearance at the annual rally is a historic first for a presidential administration. He is the highest ranking U.S. official to attend the event in 44 years since the Supreme Court decision.
"I am deeply humbled to be the first vice president of the United States to ever have the privilege to attend this historic gathering," Pence told the crowd.
He also noted that in addition to White House support, there were "pro-life majorities" in the Republican-led Congress.
The atmosphere at the rally was encouraging for some who have participated in the cause over the years.
"I think with the new administration there is a potential that we will have a seat at the table," said Ryan Mahle, 31, of Kettering, Ohio.
Alex Pool, 39, of Easton, Md., a Catholic school teacher, came with students to march "for the unborn who don't have a voice."
Pool said the movement cut across political ideologies and included Republicans and Democrats.
"We are well represented by both," Pool said.
The March for Life rally took place less than one week after the Women's March on Washington, where hundreds of thousands of people filled the National Mall to demonstrate for reproduction rights, immigrants and minorities.
Demonstrators from Nevada traveled to Washington to take part in the Women's March, which took place the day after Trump's inauguration.
"Reproductive rights are human rights," Cecile Richards, president of Planned Parenthood told the gathering last Saturday. "We will not go back."
Richards urged the Women's March participants to call their members of Congress to voice their support for abortion rights.
A telephone call to Nevadans for Life was not immediately returned.
But the March for Life rally participants moved to Capitol Hill to tell their lawmakers to support legislation that would curb abortions and Senate support for a Supreme Court nominee put forward by Trump.
The rally ended at the Supreme Court. Many marchers carried signs and placards that read "Choose Life," "Abortion is an Obamanation" and "Make America Pro-Life Again."
Contact Gary Martin at gmartin@reviewjournal.com or 202-662-7390. Follow @garymartindc on Twitter.