Police investigating 'safety incident' at Calif. high school; students evacuated
February 23, 2015 - 12:30 pm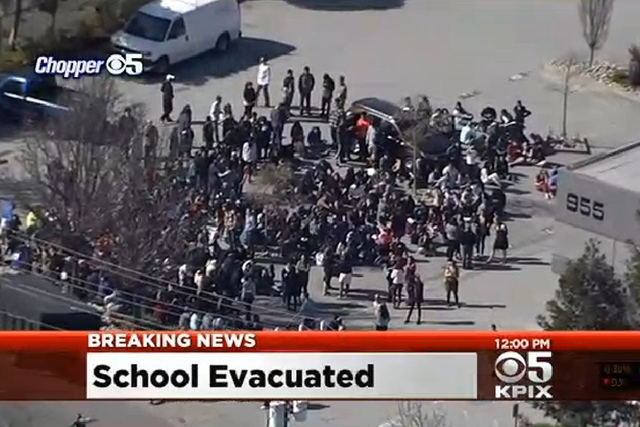 SAN FRANCISCO — A high school in Redwood City, California, was evacuated on Monday following a 911 call, although police reported no confirmed gunman or shooting.
The Redwood City Police Department said in a statement it was investigating a "safety incident" at Summit Preparatory Charter High School and that there were no injuries to report. It said the investigation was ongoing.
Roads near the school in Redwood City, which is just south of San Francisco, were closed because of the incident, the police said.
Helicopter video from local TV news station KCBS showed dozens of students standing in groups outside the school.
This is a developing story. Check back for updates.