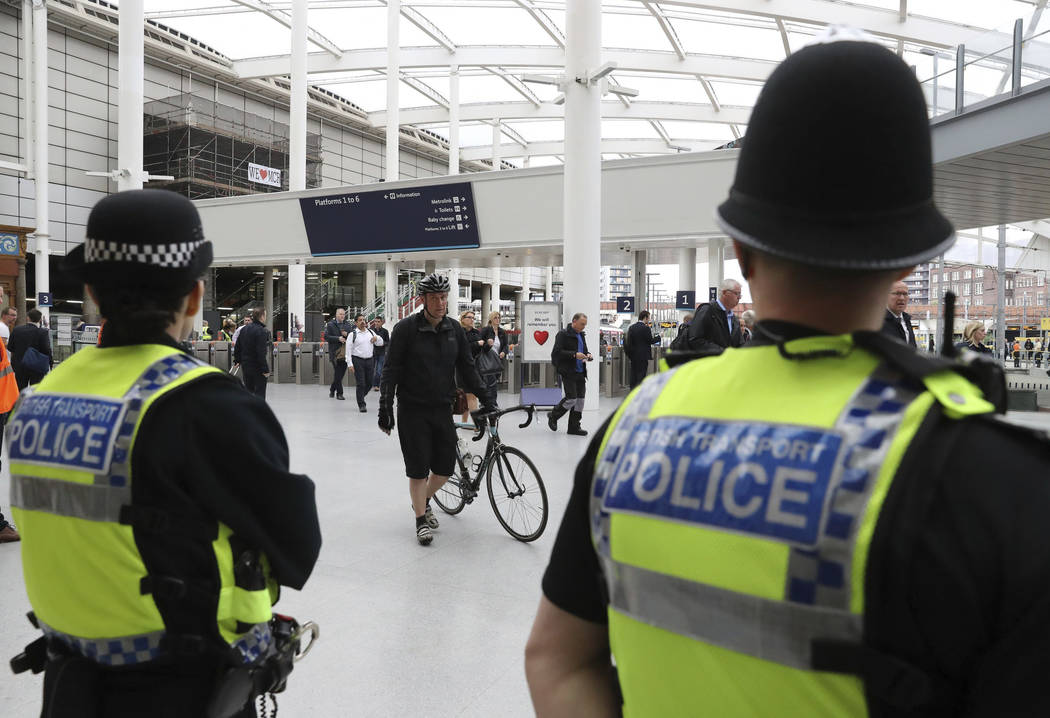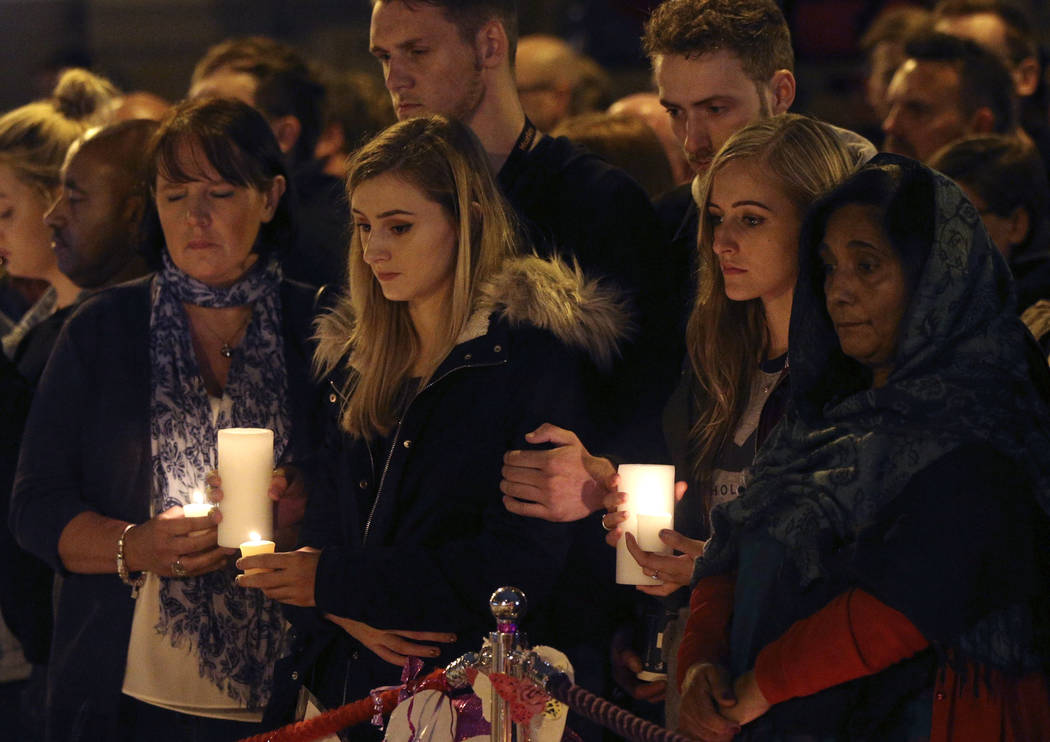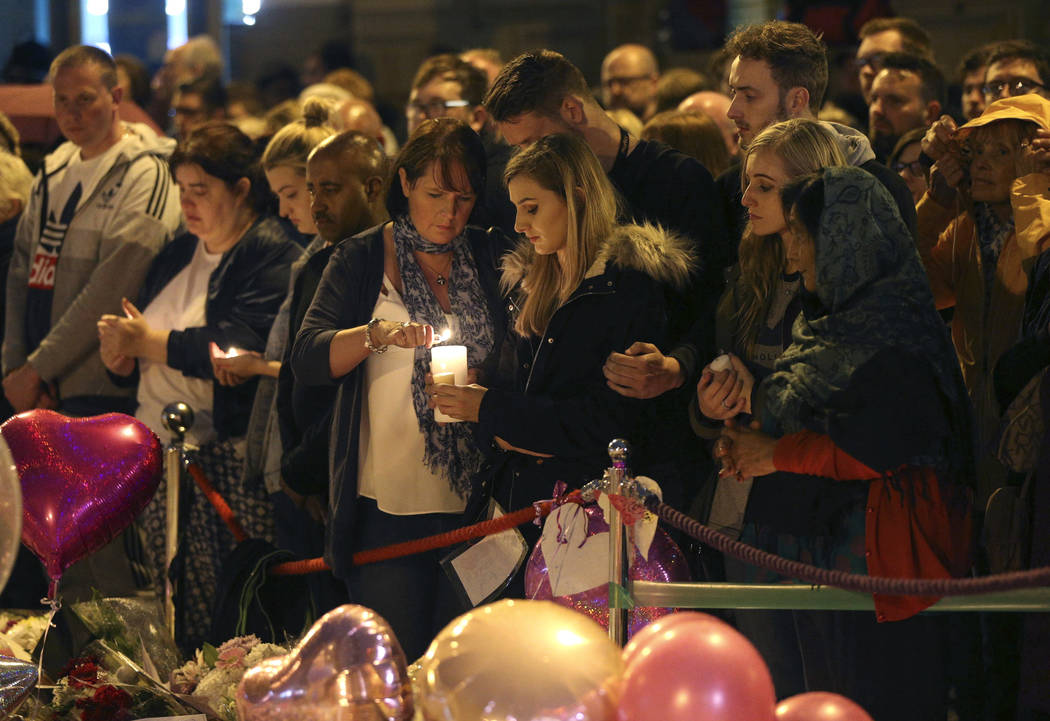 LONDON — Manchester Police searched a new property Tuesday for clues to the bomb attack targeting an Ariana Grande concert, as the pop star announced plans to return for a benefit performance.
Grande said she and other stars will perform in Manchester Sunday night, less than two weeks after bomber Salman Abedi killed 22 people at her Manchester Arena show.
Police were searching a property in the Springfield Gardens area in Wigan and placed a security cordon around the neighborhood northwest of the city center.
London's Metropolitan Police said Tuesday that military support for counter-terrorism operations is gradually being reduced now that the official threat level has been lowered from "critical" to "severe."
Assistant Commissioner Mark Rowley said "military personnel will remain in readiness to support the police should it be necessary."
Officials also said extra police staffing that had been added to protect public gatherings would be reduced.
The railway station next to Manchester Arena, which had been shut since the blast, reopened Tuesday.
Manchester Mayor Andy Burnham and Transport Secretary Chris Grayling were among those who laid wreaths at Victoria station, which also suffered damage in the blast.
Burnham said the city had pulled together "through what has been our darkest week."
The return to a level of normalcy followed an emotional tribute Monday to attack victims. Hundreds stood in quiet contemplation at St Ann's Square, where a sea of cards, flowers and balloons has grown in an impromptu memorial site for those killed and injured in the blast.
Police are trying to re-create attacker Abedi's movements before he detonated a bomb at the concert.
Fourteen men have been arrested, most in and around Manchester, and police have scoured more than a dozen properties as investigators piece together the network around Abedi, a 22-year-old Briton of Libyan descent. He died when the bomb he was carrying in a knapsack exploded among the concert crowds.
British officials are under pressure to explain how Abedi was able to carry out his plot undetected. The government has said he was one of thousands of people peripherally on intelligence agencies' radar but was not a focus of surveillance.
Manchester's police chief said Tuesday that Abedi had come to police attention for "some relatively minor matters" including theft, receiving stolen goods and assault. But Chief Constable Ian Hopkins said Abedi had not been known to the government's counter-radicalization program, known as Prevent.
Hopkins said he was not aware of what intelligence agencies knew about Abedi.