Powerball jackpot grows to $700M for Saturday drawing
Updated February 2, 2023 - 1:44 am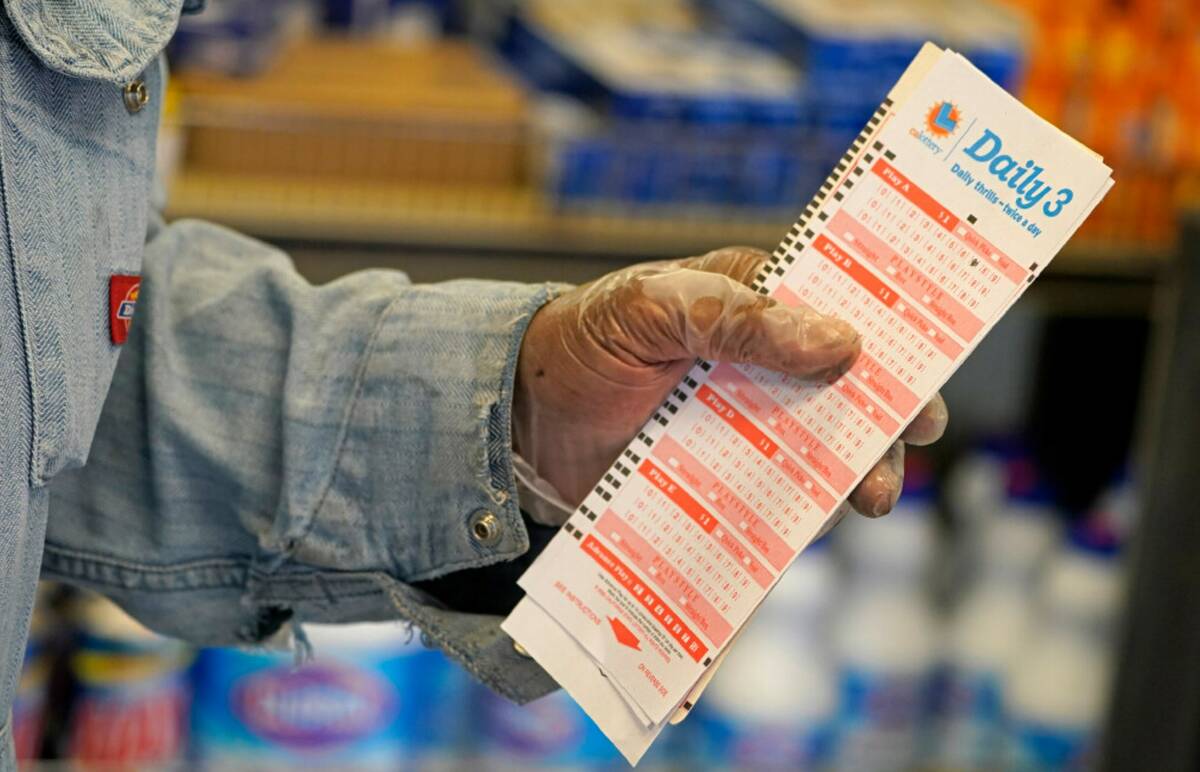 Here we go again. Another national lottery jackpot has topped the $650 million mark.
This time, it's Powerball, whose jackpot has grown to $700 million ahead of Saturday night's drawing.
In November, one ticket sold in Southern California won the record $2.04 billion Powerball jackpot after more than three months without anyone hitting the top prize. The winner has not been revealed.
Last month, Maine scored its first Mega Millions jackpot when a ticket purchased in the state matched the winning numbers for the lottery's estimated $1.35 billion grand prize. The winner has not come forward.
Nevada is one of five states that does not offer Mega Millions or Powerball. But Las Vegas Valley residents can buy lottery tickets at the Primm Valley Lotto Store, about 45 miles from Las Vegas. It sits just over the border in California off Interstate 15.
10 LARGEST US JACKPOTS
1. $2.04 billion, Powerball, Nov. 8, 2022 (one ticket, from California)
2. $1.586 billion, Powerball, Jan. 13, 2016 (three tickets, from California, Florida, Tennessee)
3. $1.537 billion, Mega Millions, Oct. 23, 2018 (one ticket, from South Carolina)
4. $1.35 billion, Mega Millions, Jan. 13, 2023 (one ticket from Maine)
5. $1.337 billion, Mega Millions, July 29, 2022 (one ticket, from Illinois)
6. $1.05 billion, Mega Millions, Jan. 22, 2021 (one ticket, from Michigan)
7. $768.4 million, Powerball, March 27, 2019 (one ticket, from Wisconsin)
8. $758.7 million, Powerball, Aug. 23, 2017 (one ticket, from Massachusetts)
9. $731.1 million, Powerball, Jan. 20, 2021 (one ticket, from Maryland)
10. $699.8 million, Powerball, Oct. 4, 2021 (one ticket, from California)