Powerful storm pounds East Coast, at least 5 killed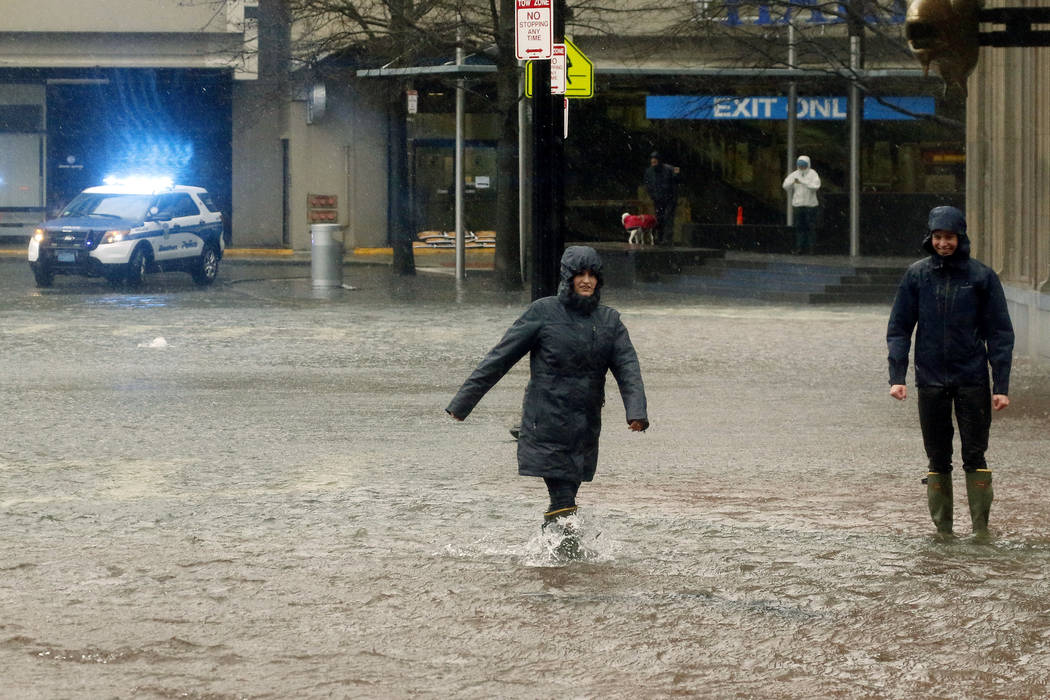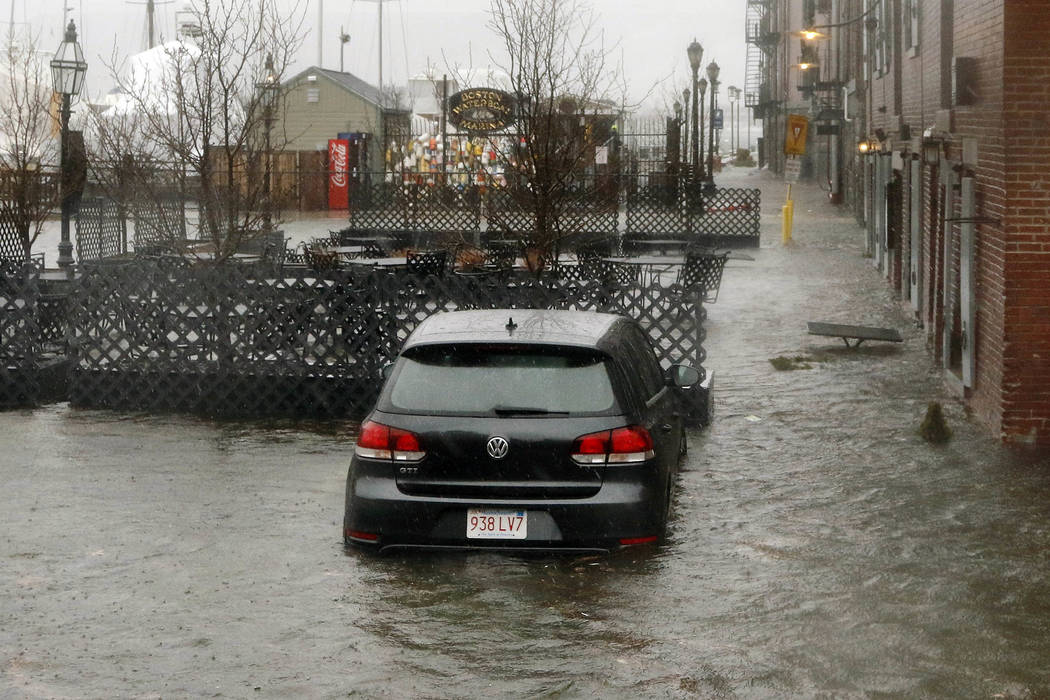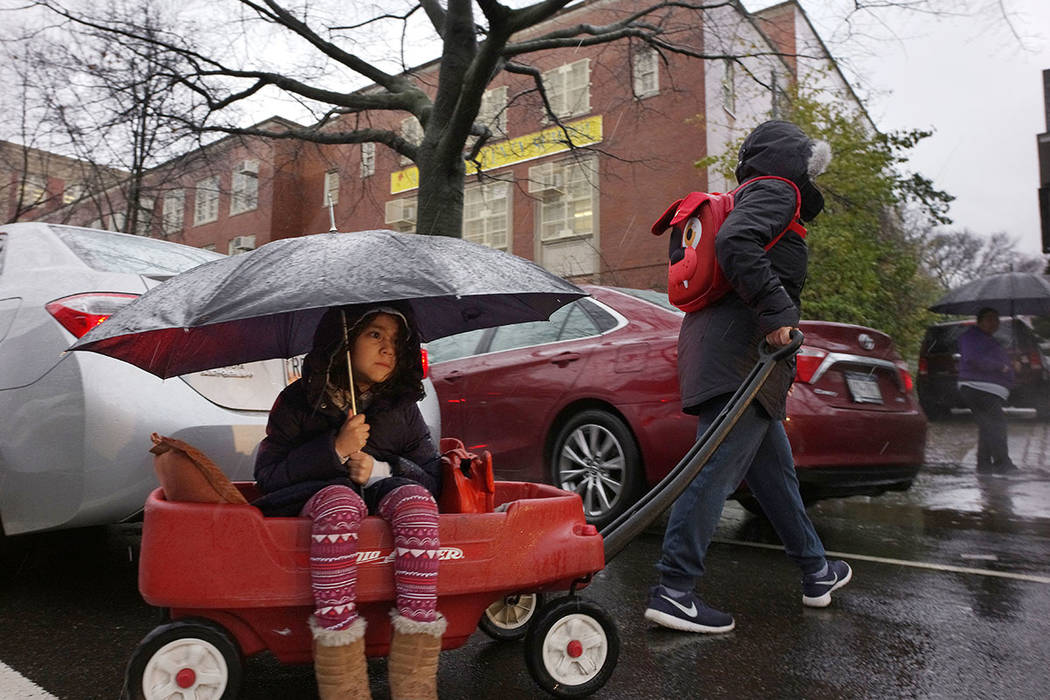 An 11-year-old boy in New York state is the fifth person reported killed by downed trees in a fierce winter storm bringing high winds and heavy rain to the East Coast.
A tree crashed through a house in New York's Putnam County shortly after noon Friday.
A 6-year-old Virginia boy and adults in Virginia, Rhode Island and Maryland also died Friday due to fallen trees or tree limbs.
Meanwhile, police in New York reported that several barges broke loose in the Hudson River during the storm.
The barges were part of the construction project for the new Mario Cuomo Bridge, formerly known as the Tappan Zee Bridge.
The Coast Guard and the New York City Fire Department as well as commercial tugs responded.
More than 1.6 million without power
More than 1.6 million homes and businesses are without power amid a winter storm stalled over the eastern U.S.
From North Carolina to Maine and westward to Michigan, the storm has felled trees, downed power lines and blown down buildings under construction.
The poweroutage.us website, reports the most outages in Pennsylvania, where 376,000 homes and businesses had no power Friday afternoon.
The Tappan Zee Bridge in New York and bridges in Rhode Island were closed to heavy trucks because of high winds.
A storm 'we will never forget'
The National Weather Service says a winter storm hitting the Northeastern U.S. is becoming a storm "we will never forget."
In Boston's Seaport district, roads and sidewalks flooded and waves of several feet kicked up tree branches, plastic bottles and even a wooden chest. Several roads were closed because of flooding.
Meteorologist Bill Simpson of the National Weather Service in Massachusetts says the nor'easter has been causing wind gusts over 80 mph on Cape Cod and is stalling over the region, rather than moving up the coast.
New York City's airports were disrupted. About a third of the flights at Kennedy Airport were cancelled by mid-afternoon. Airport officials say flights were departing and arriving on a "limited basis" because of high winds. All inbound traffic to LaGuardia airport was also being held.
Storm batters Northeast
A fierce storm bringing high winds and heavy rain is causing problems around the northeast.
The National Weather Service says some of the highest gusts Friday had been observed in Rhode Island, where the wind toppled a container truck as it crossed the Newport Pell Bridge. The span and two other bridges in the state were closed to high-profile vehicles.
Outside Philadelphia, a tree crashed onto the roof of a commuter bus, halting traffic on one of the area's busiest highways. No injuries were reported.
The weather service says it was aware of hurricane-force wind gusts on Cape Cod, including a report of 78 mph in Wellfleet, Massachusetts.
Boston has reached its third highest tide since records began in 1928, at 14.67 feet. It expects the tide to crest higher during the second high tide of the storm at midnight.
State of emergency in Maryland
High winds are snarling traffic, downing trees and prompting widespread power outages across Maryland.
Gov. Larry Hogan declared a state of emergency Friday evening, as a major nor'easter pounded the East Coast on Friday, also packing heavy rain and intermittent snow in some areas.
At least one fatality was reported amid the storm. Local media report a 77-year-old Baltimore County woman was pronounced dead after she was struck by a tree branch outside her home.
The National Weather Service has issued a high wind warning that remains in effect until 6 a.m. Saturday.
The weather service warns pedestrians will face very hazardous conditions and travel is dangerous, especially for high-profile vehicles. The Maryland Transportation Authority said several bridges were closed.
MARC train services were suspended, as were Amtrak services along the Northeast corridor.